Used car dealers: top tips
There are a number of different dealerships out there for you to buy your next car from. Here are our top tips on what to expect.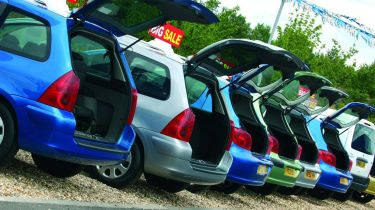 Searching for a used car can be a daunting task, especially as you are likely to be dealing with sellers you haven't been to or met before. On the used car market there is a wide choice of dealerships, and unlike new car forecourts they come in all shapes and sizes. This is because only an authorised franchise can supply and sell a new vehicle, whereas a used car of any brand can be sold by any dealer or private individual. Since the range of sellers vary widely, it is worth researching the dealer first, so whether you are buying a replacement for the family car or you are looking to buy a used electric car, or even buy online, you reduce the chances of a stressful situation.
There are distinct categories of used car dealer and each can offer a markedly different experience – although all need to be able to provide legitimate answers to any pertinent questions you might ask about their services or goods, there's no standard method of operation between them.
To make things easier, here's our guide to what you can expect from each of the different kinds of car dealership.
Independent dealership
This is by far the most numerous and widely spread type of car dealer in the UK and they vary hugely in terms of size and type. The most common are the small roadside car sales lots that you find on the approach roads of every major town or city.
Many of these cater to the lower end of the market, but some have a more upmarket focus. However, whether a dealership specialises in £1,000 runabouts or £50,000 classics, it must adhere to the same rules as any other.
The most important of these is the Consumer Rights Act, which is equally applicable to the sale of new and used cars. With used cars, though, it becomes of particular importance, as dealers are under no obligation to provide a warranty on cars they sell – although many will sell you a warranty provided by a third-party supplier. Our guide takes you through the details of what the act covers, in particular the right to expect faults to be put right, or a full refund if the car is found to be faulty within 30 days.
With independent dealerships, don't be fooled by fancy signwriting, posh leather couches or other trappings of grandeur. An independent garage will sometimes emulate the image of a main dealership in the belief that this justifies charging higher prices. Remember, at the end of the day, it's the car that you're buying, not the fancy decor of the dealership.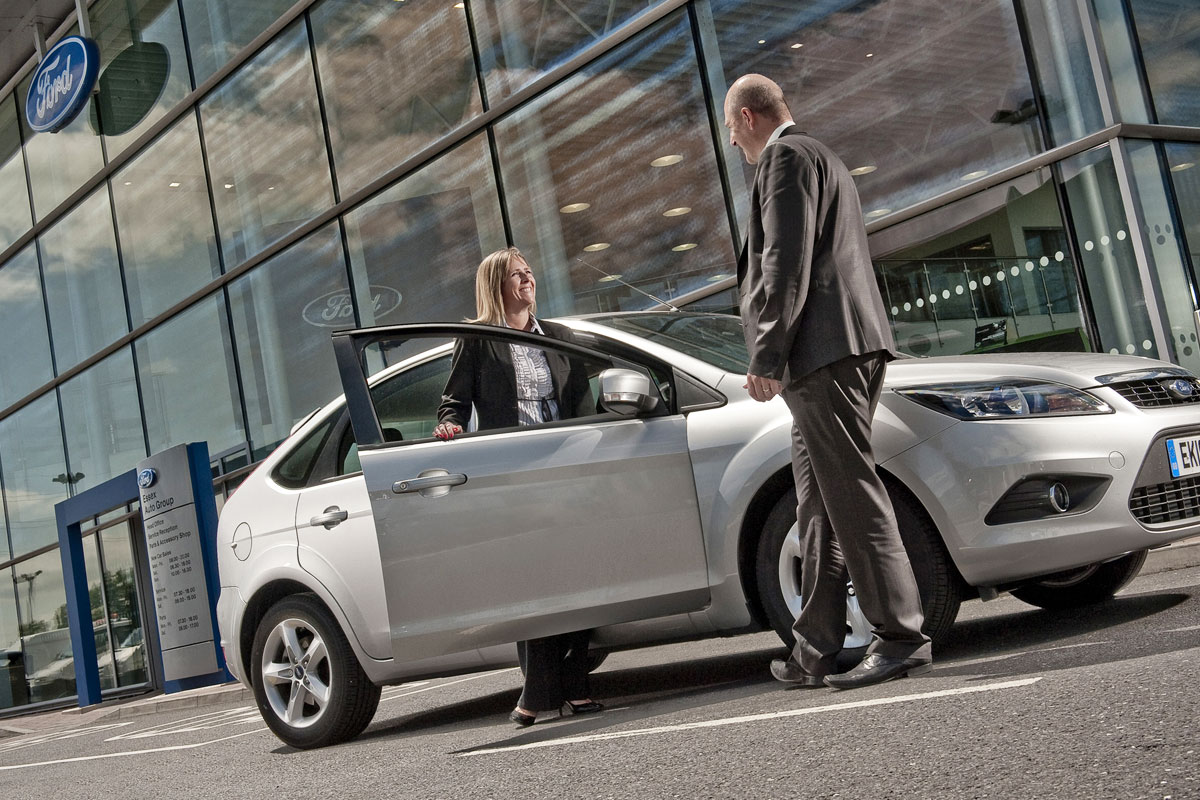 How to test drive a car: top tips
Conversely, many supposedly upmarket independent dealers don't have a showroom at all. You may have seen an impressive-looking listing for a used car on eBay or Auto Trader, often with the car photographed on a grassy backdrop or gravel drive. In many cases, this is the work of a tiny operation operating out of home office with very low overheads. Often, organising a viewing from such a dealer will involve them bringing the car to you or requesting to meet at a mutually convenient location. Press the seller to let you visit their premises – an honest dealer will say whether it has a bricks-and-mortar showroom or not.
Although the Consumer Goods Act is your main source of peace of mind when dealing with an independent used-car dealership, many will have obtained accreditation from the Motor Ombudsman. This body is independently run to provide impartial resolution of issues faced by motor industry consumers. It publishes a number of codes that accredited members are expected to adhere to, covering car sales, warranties, servicing, repair and other areas.
You may also find some independent dealerships have gained approval from a recognisable trade body, such as the AA or RAC. A dealer that is approved by these types of organisations are usually required to undertake a vehicle inspection and only offer vehicles for sale that meet an agreed standard.
Online car dealers
As mentioned above, used cars are increasingly marketed online and many dealers only have an online presence, with no physical showroom. There's nothing illegitimate about doing things this way – it's how many successful dealers started and the only economical way that some small-scale dealers can operate. The important thing to check is that the dealer is doing things by the book – its VAT registration number should be readily supplied. This is vital to establish, as without that you're essentially dealing with a private seller and will have little or no comeback should things go wrong.
When dealing with an online supplier, you may not have a showroom to judge the quality of an operation by, but you do have the listing for the car itself. Pay special attention to the way the advert is written. Does it make sense? Is it written in clear English and spelt correctly? A sloppily written or confusingly worded ad can point towards a lack of thoroughness and care.
Also, be wary of phrases like 'established in 1984' or 'we source our cars from the very finest suppliers'. These are essentially meaningless as far as you're concerned and mustn't be allowed to influence how you look at the car in the cold light of day. The fact is that a dealer will have chosen its stock with the aim of generating profit first and foremost. Customer satisfaction is usually a desirable secondary outcome.
Car supermarkets
These are usually very large sites with hundreds, and sometimes thousands, of cars all stored in one place, meaning you can browse a wide selection without having to drive from one dealer to the next. The supermarkets have the advantage of not only large stock, but also sales staff that aren't affiliated with any particular brand and have the same incentive to sell you a Mazda as they do a Mercedes.
There are good and bad elements to the car supermarket. The main positive is undeniable: they offer choice – and lots of it. You're likely to find several cars to suit your requirements and budget; the idea is that the supermarket provides so many options, you have no need to go elsewhere. Another positive of the car supermarket is that most have many of the facilities a main dealer offers, from vehicle financing to warranties.
Accounts vary as to the customer experience offered by these chains. There have been reports of high-pressure sales techniques and of cars being prepared to a very basic standard before sale. It's also possible for used-car supermarkets to stock cars that don't meet the resale standards franchised dealerships would require.
An important point is that some car supermarkets will expect to make their profits out of finance, rather than just the car itself. This isn't necessarily a problem, but before you commit to a deal, make sure you're not agreeing to a finance contract that'll cost you more than buying the car for cash using finance arranged elsewhere. There have been stories of inordinately high interest rates and unbecoming financial conduct.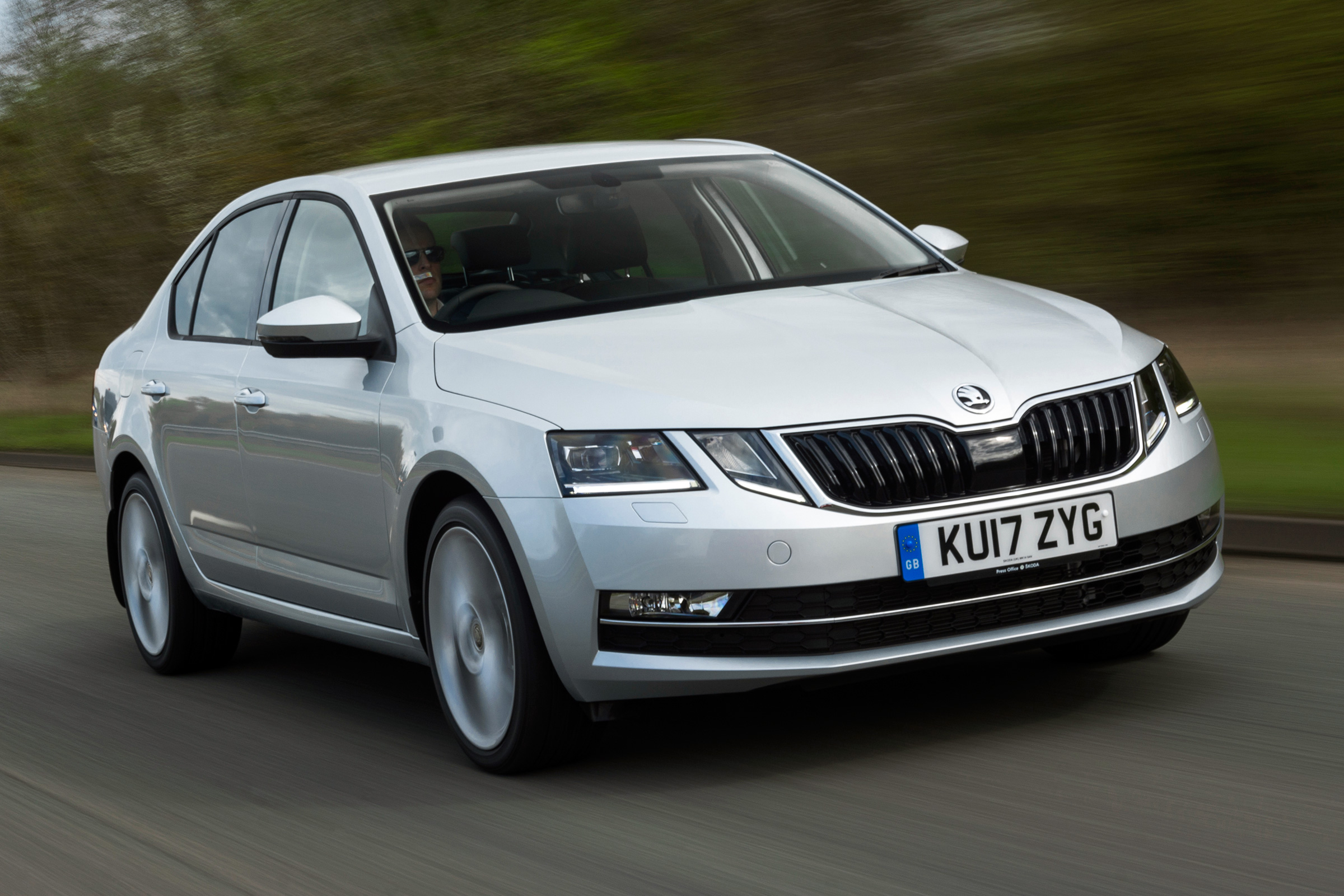 Best way to finance a used car
One final thing to remember when it comes to car supermarkets is that, irrespective of their massive size, they're still bound by the same rules as the small independent dealers – although they're more likely to have accreditation from the Motor Ombudsman.
Franchised dealers
A used car from an approved used scheme at a franchised dealership will usually cost considerably more than from an independent dealer, but this is often reflected by a higher standard of preparation. Approved used cars typically have a lower mileage and fewer previous owners than typical independent dealer stock.
It's not always the case, but it's usually expected that a main dealer for the brand of car you're looking at will offer the best experience to used car buyers. You may be interested to know that virtually every member of a franchised dealer network is constantly under the scrutiny of the manufacturer. Customer satisfaction scores are of vital importance and dealers can face fines if consistently high scores aren't achieved.
For this reason, franchised dealers aim to provide the very best service, including providing the very best used cars on the market. Most manufacturers operate an 'Approved Used' programme of some type, under which used cars sold are expected to meet a specific list of standards drawn up by the brand itself.
The cars in many cases are sourced from the manufacturer's fleet or finance department, or will have been taken as part-exchange against new cars. They're usually evaluated against a strict checklist. Depending on how much work a car needs to tick all the boxes, it'll either be prepared for sale or disposed of at auction – where they're often snapped up by independent dealers.
An approved used car will usually be supplied with a warranty. If the car is still covered by its factory warranty, this will be the one the car is sold with. If an approved used car has a factory warranty scheduled to expire within a year of being sold, the dealership will typically make up the difference with an approved used warranty, often supplied by a third party company that's approved by the manufacturer. It's rare for an approved used car to be sold with more than a year's warranty, unless the original factory warranty is still active.
In many respects, buying an approved used car from a franchised dealership is very much like buying a new car – the same clean, fancy premises, well trained salesmen and, in theory, a car that's been prepared to a high standard and has no defects. Remember, though, it's still a used car and therefore not impervious to wear and tear. It's of paramount importance that you decide for yourself whether a car is in an acceptable condition.
The biggest difference, though, is that while you'll typically buy a new car from the brand itself, with the dealer acting as an agent, you'll usually buy a used car from the dealer itself. Aside from regulating the standards that its franchised dealers operate under, brands have very little to do with the actual used cars their dealers sell. The section below explains why this makes such a difference.
Approved used car networks If you buy a brand-new Nissan from a Nissan dealer 300 miles away and it develops a fault, you should be able to take it to your local Nissan dealer for a repair under warranty for as long as that warranty is valid. With an approved used car, it may not be quite so simple.
Used-car warranties are usually far more limited in their scope than the factory warranty a car was provided with when new. It's not unusual for a customer to get upset when they find a fault isn't covered by their used-car warranty. Unfortunately, in most cases there's very little a local dealer can do if they didn't supply the car.
For example, a used-car warranty doesn't always cover diagnosis time. Say your car develops an electrical fault and diagnosis shows it to have been caused by a part that can be replaced under warranty. Although the repair itself might be covered, you may still have to pay for some or all of the diagnostic work performed.
It's always wise, therefore, to report any fault that develops with your approved used car to the dealer that supplied it. As you're a customer of the dealer, they should provide goodwill assistance, even if they suggest that you take the car to your local dealer for repair. And if no part of the repair can be claimed under warranty at all, it's unfair to expect your local dealer to pick up the costs if the car was supplied elsewhere.
The same reasoning applies to cosmetic faults. If you're happy with an approved used car that you bought from a dealer 300 miles away, right up until you're cleaning it one day and find paint tarnished by tree sap, the only dealer worth complaining to is the one that supplied the car.
It's very rare for paintwork damage to be covered by warranty, unless it can be proven to be caused by a manufacturing defect. The effect of tree sap on paint is an outside influence and can usually be prevented by the car's keeper. While your supplying dealer was ultimately responsible for the condition of the car when it was sold, it could argue that you had agreed that the car was of acceptable condition.
This also emphasises just how important it is that you inspect the cosmetic condition of any used car you buy before handing over the money.