Where to buy a used car: dealers, websites, brokers and privates sales explained
Wondering where's the best place to buy your next used car? We're here to help…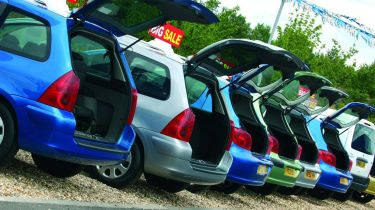 Used car buyers don't just have to contend with the huge variety of cars available on today's market, they also have to consider which of the many ways of buying a used car is best for them. The answer to the question of where's best to buy your used car depends on a number of factors and different solutions will be better suited to different people. That's why we'll cover all of them in this guide.
There's a plethora of different ways to buy a used car nowadays, from franchised or independent dealerships and online car sales platforms to auctions and private sellers. You will be forgiven for not necessarily knowing where to start.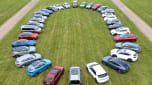 What car should I buy? How to decide
There are pros and cons to all the main ways of getting your hands on a used car, as you'd expect, but one piece of advice applies to all of them: do your research. Buying the first car you see at the first dealership you pass is a bit risky, but you can reduce your exposure by shopping around to get a better understanding of the cars on offer and the services different retailers provide for their customers.
Then it's a case of balancing the level of service you'll get against the price being asked for the car. If you want the piece of mind that comes with a professionally serviced and prepared vehicle with a long warranty from a reputable franchised dealership, it's probably going to cost more than a similar car in a private sale where the protections and aftersales support aren't on the same level. Deciding where to buy your used car is all about weighing up the whole package against what's available elsewhere, so it's best to take your time and put in some effort to build a good picture of your options.
Now let's look at the main places to buy a used car in detail.
Private sales 
Pros
Low prices
Lots of choice
Cons
Time-consuming research needed
Danger of scams
Private sellers are the backbone of the used car market – car owners who, for whatever reason, want to sell their vehicle and advertise it directly to prospective buyers. You'll find cars offered for sale by the current owner on classified car sales sites like AutoTrader as well as on digital platforms like eBay and Facebook Marketplace. Cars sold by private sellers are generally the cheapest examples of any make and model that you'll come across and cars being sold privately also tend to be at the more affordable end of the market. 
With those low prices, however, comes a greater degree of risk. There'll be no warranty unless some of the manufacturer's cover is still left to run, and there may be some work that needs doing. It's a case of buyer beware to ensure that you don't fall into any expensive traps and the more expensive the car, the greater the risk.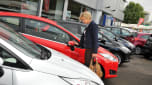 Used car buying checklist
While there are plenty of reputable sellers out there, the private used car market is also a haven for scammers, unscrupulous individuals who will try a whole range of tactics to trick you into parting with your cash. Scams to look out for include everything from fake adverts made with somebody else's pictures to false descriptions and even demanding a deposit before you've arranged to see the vehicle. 
Partnership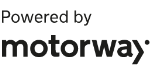 Need to sell your car?
Find your best offer from over 5,000+ dealers. It's that easy.
People will also sometimes try to sell a car with a hidden past. So whatever vehicle you're interested in, you should always perform an online check to ensure that it lines up with the description attached, and has no outstanding finance payments. You can do some checks for free on the DVLA's website where the car's MOT history is available – providing an insight into what might need doing on the car and how it's been maintained, as well as its recorded mileage when each MOT was carried out. Then there are various more detailed history check services offered online that can flag all kinds of other problems. On more expensive cars, paying for a professional inspection of the vehicle by an expert may also be a good investment.
Independent dealerships
Pros
More customer protections than a private sale 
Warranties
Cars should be well prepared
Cons
Some dealers are better than others
Choice can be limited
You'll find numerous independent car dealers right across the country. They come in many shapes and sizes, specialising in different kinds of cars. Any car dealership without a franchise from a new car manufacturer is classed as an independent, but some will be small single-site operations and others will be part of larger groups. The levels of service on offer can vary greatly but buyers can expect good quality cars that have been well prepared, and sold with some kind of warranty cover.   
Many independent dealers will cover the lower end of the used car market, but there are some with a more upmarket focus and even a few with showrooms full of collectable supercars or luxury SUVs. Whether the dealer specialises in £1,000 runabouts or £100,000 classics, they must adhere to the same rules as any other. 
The most important of which is the Consumer Rights Act, which covers what you, the buyer, are entitled to after purchasing from any trading car dealer. No used car dealer is obliged to provide any vehicle with a warranty, although many will offer a package via a third party in the name of competitiveness. The most important part of the act is that if the vehicle is found to be faulty, you have the right to reject the car for a full refund within 30 days of buying the car. If you find a fault within the first six months, you have the right to a repair or replacement, and the retailer is given the choice of which remedial action to take.
As always, there are good independent dealers and bad ones so tread carefully. Reputation and recommendation are always a better guide than a fancy showroom or posh signwriting. Accreditation by the AA or RAC may also seem to add credibility to an independent dealer, but remember that recognition by those organisations only means that the dealer is required to undertake an inspection and offer vehicles for sale that meet an agreed standard. Some dealers will be able to offer finance facilities but many smaller ones may not.
The Consumer Rights Act is your ultimate armoury when buying a used car. But it's also worth knowing that a lot of dealers will have obtained accreditation from the Motor Ombudsman. This body is independently run to provide impartial resolution of issues faced by motor industry consumers. It publishes a number of codes that accredited members are expected to adhere to, covering car sales, warranties, servicing, repair and other areas.
There are still pitfalls and scams so it pays to do some research into your prospective purchase, ask the right questions and take a test drive. While you're arranging a viewing, some sellers may try and organise it away from their site at a 'mutually convenient location'. You should always press to see the car at their premises so you can be sure of who you're buying from and where to go if something does go wrong. 
Car supermarkets
Pros
Huge choice in on location
Warranties and finance facilities like a main dealer
Cons
Don't usually specialise in a particular make or models
The major advantage of car supermarkets, which are essentially very large independent dealers, is choice. Because there are often hundreds, if not thousands, of cars to explore at these giant sites, you get the opportunity to see and test drive multiple similar vehicles on the same day in the same place – which can make things mightily convenient when trying to reach a buying decision. It's worth noting, however, that most car supermarkets won't typically let you test drive one of its cars for very long, so don't expect to drive the car for miles.
Unlike at franchised dealers, the salespeople usually won't be incentivised to sell a particular make or model, so you should get a more impartial approach and honest advice –  in theory. One other great thumbs-up is that many car supermarkets will offer warranties and finance deals comparable to those that main franchised dealers do. 
However, you should keep your wits about you when sitting at the salesperson's desk. It's important to drive a hard bargain to get the best deal you can; don't be lured into optional extras you don't need and don't be afraid to take extra time, or walk away completely if the car and the package offered isn't what you want.
As ever, make sure the used cars you're viewing marry up to the standards outlined and do your usual close inspection to look for defects that could lower the price. If a used car is found to be faulty after you buy, you are still entitled to the same protections as smaller, independent dealers – although car supermarkets are more than likely to have obtained accreditation from Motor Ombudsman, giving you added reassurance. 
Franchised dealers
Pros
Good customer service
Full aftersales facilities
Specialists in the brand
Cons
The most obvious factor to consider when buying from a franchised dealer is that the used cars will probably be considerably higher in price than anywhere else. Franchised dealers are the manufacturer's storefront for the buying public, so should be experts in the particular brands they sell, with full dealer facilities for finance and warranties and access to a huge selection of cars distributed around the brand's dealer network. The cars themselves should be prepared to a higher standard than at the independents and are usually lower mileage examples with fewer previous owners. 
The franchised dealer used car stock will probably be covered under the manufacturer's 'Approved Used' programme. This is a specific list of standards for age, condition and preparation that's required before a used car can be sold, typically checking hundreds of points around the vehicle.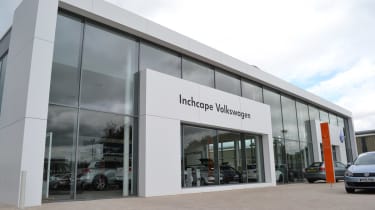 Cars that don't make the cut for a manufacturer's approved used scheme are often sent to auction houses – and then snapped up by independent dealers. You may also notice that franchised dealers sell used cars which are typically around three to seven years old at most; this is because they will have access to a steady stream of cars that have been leased to fleets or sold on finance when new, then exchanged for a new car when the deal has run its course.  
Franchise dealers selling used cars are always under pressure from the manufacturers they're representing. So, in order to maintain high scores for customer satisfaction, they will try to provide the best service possible – fines can even be imposed upon dealers if consistently high scores aren't achieved. It should add up to a better standard of customer service both before and after you buy.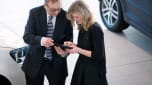 Car sales tricks: top tips
Approved used cars are usually supplied with a warranty, and if part of the manufacturer's warranty still applies, the car will be sold with that attached as well. After the manufacturer's warranty expires, the approved used warranty from a third-party organisation takes over so you get continuous cover. 
It's worth remembering that while you're buying from the same people and in the same plush atmosphere as if you were buying a brand-new car, used car warranties may not cover as many things as those originally supplied by a manufacturer. Diagnostic work for instance may not be covered in a lot of policies – meaning you may have to dig out your bank card for diagnostic time spent, despite the fault itself being covered under the warranty supplied to you. 
It's also rare for paintwork damage to be covered under warranty unless it can be proven to be a manufacturing defect. It's important to inspect the paintwork carefully before the sale goes through, because if you try challenging the dealer later on, they could argue that you bought the vehicle in the agreed state of condition at the time of sale. 
Any issue with the vehicle should be reported to the dealer that sold you the car, and some goodwill assistance should follow – even if it does mean taking your car to another dealer closer to you to have problems sorted. 
Online car dealers
Pros
The ultimate in convenience
Loads of choice
Competitive prices
Cons
You may not see the car until you've bought it
No showroom or aftersales facilities in some cases 
Buying cars online is a huge growth industry in the UK, whether that's a sale completely conducted through a website or an online search that leads to a physical test drive and inspection before purchase. 
Used car dealers, franchised or otherwise, will have an online site that advertises their stock – which can then be fed onto sites such as Auto Trader or eBay. But there are also large-scale operations like HeyCar, Cinch and Cazoo that sell cars directly to consumers on the Internet. Some will not even have a showroom or a site for customers to visit and inspect vehicles – you just buy the car online based on its description and photos and it's delivered to your door.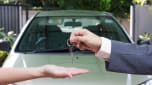 How to buy a used car online
We would always advise anyone buying a used car to see it and drive it before buying. There are, however, a growing number of people willing to take what is an extremely convenient route to buying a used car. If you're one of them, reading between the lines of the car's listing and making sure the supplier is doing their utmost to demonstrate a high degree of care and thoroughness is important. Is the ad written clearly, and does it hold all the relevant information that you need to know? Does the description marry up to the car's history check, or do you suspect the dealer is trying to hide some hidden nasties? Is there a good selection of clear images of the car, or even a video showing it from every angle?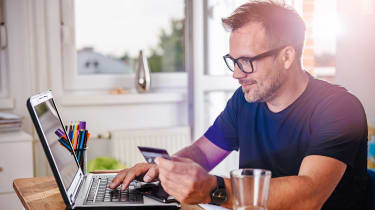 If you can't drive the actual car in question, it may be worth visiting a local dealer to try out an example of the same make and model, just to get a feel for it before you take the plunge. If you do buy online, you will have the full protection under the Consumer Rights Act so you can return the vehicle if it's defective within the specified time period. Most online specialist sellers also offer a money-back guarantee where you can return the car inside 14 days or so if you just decide it's not for you.   
Brokers
Pros
Hassle-free personal service
Huge choice of cars
Good for rare or classic models
Cons
May not be able to test drive
Used car brokers effectively halve the hard work that you, as an individual, would face when searching for a used car. Once you've identified the make, model and specification of the car you want to buy, they will connect you to dealers and manufacturers selling similar examples of it on the used market.
A major attraction to a broker is that there are often significant discounts to be had – some can knock off as much as £5,000-£10,000 off typical prices through their contacts. Then there's the matter of choice: brokers offer access to a huge range of cars, much bigger than most individual dealers. This is simply because the cars are offered nationwide and are therefore appealing to a much wider customer base. If you're after a rare or classic car, employing the services of a broker can save a lot of legwork.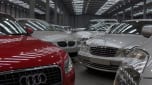 Used car brokers: pros and cons
Brokers can also often offer good part-exchange prices on your old car because of their access to the market and the ease with which they can move vehicles on. 
It's not all easy from a consumer point of view and you must remain vigilant throughout the process. Some cars for instance, will be offered without warranty, and brokers may sometimes try to sell a vehicle without a test drive – which you should avoid as you're the one parting with the cash. 
We would recommended that you always use a trusted car broker with a good reputation as there's little regulation and while most will over a great service there may be some who won't.