Best cars under £2,000
We explore the used-car bargains that can be bagged for £2,000 or under
There's never been a better time to buy a used car; it's very much a buyer's market, such is the sheer quantity of secondhand vehicles out there. This applies equally if you're looking for a 'nearly new' or ex-demonstrator car, or if your sights are set on something a little older, with a lower budget in mind.
We've produced a guide to the best used cars under £5,000, but you may be surprised at the variety of cars you can pick up for less than half that amount. £2,000 is not only a more affordable figure, but could present a tempting 'second car' option. Perhaps you have a company car for commuting, but would like a family-friendly SUV for those occasional trips to the dump, or perhaps a sports car for weekend fun. You'll find both extremes in our list of cars that you can snap up for two grand or less.
What to look for when buying a used car
It's worth remembering, though, that used-car dealers will want to squeeze every penny of profit out of the cars they have in stock, so it's worth doing a bit of research to check that a car's really worth the price on the windscreen. If you're uncomfortable with haggling, our guide will put you at ease when it comes to driving a deal.
Here's our guide to 10 of the best used car choices for £2,000 or less.
Volkswagen Polo Mk4: 2002-2009
The Volkswagen Polo is an evergreen favourite, and it's arguably a more solidly engineered machine than its Ford Fiesta rival. Around £2,000 is all that's needed to put yourself behind the wheel of a Polo in Mk4 guise, but it's worth finding a post-2005 facelifted car for a more modern look and feel, inside and out. While this age of Volkswagen Polo is far from the most exciting supermini to drive, it's a safe, smart and comfortable choice, and its strong reputation for durability makes it a popular and desirable choice. As with all cars on our list, proof of service history is essential, and it's worth giving wear-and-tear parts such as tyres and brakes a thorough inspection before you buy. You'll find that diesel Polos are worth a little more than petrol examples, but the latter may be ideal if you don't expect to cover a high annual mileage.
Mazda3 Mk1: 2003-2009
The Mazda3 is a bigger car than the Polo; it's a rival to the Volkswagen Golf and Ford Focus, and actually shares some mechanical components with the Mk2 model of the Focus. For £2,000, you'll get behind the wheel of a 2006 Mazda3 hatchback with a petrol engine and a manual gearbox – a mechanical package that has proven very reliable when maintained correctly. Chain drive means that these petrol Mazda engines don't require an expensive occasional cam-belt change, which is a bonus when running a car on a budget. With such robust running gear, a well maintained Mazda3 is more likely to suffer from body damage than mechanical maladies, so check for evidence of dings and scrapes. There have been some reports of early corrosion, too, so carefully check the condition of the sill panels and inside the wheelarches.
Toyota Avensis Mk2 (2003-2009)
If a car regularly appears at a cab rank in the livery of a local minicab firm, that's a good barometer of its reliability. Minicab drivers hate unreliable cars, because the more time they spend being repaired, the less time they spend ferrying passengers. Repair costs eat away at profits, too. The Toyota Avensis is a long-established favourite among minicabbers, and deserves its popularity. Professional drivers love its comfort, too, with seats that are shaped well for long stints behind the wheel. As ever, maintenance is everything and what seems like a high mileage shouldn't necessarily put you off if servicing hasn't been skimped on. If you're looking for a comfortable family workhorse, the second-generation Avensis is a sound choice, and £2,000 will secure an average-mileage 2003 car or a 2006 example with a higher mileage. Which is best? In this case, it comes down to personal preference.
Suzuki Swift Mk2 (2004-2010)
The Suzuki Swift supermini has actually been around for almost 40 years, but it was the 'second-generation' model from 2004 that really grabbed the attention of motorists in the UK. With its stylishly rounded shape and 'floating' roof design, the Swift could rival the MINI hatchback when it came to style, and was an easy and enjoyable car to drive, too. As with the previous model, the second-generation was popular with driving schools, thanks in part to its robust nature and unthreatening demeanour. Light weight means impressive economy, too, although that advantage swiftly fades if you drive enthusiastically. Although Suzuki dealers are quite widely scattered, any competent workshop should be able to service a Swift – but ensure you choose one that's been maintained to its maker's guidelines.
Mazda MX-5 Mk2 (1998-2005)
Of all the cars on our list of sub-£2k bargains, the Mazda MX-5 is the one that best fits the 'second car' remit, and that's exactly what most are bought as. What could be better than a reliable, fun, open-top sportster as a partner to your everyday family car? What's more, as sports cars go, the classic Mazda isn't ruinous to run, with reasonable fuel economy and a simple mechanical layout that makes maintenance inexpensive. There is a caveat, though: although the MX-5 attracts enthusiastic owners, not all are sympathetic and there are examples that have suffered from neglect and abuse. When inspecting an MX-5, it's vital that its history is established, and we recommend sourcing a car that was originally supplied by Mazda in the UK, rather than independently sourced from Japan as a 'grey import'. It's rumoured that MX-5s intended for European and UK sale were given more comprehensive rust-proofing, but you should thoroughly check any used MX-5 for corrsosion nevertheless.
MINI Hatchback 1.6 Cooper (2001-2007)
The MINI hatchback established BMW's upmarket small-car brand and was deservedly popular, marrying fantastic build quality with a sense of fun that few supermini rivals could match. Thanks to the model's desirable image, it has taken a long time for values to drop to £2,000 and under, and even the oldest low-mileage examples can still exceed our budget. However, if you exercise caution, you can still find less expensive examples for sale. A 1.6-litre Cooper makes a good compromise between economy and fun, but specification can vary dramatically. When buying an older MINI, we recommend that you concentrate on service history and condition as opposed to features and power – it's not unusual to see cash-strapped owners skimping on maintenance, and some examples have lived a hard life and bear the scars to prove it. Look at the MoT history of any MINI you consider buying, and make doubly sure there's no outstanding finance by carrying out a HPI check.
Fiat Panda Mk2 (2003-2012)
Introduced way back in 1980, the first Fiat Panda was seen by many as a design classic that future generations would struggle to live up to. However, while the second-generation model isn't as ruggedly simple as the original, few complained about its newfound comfort and convenience. Though its squared-off lines make it hard to believe, the Panda actually has a lot in common with the Fiat 500 and Ford Ka, and shares parts of its dashboard with the latter. It means the Panda is far more fun to drive than it looks, as well as being by far the most spacious of all the city cars. A £2,000 budget will secure you a relatively early example of the breed, but age isn't necessarily an issue, as long as it's been well looked after. Fortunately, many Pandas had loving homes, but cosmetic dings and scrapes are commonplace among those that rarely escaped from urban life. Some rare models, such as the limited-edition Panda Alessi, are developing a following and may yet attain cult status.
Honda CR-V Mk2 petrol (2002-2006)
The next three cars in our list highlight the fact that you can find a really practical car for under £2,000. The Honda CR-V, for example, is a fantastic family SUV that's a little more compact than some, and that means it won't necessarily cost a fortune to run. This second generation CR-V feels a lot more modern than its predecessor, and benefits from a more spacious interior. A subtle facelift in 2005 brought slightly tougher exterior looks, and introduced upmarket design touches inside. A hydraulic four-wheel-drive system was available, but don't be fooled into thinking this is a car to take on safari – wet campsites are more the CR-V's forte, and it copes with family adventures very well indeed. The CR-V has also proven reliable, and you'll find that many examples have been lovingly looked after. Nevertheless, always look for evidence of proper servicing, and check the condition of tyres carefully, as they can be expensive to replace.
Ford C-MAX Mk1 1.8 petrol (2003-2010)
The original Ford C-MAX hails from a time when the compact SUV hadn't yet become a must-have family accessory, and is almost refreshing in the way it puts accommodation and practicality ahead of image. It's a little plain to look at, but the C-MAX is actually very responsive and enjoyable to drive – it's based on the same mechanical package as the Ford Focus as well as the Mazda3 featured earlier on this list. Unlike its Vauxhall Zafira rival, the C-MAX doesn't make any attempt to seat seven, but this means five adults can sit comfortably while preserving a big, useful boot. Although diesel examples are available within our budget, we recommend a petrol, especially the 1.8-litre, which offers a bit of extra pulling power compared to the 1.6-litre. The diesels are a little more complicated, and repair can be costly, so we only recommend one if you expect to cover more than 12,000 miles or so per year. We've produced a guide to choosing the right Mk1 Ford C-MAX for you.
Renault Kangoo 1.2 Mk1 (1997-2007)
The Renault Kangoo is a bit of a wild card in our selection of £2,000 bargains: it isn't necessarily a car that readily springs to mind. There's method in the madness, though, and the first-generation Kangoo really is the very definition of a family workhorse. As its squared-off shape betrays, the Kangoo is essentially a van with windows, but that doesn't mean it's unpleasant to drive. Indeed, it shares much of its running gear with the Renault Clio hatchback, and offers an enjoyably smooth ride on even rough and broken road surfaces. There are seats for five, with masses of headroom for both seating rows, and the huge boot and its flat floor means it swallows pushchairs and mountain bikes with ease. There's even a rare Kangoo Trekka four-wheel-drive version for those who make forays off the beaten track. Best of all, the Kangoo wouldn't be so popular among van drivers if it wasn't reliable, and the well proven petrol and diesel engines can cover big mileages if properly looked after.
Best new car deals 2020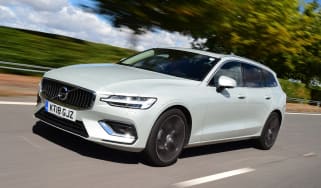 2020 scrappage schemes: the complete guide
2020 scrappage schemes: the complete guide
The UK's top 10 best-selling cars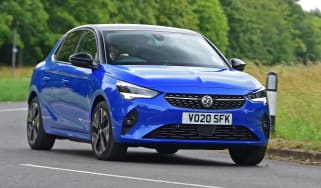 The UK's top 10 best-selling cars