How to value a used car
Our guide on how to get an accurate valuation of your used car, and pay the right price for its replacement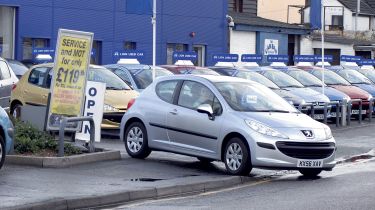 You may be considering selling your car if you find you're not using it enough or are looking to buy yourself an upgrade, but the tricky part can often be working out how to value your car, to make sure it's a fair deal. On the flipside, it's also good to know how to value a used car when you want to make sure that the car you're buying is worth the asking price, too. There are a few ways to work out your car's worth.
Your car's trade in value is likely not to be the best price you'll get for it if you were to put in the time and effort to get the maximum market value for your car. Many services, such as webuyanycar.com, exist to give you an instant valuation for your car and while they may guarantee to buy your car and save you time, the offers can be disappointing. If you can, it's worth the research to work out how much your car is worth using an online car calculator or looking through car listings to estimate your car's value against that of similar models for sale.
Valuing your vehicle is vital because it helps you avoid paying too much for something that might cost you in the long run, too. Service history, repair history, mileage, trim levels and year of manufacture are just a few of the factors to consider to estimate a car's value so you know how much cash to hand over. When selling, it also allows you to pitch your car at the right price, and puts you in a good position when the inevitable bartering begins.
Getting an accurate valuation of your car can also come in useful if your car is written off and you need to know whether the insurer's settlement is fair or not. For cars on a PCP finance plan it also helps you make the decision to buy it outright or hand it back.
Valuing a car can eventually become second nature, but it all starts with the basics. Here is our guide on working out a car's value – with these tips you'll be the next Mike Brewer before you know it!
How much is my car worth?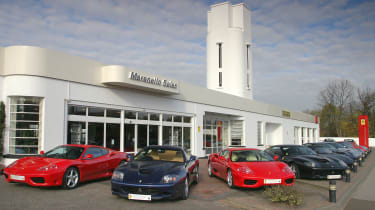 Shockingly, newer mainstream cars lose approximately 60% of their value in the first three years of ownership. This is a general figure, however, and the actual loss depends on the type of car in question, because some more prestigious or sought after models can actually increase in value. 
It's better news for slightly older used cars, however, because the AA estimates that depreciation tends to level off around the eight year mark as long as the car is well cared for; it won't lose as much value per year from then on.
It goes without saying that models from more prestigious brands tend to keep their value much longer – the likes of Ferrari, Lotus and Porsche are among the slowest-depreciating brands in the UK. There are some more surprising everyday brands in the top 10, however, with Dacia and Subaru some of the best at keeping their value.
How to value a car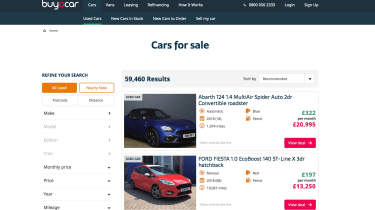 A good place to start when working out the value of a car is to look at prices of the same make and model on classified car ad websites such as BuyaCar. Most sites offer a way to filter by trim level, year and mileage, and some even give a rating that shows how reasonable the asking price is based on analytics of other nearly identical cars for sale.
Keep an eye on when a car is next due for its next MoT test. If it's imminent and something's not right, it could cost you hundreds to quickly put right, so factoring in the cost of repairs against the car's value is important.
It's important to bear in mind, however, that these are the asking prices, and it's not uncommon for the final sale price to be lower after buyers haggle with sellers. Values also differ between private sellers and dealers – buying from a dealer means you are often entitled to more finance packages, plus a warranty and legal protection if any issues arise, and buyers are usually willing to pay extra for these.
Dealers also have to make a living, so the asking price for your car will be a lot less if selling to a dealer who will offer a lower 'trade price'. Typically this price can be from £500 to £2,000 less than the price you might get through a private sale. Often sellers are prepared to take the loss in the interest of time and against the cost to keep the car on the road until it's sold.
How to get the best value for a car you're selling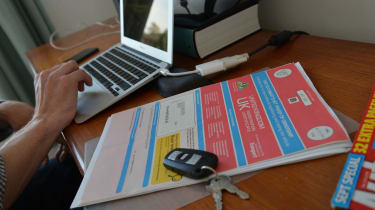 As previously mentioned, you can work out the asking price for your car by comparing it to others for sale around the same mileage, year, trim level and even location. For example, cars tend to be more expensive in southern England compared with the North. 
If your car is a little more niche, like a 4x4, sports car or a classic, you might consider choosing where you advertise it a little more carefully. A website geared towards classic cars, for example, will attract buyers who are more prepared to pay a fair price for your classic, so it's a good idea to look at prices for your car from a range of sources.
It's also important to take into account the condition of your used car, especially a classic, since prices can fluctuate greatly depending on the quality of the paintwork, mechanical issues or presence of rust.
You also need to take into account how long is left on your car's annual MoT certificate. If you're looking to boost the value, it's often a good idea to put the car through a fresh MoT test, which will help diminish any doubt in the buyer's eyes about how roadworthy it is. The cost of an MoT test can be as little as £50, but a car without one can be worth hundreds less than it should be.
Online car valuation
With so much to take into consideration, sometimes it's a good idea to use an online car valuation tool. These sites help you get a quick valuation of your car by supplying just a few details. They use information about cars all over the UK which can save you manually searching for yourself.
These tools can be especially useful for more mainstream cars, because there is a range of examples to go by. However, they will be less helpful if you're looking for a valuation of a classic or rare car – the value of these depends more on who is in the market for a specific vehicle at the time.
If you're looking to find out how much your car is worth, you can use the free online valuation on our sister site AutoExpress.
Take your time
With all things considered, whatever type of car you're buying or selling is worth what someone is willing to pay for it. Often the best course of action when selling is to have patience and wait until the right buyer comes along. If you're looking to buy a car, the more you look at, the better your instincts will get at sensing how much the model should be worth and what you're prepared to pay for it.
Importantly, if you're not entirely sure how much to charge for a car at first, you can always start optimistically and lower the price if it's not attracting much attention. 
Similarly, don't rush into buying a car until you've weighed it up against other similar options and have the full picture. Remember, the asking price is not always the final price, so don't be afraid to make a sensible offer. The worst a seller can do is say no.
Timing is everything when buying and selling a car, read our article on the best time to buy a new car for the best deals...