New car delivery times: how long will you have to wait?
New car lead times mean you may be in for a frustrating wait before your car's delivered; some cars have longer lead times than others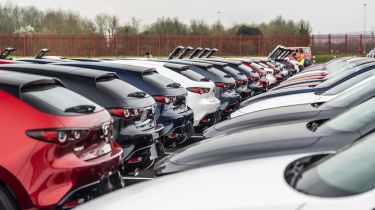 With dealerships largely operating as normal and a number of online car-buying platforms emerging in the wake of the COVID-19 pandemic, you may expect everything to be back up to speed when it comes to buying a new car. However, that's not quite the case, as there are still a number of hurdles for your new car to cross before you collect the keys for it.
For starters, while the situation is now showing signs of easing, there are still production delays due to a limited supply of parts needed to build a new car. A shortage of semiconductor chips, which are used in a new car's myriad computing systems, has reigned in the number of new cars coming off the production line, and the conflict in Ukraine has also impacted the supply of parts produced in the country.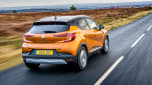 Top 10 best nearly new cars 2022
All of this means that, if you place an order now for a new car, you may need to wait a while before it's ready to collect. Depending on the make and model, you may have to sit tight for anywhere between a few weeks to a number of months. In some extreme cases, it may take a year or more before your new car has been shipped to the UK.
If you aren't too fussed over the spec and colour of your next car, there is the possibility of going buying a car that's from dealer stock. These cars will already have been built, though as they've yet to be registered you will be the car's official first owner by the time you buy and collect it. However, depending on what's available in the dealer's inventory, you may find the dealer stock pickings to be on the limited side – especially if you were specifically looking for a car in a certain specification. Don't expect bargains, either, as the shortage of new cars has pushed prices of nearly new and used models up.
We spoke to car manufacturers in June 2023 to find out what the waiting times were like for their latest models, here's what we found out…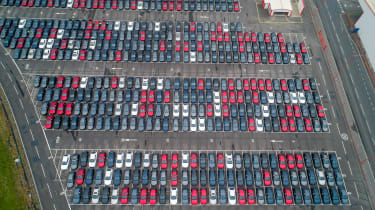 Alfa Romeo lead times
The majority of the range has a wait time of four to six months, and customers are urged to contact their local Alfa Romeo dealer for more information.
Audi lead times
Audi says it's impossible to give a specific wait time for individual models, given how quickly these fluctuate because of supply-chain issues. Audi says it's working hard to help customers with any problems, and for buyers to contact their dealer if needed.
BMW lead times
Although BMW doesn't have any specific news on wait times, it says the increased demand for plug-in hybrid and electric cars means these are the models with the longest lead times, and for buyers to contact their individual dealers for more information.
Citroen lead times
Citroen is quoting wait times of between two to four months across the range, including its electric options. Dealerships may have lower wait times for certain vehicles and should be contacted directly for confirmation on a particular model.
Cupra lead times
Cupra says its lead times are "longer than we would like due to ongoing global shortages", but doesn't give any specific time figures customers could be expected to wait. Customers are encouraged to contact specific Cupra dealers for more information.
Dacia lead times
Wait times are typically up to six months for Dacia models, depending on the model and specification. Dealerships can offer more precise information regarding this.
DS lead times
Almost all DS models have a wait time of two to four months, although customers should contact their local dealer for exact delivery slots of certain models. The DS 9 is currently the only exception and has the longest wait time of six months, with customers urged to speak to their local dealer for more precise information.
Fiat/Abarth lead times
Lead times are longer for Fiat and Abarth factory orders, although customers can speak to individual dealers for information on models from new stock, which require a shorter wait.
Ford lead times
Lead times for new Fords can vary quite a bit, depending on the model you plan on ordering, although these are longer than usual because of supply-chain issues and increased demand. The same is true of both Ford's private and commercial sales, and in each case buyers are urged to contact their local Ford dealer for the latest information.
Genesis lead times
When we spoke to the South Korean brand in November 2022, the Genesis G70 and GV70 model wait times were estimated at around four to five months, while its larger G80 and GV80 models had a seven to eight-month lead time.
Honda lead times
Honda advises customers to check in with their local dealers as they are keeping them updated with the latest delivery times. 
Hyundai lead times
When asked, Hyundai responded "We have limited amounts of stock available across our dealer network, with further availability within our production pipeline. For specific requirements, it is often necessary to factory-order cars for customers with lead times varying across models and model derivatives. We keep our dealers updated with the latest production lead-time availability so they can best manage customer expectations."
Jaguar lead times
Jaguar predicts three to six-month lead times for the XE, XF, F-Pace, I-Pace and F-Type models. Orders for F-Pace and some E-Pace models have been temporarily suspended due to the ongoing issues, and F-Type Coupe model delays are up to six months depending on the trim.
Kia lead times
Increased demand for Kia models in the UK and Europe mean slight delays for Kia models as a result. Most of the UK Kia lineup will take between 12-16 weeks, including for best-sellers such as the Kia Niro EV, Picanto, Rio, Sorento and Soul EV which are built in South Korea. Lead times for the EV6 are currently around four to six months depending on the trim, which is an improvement on the nine to 12-month predicted times from November 2022.
Partnership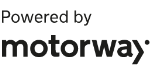 Need to sell your car?
Find your best offer from over 5,000+ dealers. It's that easy.
Kia models built in Europe, such as the Ceed, are seeing a decrease in lead times, which now sit between 13 to 18 weeks. Wait times for the Sportage are around four to six months.
Land Rover lead times
Handily, Land Rover is fairly transparent when it comes to lead times, which are even showing on its online configurator. Defender 90 and 110 models have an estimated delivery time of between three to twelve months, depending on the configuration, while Defender 130 models could take up to nine months.
The Discovery has an estimated wait time of between nine and 12 months, while orders for petrol and diesel Discovery models have been suspended – only the plug-in hybrid versions are currently available.
Buyers of the Range Rover and Range Rover Sport are facing delays of "up to and over 12 months" depending on the car's specification, and some Evoque trim levels have been suspended. Buyers of any remaining Evoque model can expect a wait time of between six to nine months.
Mazda lead times
Mazda has said that wait times depend on the model. The CX-60 is available for immediate delivery, alongside a limited number of CX-30 and CX-5 models, with availability improving by July 2023.
The Mazda3 is set to be replaced by 2024, so the brand is currently selling the remaining examples of the outgoing model with dealer arrivals by June or July 2023, depending on the model.
Availability of the MX-30 and MX-5 is good, with both models ready for immediate delivery. Orders of the Mazda MX-30 R-EV are being taken for expected delivery by later this year. Mazda2 models are set to be replaced by a facelift, which are expected for delivery in September 2023. Mazda2 Hybrids are immediately available with dealer stock, and customers are urged to contact their local Mazda dealer for more precise information.
Mercedes lead times
Mercedes was unavailable for comment when we tried to contact them as of June 2023, but when we last contacted the firm in November 2022, customers were advised to check with their dealer on a case-by-case basis. Dealer stock can be viewed on the brand's official website.
MINI lead times
MINI was not able to confirm exact wait times for different models, but says it is experiencing very high demand for its PHEV and EV versions. It has said the MINI Electric and MINI Countryman ALL4 models (except for the Cooper engine) are back in production, and the best way to get the latest information on availability is by contacting your local MINI retailer.
Nissan lead times
Nissan has said that delivery times vary across its range, but if a customer is flexible on colour and specification, some models are available in a matter of days. Cars ordered that are not in stock will range in delivery times from a month for the popular Nissan Qashqai and Leaf, three months for the Juke and X-Trail, and five months for the all-electric Nissan Ariya SUV.
Peugeot lead times
Peugeot says most of its cars have lead times between two to four months, including its electric and plug-in hybrid models. Models such as the e-Rifter and e-Traveller currently have slightly longer wait times, but individual Peugeot retailers are a more accurate source of information for more specific lead times, and will be able to advise which models are available sooner from stock.
SEAT lead times
Similar to many brands within the Volkswagen Group, SEAT is advising customers to contact their local dealer for exact delivery times.
Skoda lead times
Skoda says wait times are currently longer than usual because of ongoing supply chain issues, although it's working with customers to find solutions and minimise delays – like other manufacturers, the best place to find the most accurate information is your local Skoda dealer.
Subaru lead times
Regardless of the model, it will take a while before the new Subaru you order arrives in the UK. Subaru wasn't available for comment this time around, but when we asked in November 2022, it said that depending on the vehicle, lead times for new Subarus vary from six to eight months.
Tesla lead times
Online orders for the Tesla Model 3 and Model Y are open as normal but there's no information on wait times. Model S and Model X models are only available to order in left-hand drive and from stock. 
Toyota and Lexus lead times
Toyota says that information on wait times for Toyota and Lexus models is changing too quickly to give specific timeframes, but lead times vary between each model. Customers are encouraged to contact their local dealers for precise model-specific information.
Vauxhall lead times
Vauxhall quotes different lead times for its various models, but generally, it's between two to three months for combustion-engined versions of the Corsa, Mokka and Astra. Electric models have longer wait times of up to six months. Vauxhall says dealerships will have more specific information on lead times for each model.
Volkswagen lead times
Customers are being asked to speak to their local dealers for precise delivery times, however, Volkswagen has said that delivery times are still lagging behind what they would usually expect. Retailers can advise on limited stock numbers and availability.
Volvo lead times
Volvo has said that lead times vary hugely from model to model, and timings depend on the specification of the model in question. The C40, XC40, XC60 and XC90 have wait times of around four weeks for cars from UK stock.
Bespoke orders will naturally have a longer lead time – all petrol, diesel and plug-in hybrid versions of the XC90 have a wait time of at least five months. XC40 petrol models have a minimum wait of four months, while certain XC60 models have lead times of at least three months. Buyers ordering the S60 saloon will have to wait at least 10 months.
Volvo says it's working closely with its production lines and parts suppliers to minimise lead times as best it can, and is in constant contact with dealerships and customers to keep them informed of the latest developments for existing and future models.
Car buying made simple...