Renault Clio hatchback - Engines, drive & performance
The Renault Clio is now as good to drive as its closest rivals
The latest Renault Clio matches its rivals in the handling department, with more responsive steering than the old model, plenty of grip and a reassuring resistance to body lean through tight corners. It strikes a good balance between solid handling and decent comfort.
Renault Clio petrol engines
Having slimmed down the Clio's engine range, Renault now offers one petrol engine along with the hybrid Clio E-Tech. The Clio's engine range previously kicked off with a three-cylinder 1.0-litre 'SCe' petrol offering 64bhp, followed by a peppier 90bhp version badged TCe thanks to its turbocharger. We've tried the latter in its pre-facelift form, which has proved the sweet spot in the Clio range and is now the sole remaining petrol engine. We found it just about quick enough for most situations (although a Fiesta will get off the line with more haste) as long as you keep it spinning above around 2,500rpm because any less and you'll most likely find yourself reaching for a lower gear, particularly if you're heading uphill.
The six-speed gearbox fitted in the TCe 90 feels good and is easy to shift. Renault's X-tronic CVT automatic gearbox is no longer available for the 90bhp model, but find a used example and it has stepped changes for those who don't like the 'rubber band' nature of a CVT and prefer the feel of accelerating through fixed ratios.
In the 1.0-litre models, 0-62mph takes 12.2 seconds in the TCe 90 and a lacklustre 17.1 seconds in the previous base model, which was one of the slowest-accelerating cars on sale. The Hybrid is the model to go for if you want the best performance, as it takes 9.9 seconds to cover the same benchmark.
Hybrid engine
The Clio E-Tech Hybrid uses a 1.6-litre petrol engine, two electric motors and a 1.2kWh lithium-ion battery. Because you can't plug in the Clio E-Tech, its closest rivals are hybrid superminis like the Toyota Yaris hybrid and Honda Jazz, and there's currently no full-hybrid option for the Ford Fiesta, Vauxhall Corsa or Volkswagen Polo. The car harvests energy while slowing down and puts it back into the battery, then uses it to power the car at speeds up to 40mph.
A complex clutchless automatic gearbox derived from Formula 1 technology shuffles power between the power sources but the Clio always starts in EV mode. We found it's possible to accelerate up to 40mph in electric mode, if you are very gentle with the throttle. More often, the petrol engine kicks in at around 20mph but this is so seamless most won't even notice. With more power than the Clio TCe 90 and some tweaks to the powertrain in late 2022, the Hybrid can accelerate from 0-62mph in 9.3 seconds.
Around town, the E-Tech is in its element, switching between petrol and electric smoothly and feeling more sophisticated than either the Toyota Yaris or Honda Jazz. When asked to quickly overtake slower traffic the powertrain can become slightly flustered as it decides the best gear to select, and we've found you have to push the engine hard more often than you'd expect, but it's a small complaint. The Clio is comfortable at motorway speeds, as its powertrain settles into a more relaxed rhythm.
Partnership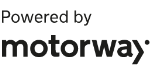 Need to sell your car?
Find your best offer from over 5,000+ dealers. It's that easy.
It's possible to put the Clio in a pure-electric mode, perhaps if you're in a town centre or car park for example, and nudging the gear lever into 'B' mode boosts the regenerative braking considerably, to the point the E-Tech can be driven almost entirely using the accelerator pedal.
Diesel engines
Although it's not on sale anymore, there was a diesel version with a Blue dCi engine – it was a 1.5-litre and was only available for a short time. It's not particularly quick, accelerating from 0-62mph in 14.7 seconds, but if you're looking for a used model for lots of motorway trips, it's worth a look.
Which Is Best?
Cheapest
Name

1.0 SCe 75 Play 5dr

Gearbox type

Manual

Price

£15,020
Most Economical
Name

1.6 E-TECH Hybrid 140 Play 5dr Auto

Gearbox type

Auto

Price

£19,770
Fastest
Name

1.0 TCe 100 Play 5dr Auto

Gearbox type

Semi-auto

Price

£17,180