Best people carriers and MPVs
Practical, spacious and well equipped, these are the best MPVs you can buy right now.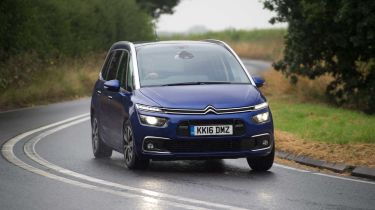 In the mid-1980s, families increasingly started to choose multi-purpose vehicles (MPVs) instead of the saloon cars and estates that had traditionally dominated sales. It wasn't an overnight shift, but as large manufacturers like Renault and Ford began selling MPVs, more prospective owners headed to showrooms.
The advantages for passengers were clear to see, with a raised roofline, higher seating, huge windows and plenty of interior space adding comfort and practicality. Getting in and out was easy and there was a light and airy atmosphere inside. The open space made it easier for parents to keep an eye on children in the back, while a big windscreen was ideal for holiday games of I-Spy to help journeys pass more quickly.
MPV sales picked up pace in the 1990s as mainstream manufacturers launched their models; MPVs like the Ford Galaxy and Vauxhall Zafira. The latter was hugely influential, creating the mould for compact seven-seat people carriers with clever seating arrangements. Its Flex7 seating allowed the third row to fold neatly into the boot floor when not needed – a selling point that saved space and is now shared with a multitude of MPVs and SUVs.
The Vauxhall Zafira lacked the style of modern MPVs like the Renault Scenic with its 20-inch alloy wheels, but it pioneered many of the design features of the best people carriers available today. It shared its chassis and engines with the Vauxhall Astra, so it drove like a smaller vehicle and had similar performance and running costs to a hatchback.
MPVs continue to come in different sizes, with plenty offering five seats, three ISOFIX points and more space than a similarly sized hatchback, while others offer seven seats. The very largest even offer eight or more seats. Many customers are moving towards SUVs instead of MPVs, but MPVs are still usually more versatile. Check out our guide to the best large SUVs if you're happy to sacrifice a little practicality for some extra style.
Practical, spacious and well equipped, these are the best MPVs you can buy right now.
Not only does the Citroen Grand C4 SpaceTourer tick all the practicality boxes you'd hope for, but it also adds a dose of style to the large MPV class that had been missing for so long. Add to this the fact that some models even hover around the 100g/km mark for CO2 (meaning an affordable Benefit-in-Kind (BiK) band for company-car drivers) and the Grand C4 SpaceTourer starts to make an exceptionally strong case for itself. It's also very comfortable and refined over long journeys, while the versatile interior means it'll suit just about any family's needs.
Under the metal, the Sharan is just about identical to the SEAT Alhambra. Like its slightly cheaper Spanish sibling, the VW Sharan isn't the most exciting MPV in the world to look at, but it excels at other things. The cabin exudes quality and class, as well as feeling pretty tough to help it deal with the havoc that can be wrought by children. It's well equipped and the diesel engines on offer are all pretty strong and affordable to run. There's also room for seven people inside with a bit of space to spare. Mid-spec SE Nav is the trim to go for, as it strikes the best balance between standard kit and purchase price.
The VW Touran is the smaller sibling of the VW Sharan. Like that model, what it loses in design flair and driving excitement, it more than makes up for in practicality, which really counts here. Despite its relatively compact exterior size – it's a little longer and wider than a Golf – the Touran has seven seats, although truth be told, the rearmost seats are only suitable for occasional short journeys; it's better as an extremely spacious five-seater.
Head and legroom are great, although the third row is cramped. With a full five-star Euro NCAP safety rating, the Touran will protect its occupants well. There's a wide range or trims and engines, so choosing your perfect Touran should be a simple affair.
The Mercedes B-Class doesn't offer the versatility of other cars on this list but you should think of it as a taller, more spacious Mercedes A-Class hatchback. The boot is much bigger than the A-Class and rear-seat passengers have more space to stretch out. Those in the front have a much more commanding driving position than they would in the car on which the B-Class is based because the seats are mounted around 10cm higher.
It's a similar proposition to the BMW 2 Series Active Tourer, although that's more flexible and has a seven-seat Gran Tourer version. From behind the wheel it feels exactly like the A-Class, both in terms of its driving experience and its luxurious interior. We'd recommend the B200 petrol engine if you're mainly going to drive around town or the B200 d if you plan to go further afield or load the car full.
Despite its size and seven-seat layout, the BMW 2 Series Gran Tourer actually shares its chassis, engines and front-wheel-drive layout with MINI. That's certainly no bad thing, as its engines are efficient and there's a plug-in hybrid version (of the five-seat Active Tourer), too. While it's good to drive, it's not the thrill machine you might expect, but that's missing the point of the car.
There's space inside for seven adults, although it's a bit of a pinch in the third row. The boot is a good size and shape with the third-row seats folded. This is far from the cheapest MPV on the market, but the extensive equipment list, even for the entry-level model, goes some way towards compensating for that.
A van-based MPV is one of the most versatile cars on sale, and they've really come on leaps and bounds in the last few years. Our favourite is the sharply styled Peugeot Rifter, which combines an off-road-style design with a colossal boot and a similarly large amount of headroom.
The interior is light and airy, quiet and reasonably well-equipped, and we like Peugeot's i-Cockpit digital instrument cluster. Because it's based on a commercial vehicle, the Rifter should prove to be cheap-to-run and reliable. The Citroen Berlingo and Vauxhall Combo Life are mechanically identical.
As it's loosely based on the Ford Focus, the Ford Tourneo Connect is pretty good to drive for a MPV, and it won't feel like you're driving around in a commercial vehicle. The Grand Tourneo Connect is a seven-seater, and undercuts Ford's other MPVs by a considerable margin, while offering even more practicality.
It gets sliding doors, for one thing, which'll make getting in and out of the back in tight car parks a breeze. All cars get air-conditioning, DAB radio, Bluetooth and cruise control, but you do have to pay extra for Ford's great SYNC 3 infotainment system.
We can't think of another company that sells so many seven-seat MPVs as Ford; there are four to choose from if you count the two van-based options, but the Galaxy is the flagship. Unlike many MPVs, seven adults can travel in genuine comfort - those in the two rear seats won't be too cramped. The Galaxy is better to drive than it needs to be, and even the most powerful engine will return over 43mpg - not bad considering its size. It gets a five-star safety rating and its reliability makes it popular with private hire and chauffeur firms.
You can think of the Ford S-MAX as a somewhat sportier version of the Ford Galaxy that's made for families who occasionally need seven seats and don't like the Galaxy's slab-sided styling. The interior is flexible and fairly upmarket, while the amount of kit offered on the entry-level Zetec model goes some way to offset the quite expensive price.
We're a little puzzled that Ford doesn't offer a seven-seat SUV to rival the Skoda Kodiaq and Kia Sorento, but the S-MAX may trump both those cars for practicality; even with all seats up, the boot size offers a similar capacity to the Ford Fiesta.
If all the MPVs listed above are just a bit on the small side, you'll need to look at a large van-based MPV like the Peugeot Traveller. It's unlikely to win any beauty contests but it provides a vast amount of space for up to eight people or an awful lot of luggage. The commercial vehicle origins should mean it's cheap to run and reliable but there's a lot of equipment to make it a little more luxurious.
Cruise control, smartphone mirroring and climate control are standard, while a higher-spec model brings heated leather, a panoramic sunroof and upgraded headlights. Beside the badges and tweaks to the front, the Peugeot is otherwise identical to the Citroen SpaceTourer, Toyota Proace Verso and the Vauxhall Vivaro Life. An electric version is now available, too.
Best road-tax-free cars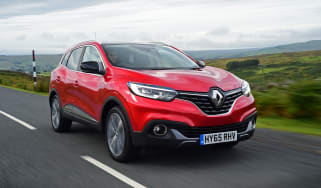 Best 7-seater cars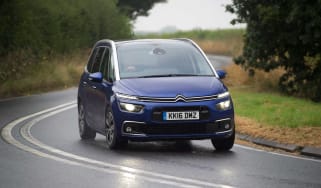 Best new car deals 2020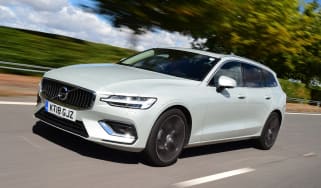 2020 scrappage schemes: the complete guide
2020 scrappage schemes: the complete guide
The UK's top 10 best-selling cars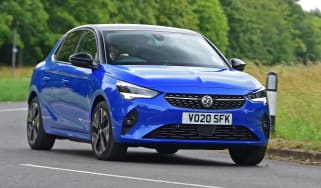 The UK's top 10 best-selling cars