Engine size explained
Understanding engine size and what it means when choosing a new car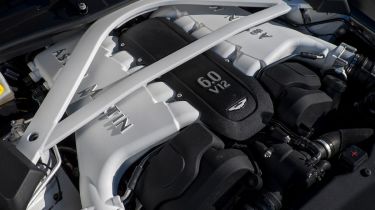 If you've ever checked the engines available in new cars, you may have noticed that many are smaller than you might have been expecting. With increasingly strict emissions regulations, manufacturers are investing huge amounts of time and money in maximising power and efficiency, and part of this process has included the introduction of smaller engines.
Thanks to the improvements in turbocharging and hybrid technology, manufacturers are now able to achieve a great blend of performance, efficiency and reduced exhaust emissions via these smaller engines. A car that may have been fitted with a 2.0-litre engine in the past may now come with an engine of half the size, with very little, if any, noticeable changes from the driver's seat.
What does engine size mean?
Engine size may also be referred to as 'engine capacity' or 'engine displacement' and is the measurement of the total volume of the cylinders in the engine. The bigger the engine size, the more space there is for air and fuel inside it.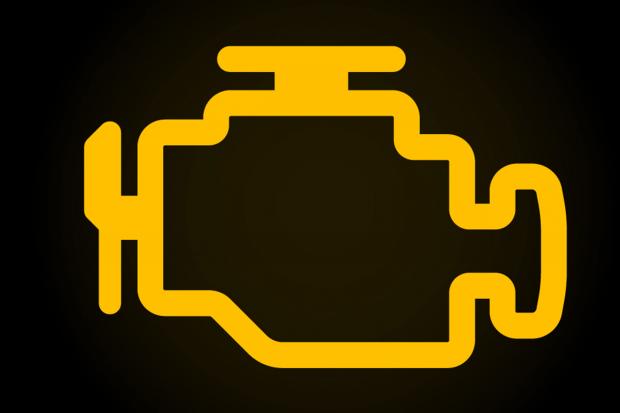 Engine management light: top 5 causes of amber engine warning light
Engine sizes are normally expressed in litres. One litre is made up of 1,000cc (cubic centimetres) but engine sizes are usually rounded up to the nearest tenth of a litre (1,380cc would be 1.4 litres, for example). Traditionally, an engine's size dictated how much power it would produce and while that's still generally the case today, the introduction of modern turbocharged engines in recent years has meant that smaller engines are much more powerful than they used to be.
Most of the latest engines - such as Ford's EcoBoost and Suzuki's BoosterJet - use turbochargers to increase their power. This largely explains why modern, small engines can often produce more power than older, bigger engines.
The amount of power produced by an engine is usually quoted in horsepower. The origin of this measurement is often credited to James Watt, a famous pioneer of the steam engine. He determined a way of expressing how much power a steam engine could produce by measuring it against how many horses are needed to provide the same amount of pulling power.
To confuse things still further, there are various different systems of horsepower measurement, and they aren't all directly comparable. Carbuyer uses the UK's most common measurement: brake horsepower (bhp).
What does two-litre, 2.0-litre, or any other number like 1.5 mean?
Until fairly recently, car model designations often referred to the engine size as well as the trim level. The bigger the number, the more expensive the car usually is to buy.
If you encounter a number like 2.0, or a phrase like 2.0 litres, this refers to the engine's capacity. This is the combined capacity of all the engine's cylinders. Typical modern engines have three, four, six or sometimes eight cylinders – although some have more or fewer – so a 2.0-litre four-cylinder engine will have a capacity of 500cc in each of its cylinders.
Each piston moves up inside its cylinder to force a mixture of air and fuel into the combustion chamber. Here, it's compressed and burnt, the explosive force of which causes each piston to move back down inside its cylinder. It's that momentum which is harnessed as engine power. If a four-cylinder engine is described as a 2.0-litre, this means each piston can compress roughly 500cc of fuel and air into the combustion chamber every revolution the engine turns.
If this engine is running at 3,000rpm, that means that every piston in the engine can burn 500cc of fuel and air 3,000 times a minute. The more air and fuel an engine can burn, the more power it usually produces.
How does engine size affect performance?
As a larger engine is usually able to burn more fuel and produce more power, a car with a larger, more powerful engine is likely to be able to accelerate faster and tow heavier loads than a car with a smaller engine can manage.
This rule of thumb is less accurate today than in the past. Advances in engine technology mean that some of today's smaller engines are able to produce more power than certain bigger, more old-fashioned engines. One key to this is turbocharging, which forces more air and fuel into each cylinder.
How does engine size affect fuel economy?
With a larger engine able to burn more fuel with each revolution it turns in a minute (rpm), it'll usually consume more fuel than a smaller engine would during the same journey.
This is a very important consideration when it comes to choosing a new car. With more powerful, bigger-engined cars usually costing more and using more fuel than those with a smaller engine, it's worth thinking about how much power you actually need.
If your everyday driving typically doesn't involve much hard acceleration, carrying of heavy loads or cruising at high speeds, you may find that a smaller, less powerful engine will save you money on fuel. Company car users will make a saving on Benefit-in-Kind (BiK) tax, too, as that's linked directly to CO2 emissions. You can read more about CO2 emissions and fuel economy in our guide.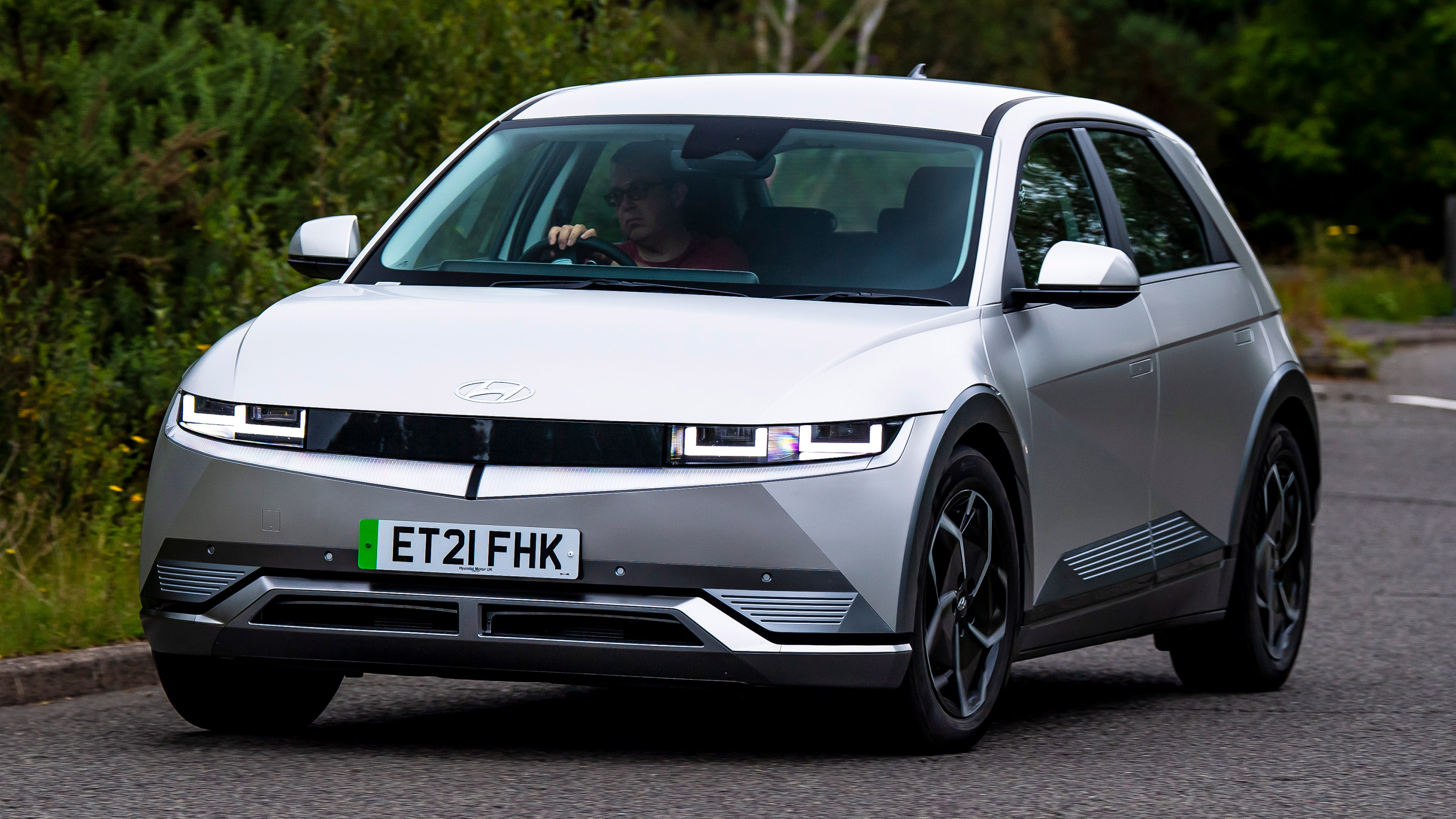 Top 10 best company cars 2022
Small engines tend to particularly suit cars that are used predominantly around town. They provide enough performance for short journeys - like trips to the supermarket, school and the office - where high speeds and rapid acceleration aren't really necessary. As the engine isn't regularly needed to produce lots of power, it makes sense to keep it small and take advantage of the gains in economy.
Larger engines, which don't have to work as hard to produce high levels of power, were formerly the default among those who make frequent high speed motorway journeys. However, modern technology can make a small engine behave like a much larger one, and even a modestly sized engine might be perfectly at ease on a long motorway journey.
Remember that your driving style will also dictate how much fuel you'll use.  Keeping the revs low by changing up to the highest possible gear will help save fuel, as will accelerating and braking gently. Keeping tyres correctly inflated could save you hundreds of pounds each year. Click here for our tips on saving fuel through frugal driving.
Your car's engine size and power will also have an effect on your insurance premium. Cars in low insurance groups (i.e. that are cheap to insure) tend to have smaller, less powerful engines.
What's the difference between petrol and diesel?
Petrol and diesel are both derived from oil but the way they are produced and the way they are used inside car engines is different, which is why you should never put the wrong fuel in your car. Diesel is more energy rich than petrol per litre and the differences in how diesel engines work make them more efficient than their petrol counterparts.
A diesel engine of the same size as a petrol engine will invariably be more economical. This might make the choice between the two seem straightforward but sadly it isn't, for several reasons. One is that diesel cars are more expensive, so often you need to be a high-mileage driver in order to see the benefit of the economy versus the higher price. Another related reason is that diesel cars need regular runs on the motorway to stay in good condition, so if you only want a car for town-driving, a diesel may not be suitable. A third reason is that diesels produce more local pollutants like nitrous oxide, which have more of an impact on air quality. This can also incur further costs in pollution-controlled areas such as the ULEZ in London.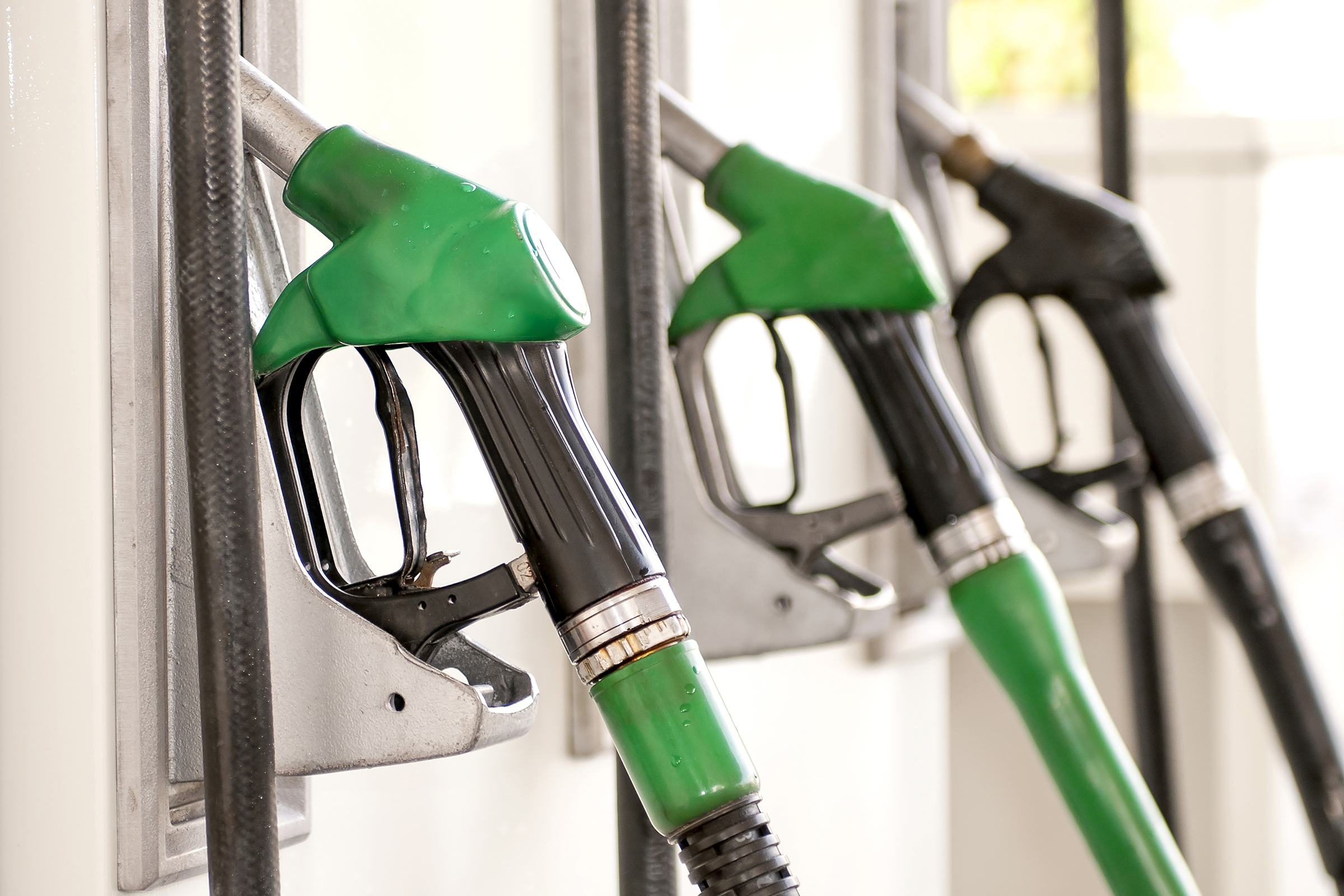 Misfuelling: what to do if you put petrol in your diesel car
Petrol and diesel engines have different characteristics. Diesel is a good fuel for long-distance, low-rev driving, such as motorway cruising. It also produces lots of power at low engine speeds, making it ideal for towing caravans.
Petrol, on the other hand, is often better for smaller cars and is generally more popular in hatchbacks and superminis. In terms of fuel economy, the choice between a diesel and a petrol engine can be tricky – see our 'petrol or diesel' guide here.
Why would I want a large engine?
While small, turbocharged engines can produce more power than many bigger engines made in the past, it still holds as a general rule that a large engine is capable of producing more power. Buyers that would benefit from a large engine include caravan owners and people intending to travel long distances on motorways, particularly if the car will be full. Cars with large engines can also be fun for those who enjoy driving, as they tend to deliver extra power and noise – an important ingredient for fans of fast cars.
Additionally, cars that are large and heavy in their own right tend to require larger engines. Posh 4x4s like the Range Rover (which weighs a couple of tons) require more energy to get moving and maintain speed.
It's hard to give an absolute rule on what engine size will be sufficient for your specific needs because there are engines of similar sizes that perform significantly differently. However, most engines produced today that are bigger than 1.0-litre or are turbocharged should be more than capable of coping with motorway drives.
If you don't want an engine in your next car, check out our guide to the best electric cars.
Speed awareness course: how much does it cost, how long does it take and how do you do one online?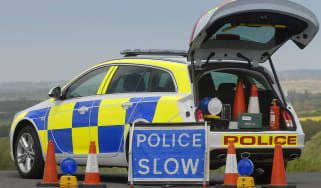 Speed awareness course: how much does it cost, how long does it take and how do you do one online?
New car delivery times: how long will you have to wait?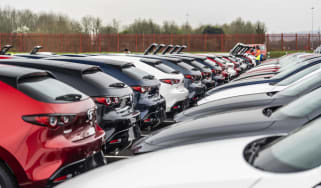 New car delivery times: how long will you have to wait?
Best new car deals 2022: this week's top car offers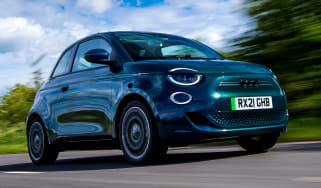 Best new car deals 2022: this week's top car offers