Getting car finance with bad credit
If you have a bad credit rating or history, it's still possible to get car finance. We explain your options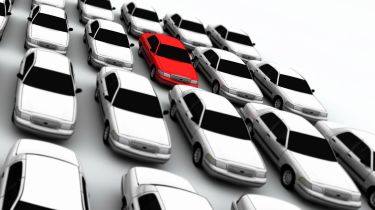 Millions of people have a poor credit score, but that isn't necessarily a barrier to buying a new car on credit. There are dozens of lenders out there willing to give credit to those with a bad credit rating, but the interest rates from such specialist, 'subprime' lenders can be high.
It's therefore worth knowing what your choices are and how you can give yourself the best chance of being approved for car finance.
What is a bad credit rating?
A bad credit rating can be caused by anything from missed credit-card and mortgage repayments, right through to County Court Judgments (CCJs) and bankruptcy claims.
Carbuyer's best cheap cars on sale now
With such a wide variety of variables at play, it's worth knowing that a bad credit score isn't intrinsically 'bad'. Different lenders use different criteria when assessing the risk you pose as a loan applicant, and this means credit ratings are relative. Just because you've been judged too high a risk for one company, doesn't mean all companies will reject your application.
It's also worth bearing in mind the bigger the loan, the more stringent the stress tests are for borrowers. That means if you've had a mortgage application turned down, you may well be able to get car finance, because the value of the asset you're borrowing for is substantially less.
How to apply for car finance if you have bad credit
While some companies may approve you and others may turn down you down, don't apply to as many companies as you can in the hope one will give you the go-ahead – being declined for credit several times can, ironically, contribute to a bad credit score.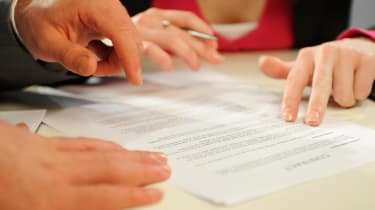 This may sound like a catch-22 situation, but if you think it's possible you'll be declined credit, plan to spread out your loan applications over time and only apply to organisations you'd actually consider borrowing from.
It's also a good idea to check your credit score before applying for a loan or car finance. While the results won't guarantee you'll be approved or declined, they'll give a fair indication of the likely outcome. Some comparison websites and finance providers allow you to enter your details on their websites to find out if it's likely you'd be accepted for credit before performing a full credit check.
Most credit-checking agencies make a 'soft' check, so while there'll be a note on your credit record, this shouldn't show up when a lender makes a full-scale 'hard' credit check on you for car finance.
If you've any outstanding loans, try to pay these off before making any further loan applications. Also consider asking a close friend or family member to act as guarantor, as this may make you a more attractive prospect to lenders. We have a full guide to guarantor loans.
PCP deals explained – what is PCP finance?
I think I've got a bad credit rating. Who'll give me car finance?
If you're fairly certain you've got a bad credit rating, don't assume it's a given you'll be forced to use a lender that specialises in giving credit to high-risk clients.
Such subprime lenders may be more likely to give you a loan or get you car finance, but the interest they charge is likely to be high.
Most main car dealerships charge anywhere from 0-7% APR, but subprime lenders can charge as much as 50%, making it a very expensive option. Consider a lender that specialises in car finance, rather than one that specialises in applicants with poor credit ratings. You may find they've more attractive deals available.
If you're looking at alternative sources of credit, you've probably spoken to your bank or building society already. If you haven't, though, do make sure you consider this option and find out if there are any credit unions in your local area that may lend to you, too. Some employers will even give you a loan for a car, so it's worth having a word with your boss.
If you don't need to buy a car immediately
Most people who need a car need to get one in fairly quick order, but if you've a little more time to play with, consider improving your credit score before applying for car finance. This can be done by taking out a credit card, using it and making the repayments in a timely fashion. Even buying something as relatively inexpensive (by car standards) as a sofa or a TV on credit can help boost your score. You should also make sure you're on the electoral roll.
Getting car finance with bad credit
If you've exhausted all other avenues and it looks like a subprime credit agency is the only way forward, shop around. Some car dealers will offer to pass your details on to an alternative lender, but it's well worth seeing if you can get a better deal elsewhere. Most price comparison websites will have a section on 'bad credit' loans.
Whichever route you choose, be absolutely certain you can make the monthly repayments and keep a close eye on the APR (annual percentage rate). You need to be happy with how much the car will actually cost you in the long run. It goes without saying that if you're taking out a secured loan and using an asset such as your house as collateral, the lender can ultimately begin repossession proceedings if you fail to keep up repayments.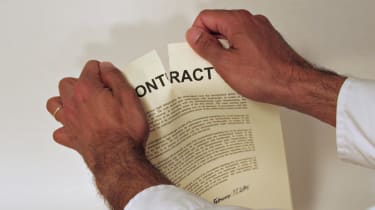 As with any financial agreement, make sure you've read and understand the small print. Are there any penalties for leaving the agreement early? Is the mileage limit realistic and does excess mileage incur a reasonable charge? Also beware some lenders will tack on additional warranty or insurance policies and, assuming you want these, they can sometimes be purchased for less elsewhere.
Finally, bear in mind that just because you've been forced down a potentially high-interest route, it needn't be forever: by taking out a loan or a credit agreement – even if it's expensive – and honouring the repayments, you'll ultimately be improving your credit rating.
Click here to read more on the three main types of car finance: Personal Contract Purchase (PCP), Hire Purchase (HP) and Personal Contract Hire (PCH).
New Toyota GR86 unveiled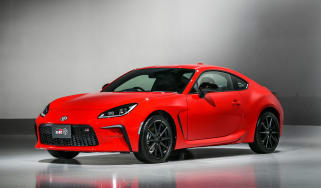 Best new car deals 2021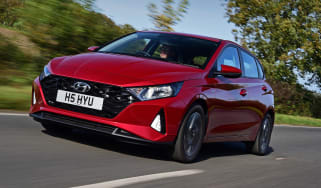 UK road tax rules for 2021 explained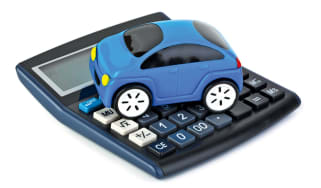 UK road tax rules for 2021 explained