Top 10 best cars under £200 per month 2023/2024
Looking for a bargain lease deal? Here's our pick of the best cars available for just £200 per month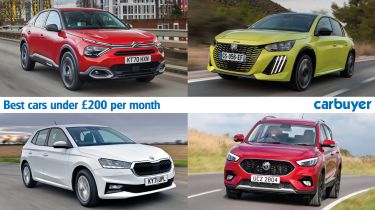 It may not sound like a lot, but £200 per month can get you behind the wheel of some great new cars. We've compiled a list of our favourites that are available in 2023/2024.
PCP finance deals make new cars more affordable, which is why these types of finance agreements are the most popular way to buy a car. You pay an initial deposit, then a series of monthly payments with much of the cost deferred to the end of the deal. Once you reach the end of your contract, you can pay the optional final payment and keep the car, hand the car back and walk away or use any 'equity' you've built up towards another deposit on a new car.
We've mainly focused on PCP deals for this article, but you might also want to consider personal leasing. You'll never get the chance to own the car but the monthly payments can sometimes be lower. There's Hire Purchase too, where the final payment is dropped, you just pay a deposit, the monthly payments, and then you own the car.  Carmakers offer enticing deals from time-to-time, so it's worth checking out our deals of the week and leasing deals pages for the latest hot deals on the market. For now though, here are some of the best cars on PCP finance for under £200 per month in 2023.
Best cars under £200 a month:
There's a reason the Skoda Fabia received our Best Small Car award for 2024. It strikes a great balance between practicality, comfort and affordability, and we were impressed by its handling and efficiency during our in-depth test.
Whilst there's no hybrid tech to speak of, Skoda offers a strong range of petrol engines to choose from, offering a combination of efficiency and performance. We think the mid-tier 1.0-litre TSI engine is the one to have, although the less powerful 1.0-litre MPI engine in this deal drops the Fabia into a lower insurance group, making it a good choice for learner drivers.
The Fabia's interior certainly isn't as stylish as cars like the Peugeot 208 or Citroen C3, but it's spacious, ergonomic and there's plenty of kit available. The optional digital driver's display is a cut above the basic dials of earlier generations, and you can even pay extra for a panoramic sunroof. Oh, and the boot's huge too!
Like other Skodas, the Fabia is the sensible option in its segment and we think it's perfect for most buyers. A deposit of over £4,000 is needed, but for £200 per month, you can't do much better.
Get the deal on the Skoda website
If you're looking for something more flamboyant than the Skoda, you can drive away in a new Citroen C4 for under £200 per month as well. Overall winner of the 2023 Driver Power survey, the French hatchback stands apart with its half-coupe, half-SUV styling, but backs this up with generous equipment, a comfortable ride and an ergonomic interior.
Despite the sloping roof, we found that there was enough room for four adults and boot space is on par with a Volkswagen Golf at 380 litres. Whilst the Golf feels like a more premium place to sit, the C4 doesn't feel cheap and there's loads of interior storage space. £200 per month will get you the most basic 'You!' trim level, but even this is equipped with rear parking sensors and a 10-inch infotainment system with Apple CarPlay and Android Auto connectivity.
Partnership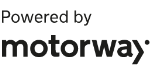 Need to sell your car?
Find your best offer from over 5,000+ dealers. It's that easy.
The base engine is a 100bhp three-cylinder petrol unit, connected to a six-speed manual gearbox and we think it's just about quick enough. Where the C4 really shines, however, is ride comfort, the suspension happily managing all but the worst of our pothole-ridden roads.
It's comfy, reliable and stylish, and can be yours for just £189 per month after a £5,545 deposit.
Get the deal on the Citroen website
If you're after a car with seven seats, the Dacia Jogger is your best bet for £200 per month. A deposit of just over £4,500 affords you the most basic 'Essential' trim level, but we think it's an excellent value family car, great for transporting seven people and their luggage.
Despite the 'Essential' name, you'll be pleased to know that the base Jogger comes with more equipment than just seven seats and a steering wheel – air conditioning, LED lights, cruise control and rear parking sensors are standard. The cabin materials, whilst far from luxurious, don't feel cheap and the ride is smooth. A smartphone holder replaces the traditional infotainment display but does the job and is easy to use.
The three-cylinder turbocharged engine delivers reasonable low-down power and returns good fuel economy. During testing, we found the steering to be slightly heavy and the road and wind noise was noticeable, but road tester John McIlroy summarised it as a "fuss-free way to get from A to B".
Of course, the Jogger won't feel as premium as alternative cars from more expensive brands, but it offers undeniable bang-for-buck practicality and, at less than £200 per month, it's a great choice for families on a budget.
Get the deal on the Dacia website
The Peugeot 208 is certainly one of the most eye-catching cars on this list, especially after its facelift earlier this year. The French supermini doesn't just stand apart from the outside however – we were equally impressed by the quality of its interior during our in-depth test. It's tight inside, especially compared to cars like the Skoda Fabia, but packs plenty of style.
All models come with Peugeot's digital 'i-Cockpit' instrument cluster which provides clear information but is viewed above the steering wheel, a questionable ergonomic decision that can result in an uncomfortable driving position for some drivers – so make sure you try before you buy. We also weren't fans of the touchscreen-operated climate controls, but at least Apple CarPlay and Android Auto are standard across the range.
£200 per month gets you the base 'Active' trim with a 1.2-litre three-cylinder petrol engine producing 74bhp – fine for nipping around town, but there are more powerful, more expensive models for those wanting something better suited for motorway driving.
A £1,600 deposit (plus £2,500 contribution from Peugeot) provides you with 30 monthly payments of around £190. It's not the cheapest supermini, but if you're looking for something stylish, and aren't too worried about motorway performance or back seat space, the Peugeot 208 is a good way to spend your £200 per month.
Get the deal on the Peugeot website
With generous cabin space, excellent safety and low running costs, the Renault Clio is a great value hatchback that can be yours within our £200 per month budget. 
The standout feature for us is the Clio's new interior – it looks and feels as premium as more expensive cars, such as the Volkswagen Polo or Audi A1. A seven-inch portrait touchscreen (9.3-inch on higher spec models) occupies the centre of the dashboard and features both Apple CarPlay and Android Auto. The climate controls remain as physical dials, which makes using them on the move much easier, and there's a long standard equipment list, featuring LED headlights, cruise control with a speed limiter and automatic folding door mirrors. 
The Clio has the edge over others on this list with its hybrid powertrain. It uses a 1.6-litre petrol engine working in tandem with two electric motors – a combination that can achieve up to 67.3mpg. Not only will you save money on fuel, but you'll be paying slightly less tax too. It always sets off in EV mode and the petrol engine won't kick in until around 20mph, meaning it's possible to cruise around the city in silence.
Renault is offering the Clio on a 0% APR PCP deal with very enticing payments of well under £50 per month – of course, a hefty deposit of over £7,000 is required. If you can afford the initial payment, then the Clio could be yours for less than the monthly cost of a new iPhone.
Get the deal on the Renault website
The Vauxhall Corsa is the only Personal Contract Hire (PCH) deal on this list, just sneaking under our budget at £199 per month over 48 months, with an initial deposit of just over £2,000. Being a PCH deal, you don't have the option to keep the car at the end, but the resulting lower monthly payments give the Corsa a spot on this list. 
The Corsa is a hugely popular car in the UK – and for good reason. Even the entry-level 'Design' trim, featured in this deal, is nimble and easy to drive with good body control and accurate steering. It shares its underpinnings, including its 1.2-litre three-cylinder engine, with the Peugeot 208, albeit wrapped up in a more conventional-looking package. 
The Corsa suffers from the same lack of interior space as its Peugeot cousin, but features a large boot and a seven-inch touchscreen with Apple CarPlay and Android Auto connectivity for infotainment. The interior may not look as stylish as the Peugeot's, but the Corsa's more traditional layout may prove more comfortable for some.
Get the deal on the Vauxhall website
If it's an SUV you're after, the MG ZS is likely your only option for £200 per month. MG offers several PCP financing options, with the choice to pay a higher deposit for a 0% APR deal or a lower deposit with interest added to the monthly payments. Whichever deal you opt for, you'll be handed the keys to a comfortable compact SUV with generous interior space and an elevated view of the road ahead.
During our road test, wind and road noise was higher than we'd have liked, and cabin materials were far from premium, but the ride was soft and the dashboard layout was clean. In terms of engines, there's a choice between a basic 1.5-litre petrol and a more sophisticated 1.0-litre turbo petrol, the latter available with an automatic gearbox. Neither have performance or economy worth writing home about, but do the job and are fairly quiet.
Even inside the base 'Excite' trim level, you'll find a 10.1-inch touchscreen for infotainment, with clear graphics and support for Apple CarPlay and Android Auto. Other standard kit includes Bluetooth, cruise control, LED lights and 17-inch alloy wheels. With a big enough deposit, you can upgrade to the higher spec 'Exclusive' trim, which adds faux leather upholstery, a 360-degree camera, a digital driver's display, heated front seats, automatic wipers and a six-speaker audio system.
Whilst the Dacia Jogger will be the better option for most families on a £200 per month budget, the MG ZS satisfies those who prioritise the size and elevated view available in an SUV.
Get the deal on the MG website
The Suzuki Swift is a hatchback that's great to drive with low running costs and unique styling. Available for £199 per month, on a contract lasting just over four years, after a deposit of around £3,000, it serves as an alternative to the more obvious Skodas, Vauxhalls and Citroens.
All Swifts are powered by a 1.2-litre mild-hybrid powertrain producing 82bhp. It's enough performance for driving around town, but a 0-62mph time of 13.1 seconds lags behind most rivals. The benefit of the hybrid system is improved economy and CO2 emissions – drive sensibly and you can achieve up to 57.2mpg. Choose to drive more enthusiastically and the Swift responds well, with nicely weighted steering and virtually no body roll. However, we noticed the ride can feel unsettled at times on rough roads. 
What it lacks in power, it makes up for in standard equipment – even the base SZ-L model, featured in this deal, comes with adaptive cruise control, a rear-view camera, a seven-inch infotainment screen with Apple CarPlay and Android Auto, alloy wheels and air conditioning. The boot isn't the biggest, at 264 litres, but the Swift can seat four people comfortably and a tall roof meant that headroom was never an issue during our testing.
We think that the Skoda Fabia and Renault Clio are better cars overall, but for those who like the looks of the Swift, or simply want something a bit different, this sub-£200 per month deal is for you.
Get the deal on the Suzuki website
One of the quirkier-looking cars on this list, the Aygo X is worth including for its smooth ride, generous standard equipment and great value. For £200 per month, for 36 months after an initial deposit of just over £2,000, you can drive away in this stylish, if not class-leading, supermini.
Under the bonnet of the Aygo X, you'll find a 1.0-litre three-cylinder engine with 71bhp. It's best suited to around-town driving – ask too much from it and noise levels begin to rise. We were disappointed in the lack of any hybrid tech, but the basic engine keeps costs down and means the Aygo X is cheap to run, returning up to 58.9mpg. There's an automatic gearbox available too, but it's not the most refined and requires a larger deposit.
The base 'Pure' trim has enough kit inside for most drivers, with a seven-inch infotainment screen with Apple CarPlay and Android Auto, air conditioning, a reversing camera and useful safety features, like lane keep assist, adaptive cruise control and forward collision warning. Pay just £65 more towards your deposit, and you can upgrade to mid-tier 'Edge', which adds two-tone paintwork, larger 18-inch alloys, an eight-inch touchscreen and automatic climate control.
Space is good up front but there are only two rear seats – they're fairly cramped but fine for children and small adults. You can fold them down, adding more storage space to the already large boot. There are better superminis for the money, but if you like the Aygo X's mini-SUV looks, you can pick one up for £200 per month.
Get the deal on the Toyota website
Rounding out our top ten is the Kia Picanto, in 'GT-Line' trim with a 1.0-litre engine and manual gearbox. Kia is currently offering a £1,000 deposit contribution, so around £2,000 is all you need to pay upfront to drive away in a brand new Picanto, with 36 monthly payments just below £200.
The Picanto GT-Line comes well equipped with an eight-inch touchscreen with Apple CarPlay and Android Auto, 16-inch alloy wheels, LED daytime running lights, faux leather upholstery and a forward collision avoidance system. Inside, it feels just as well put together as its European rivals and there's plenty of space, although there are only two rear seats.
The 1.0-litre petrol engine may only have 66bhp, but feels at home in urban environments and can cope with longer journeys too. We found that it struggled occasionally on steep hills, but it's still faster than the aforementioned Toyota Aygo X. As expected, running costs are low, the Picanto delivering up to 58.9mpg and falling into insurance group four, making it an affordable option for beginner drivers.
Our expert testers summarised the Picanto in our in-depth review, saying, "some rivals have a little more flair, but the Picanto is a very competent, enjoyable and comfortable small car." We think it's worth considering if you're on a £200 per month budget.