The UK's top 10 best-selling cars 2023
The UK car market is showing strong signs of recovery in 2023 following a tough few years; we list the 10 top-selling models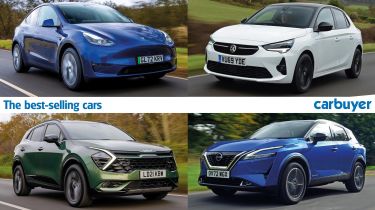 ​Few industries are evolving quite as quickly as the automotive sector; with the rapid move towards more sustainable motoring, stark changes in consumer tastes towards crossovers and SUVs, plus the challenges posed by global supply chain issues. As a result, our list of the top 10 best-selling cars of 2023 looks very different to how it would have just a few years ago.
Electric cars in particular have gone from being a rarity to making up 16.3% of all new cars sold so far in 2023 – that's up from 14.6% at the same point in 2022. High demand for EVs is expected to continue as more and more automakers respond with new plug-in models.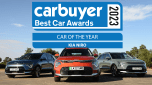 Carbuyer Best Car Awards 2023 - the winners
Yet despite these revolutionary changes within the market, global manufacturing issues and the increased cost of living saw the number of new car registrations plummet in 2022. As of the end of September 2023, however, the Society of Motoring Manufacturers and Traders (SMMT) has reported an 19.6% year-to-date increase in car sales compared with 2022, with 1,605,437 models sold so far in 2023. October alone has seen a 14.3% increase in sales compared with the previous year, with 153,529 cars sold.
As previously mentioned, the popularity of battery electric vehicles (BEVs) has meant an 20.1% increase in sales YOY, making up 15.6% of cars sold in October 2023. As higher bills continue to put the squeeze on people's wallets, fuel-sipping self-charging hybrids are more popular, with a 24.6% increase in sales compared to this time last year. The sales of mild-hybrid petrol models have also increased by 5.5% and mild-hybrid diesels by 10% in October YOY.
With a 60.5% increase YOY, demand for plug-in hybrid models has dramatically increased, with their popularity staying strong among those not yet totally convinced they can live without a petrol or diesel engine entirely. The diesel car market continues to fall, however, with a 17.1% decrease in sales year-to-date; this fuel type now comprises only 3.4% of new cars sold.
The British-built Nissan Qashqai topped 2022's sales charts, with a grand total of 42,704 cars sold. It remains in a strong position through 2023, as well, with the SUV currently sitting in second place overall. Last year's top three was completed by the Vauxhall Corsa (second) and Tesla Model Y (third) – now the Corsa sits in third place, and the Model Y has dropped to fifth in the 2023 list year-to-date, having been overtaken by the Kia Sportage which now takes the fourth spot. The overall best-seller of 2023 so far, however, is the Ford Puma, with 4,824 units sold in October alone. 
Seven of the 10 best-selling cars in 2022 were SUVs, and this takeover seems to be continuing, with crossovers again taking up the majority of the slots on our 10 best-sellers list. Sadly, the Ford Fiesta's discontinuation mid-way through 2023 means it has dropped from the top 10 best-sellers in October 2023, with remaining stock having finally depleted.
If you're interested in making the switch to plug-in power, why not read our list of the best electric cars? Our guide to the best 4x4s and SUVs also showcases the best options available if you're looking for something with a rugged appearance and high driving position. Keep reading for the UK's best-selling cars in 2023 so far, according to the SMMT…
UK sales year-to-date: 42,136
Partnership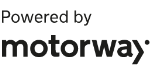 Need to sell your car?
Find your best offer from over 5,000+ dealers. It's that easy.
While the Ford Fiesta was once the golden child of the Blue Oval's lineup, the mechanically-similar Puma crossover has since soared past it in the sales charts, prompting Ford to cancel the Fiesta in order to focus on its SUV lineup. The Puma offers much of what we love about the Fiesta, namely its sporty driving experience, in a higher-riding and roomier package.
Configure the Puma with one of Ford's feisty, yet frugal 1.0-litre EcoBoost petrol engines as well as an automatic gearbox and you'll have yourself one of the best-handling small SUVs around. We'd go for the sporty-looking ST-Line model as this gets a more aggressive bodykit as well as built-in sat nav and a 12.3-inch digital instrument cluster which changes appearance depending on which drive mode you're in.
UK sales year-to-date: 34,952
Built in Sunderland, the Nissan Qashqai was the best-selling car of 2022 and it's now just ahead of its mid-sized SUV rivals so far in 2023. The latest Qashqai is an evolution of the original which made its debut back in 2007, offering a stylish exterior and spacious interior with enough room for most families. The Qashqai gets Nissan's latest infotainment setup which is responsive and easy to use, while mid-spec Tekna cars even get fully-digital dials.
Performance from the two 1.3-litre petrol engines can be described as 'adequate' – it's Nissan's e-Hybrid powertrain that really steals the show. This utilises a 1.5-litre petrol engine to power an electric motor, providing the same smooth driving experience as an EV. This comes as a benefit to fuel economy, too; the Qashqai e-Hybrid is claimed to return an impressive 53.3mpg on the WLTP test for combined city and motorway driving.
UK sales year-to-date: 33,641
The Vauxhall Corsa has been a mainstay of UK roads for decades and this latest model has overtaken its main rival, the Ford Fiesta, in terms of popularity. Starting from just over £19,000, the Corsa represents good value for money when new, with a well-equipped interior and taut handling. It's even better as a second-hand buy, though, with high sales resulting in plenty of good examples available on the used market.
Recently facelifted, the supermini is available with a 1.2-litre petrol engine or as the Vauxhall Corsa Electric, with a choice of batteries and range of up to 250 miles. The latter is pricey though, so unless you're a company car buyer or live in the city, the petrol will likely be the best choice, especially in its 99bhp guise. 
While it may not offer quite as much fun as its Ford rival, significantly shorter lead times have enabled the Corsa to claim the top spot in the supermini market.
UK sales year-to-date: 31,575
The days of the family hatchback look to be well-and-truly behind us and mainstays such as the Ford Focus have been replaced in the best-sellers list with of-the-moment SUVs like the Kia Sportage. Offering much more space than the average hatchback, the Sportage's 591-litre boot should be able to swallow even the largest of prams. The interior is loaded with tech, too, such as an easy-to-use infotainment system and USB-C sockets built into the front seats, thus preventing those in the rear from bickering over who gets to charge their device.
While, unlike the Kia Niro, the Sportage isn't available with a fully-electric powertrain, it can still be had with either petrol, self-charging hybrid or plug-in hybrid power. While the plug-in hybrid will surely appeal to company car drivers thanks to its 43-mile range and low 8% Benefit-in-Kind tax rating, we'd recommend the smooth and reasonably powerful self-charging hybrid if you can afford it over the standard mild-hybrid petrol.
UK sales year-to-date: 30,087
Tesla cut the prices of its Tesla Model Y SUV and Tesla Model 3 saloon recently, and it's clearly having an impact on sales. Despite its upmarket billing and price, the Model Y is one of the top-selling cars in the country and the best-selling pure EV on this list.One reason people love the Model Y is its driving range, which stands at up to 283 miles in the entry-level model. Step up to the Long Range version, and as its name suggests it can manage up to 331 miles between charges. When you do need to top up away from home, that's also easy thanks to Tesla's Supercharger network, which has previously been voted the best public chargepoint provider. The Model Y is also great for families, with lots of interior space and storage, along with innovative tech that allows owners to watch films and play games while parked.
UK sales year-to-date: 29,990
The latest Hyundai Tucson feels much more upmarket than the one it replaced, with an unmistakable exterior design and a plush-feeling interior. As is often the case with Hyundais, standard equipment is strong, with even the base SE Connect model coming with a 10.25-inch touchscreen with Apple CarPlay and Android Auto, as well as digital dials, dual-zone climate control and rear parking sensors.Underneath its striking exterior, the Hyundai Tucson shares almost all of its parts with the equally-head-turning Kia Sportage, which currently sits just one place further down this list. As in that car, the Tucson is available with petrol, self-charging hybrid and plug-in hybrid power – once again, we'd opt for the self-charging hybrid, unless you're a company car driver. Regardless of which model you pick, though, the Tucson is a fantastic SUV for families and even snagged our Best Family Car award for 2023.
UK sales year-to-date: 27,253
The Nissan Juke crossover has long been a popular model in the UK. It's not as quirky as the original Juke, but the second-generation model is better to drive and bigger inside, addressing criticisms that its predecessor's back seat was too cramped.
It's best to choose a mid-range trim that's neither too sparsely equipped nor expensive, and we think the N-Connecta fits the bill for most owners. This mid-range spec comes with a modern seven-inch instrument display, keyless start, climate control and ambient lighting – these are all desirable features that should boost residual values, too. Engines include a simple 1.0-litre petrol that's fine for most trips, or there's the recently launched Juke Hybrid. This is fitted with a small battery pack and clever automatic gearbox that helps juggle power between a petrol engine and electric motor, for up to 55mpg fuel economy.
UK sales year-to-date: 26,249
The British-built MINI is one of the nation's top-selling cars, despite the fact a new model is just around the corner. That's no doubt thanks to its fun-to-drive nature, attractive interior and desirable looks – along with the fact it tends to be offered with attractive PCP and PCH finance deals.Young drivers snap up the MINI Hatch because it's one of the most enjoyable cars to drive, yet it can also be had with a small petrol engine in a reasonably low insurance group. That said, now the entry MINI One has been dropped, cover won't be as affordable as it once was. There's not a lot of space in the rear seats or boot, but really, the MINI is intended as a stylish runabout that's unlikely to spend time hauling a family or hammering the motorway network.
UK sales year-to-date: 25,473
Once a mainstay of the UK top 10 best sellers, the Vauxhall Astra no longer features on the list, with buyers again opting for fashionable crossover-SUVs like the Vauxhall Mokka. The current car is a vast improvement over its predecessor; its 'Vauxhall Vizor' grille, tech-led interior and efficient engines seem to be proving popular with buyers.
The Mokka is available with a choice of three 1.2-litre turbocharged petrol engines offering 99bhp, 128bhp or 134bhp, with manual and automatic gearbox options. Manual versions offer the best fuel economy of up to 51.4mpg regardless of the power figure, so there's no trade-off if you specify the slightly more powerful option. There's also an electric version with 134bhp badged Mokka Electric with an official electric range figure of 212 miles per charge. This powertrain is set to be replaced during 2023, boosting the Mokka Electric's range to 252 miles and increasing its power output to 154bhp. With its 350-litre boot (310 litres in the Mokka Electric), the Mokka's practicality puts it in the middle ground of the crossover market. If you stick to the lower trim levels (Design and GS) the Mokka represents good value for money, which also explains why it's one of the top 10 best-selling cars in the UK.
UK sales year-to-date: 25,452
The Audi A3 has taken the 10th place in the best-sellling list as of October 2023, knocking the Ford Fiesta from its place as remaining stock of the iconic hatchback is finally sold off. The A3 is an interesting addition to the top 10 best sellers list as a car that has long set the template for premium hatchbacks, and still managing to compete in a market increasingly dominated by small SUVs.
The latest iteration is a little more daring than its predecessors in terms of its design, coming in a choice of three trim levels: Sport, S Line and Black Edition – the latter two of which offer an even sportier look that stands out in the crowd. There's also a saloon version of the A3 that's a much smaller seller, but evokes a slightly more grown-up, executive feel. The A3 comes with plenty of gadgetry on the inside, with a hi-tech, upmarket interior with an advanced digital dash and infotainment system angled towards the driver, giving it a cockpit-like setup. A wide variety of petrol, diesel and plug-in hybrid 'TFSIe' powertrains means Audi A3 buyers are well catered for.
Want to know what our favourite new cars are? Check out the winners of our 2023 Carbuyer Best Car Awards