New and used car warranties: what you need to know
A guide to new and second-hand used car warranties, including the car warranty claim process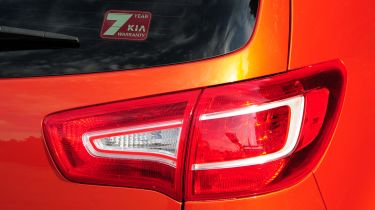 Although cars are more reliable and durable than ever before, they can still occasionally go wrong. It's a good idea to buy a car with a good warranty that can offer some reassurance just in case an issue does occur.
Most new cars can run up to and beyond 150,000 miles with ease, and rustproofing has come a long way. But cars are also much more complex than before, with electrical systems to regulate engine performance and emissions, complex systems for adjusting ride quality, advanced climate control and touchscreen media systems and safety equipment with countless sensors that can malfunction.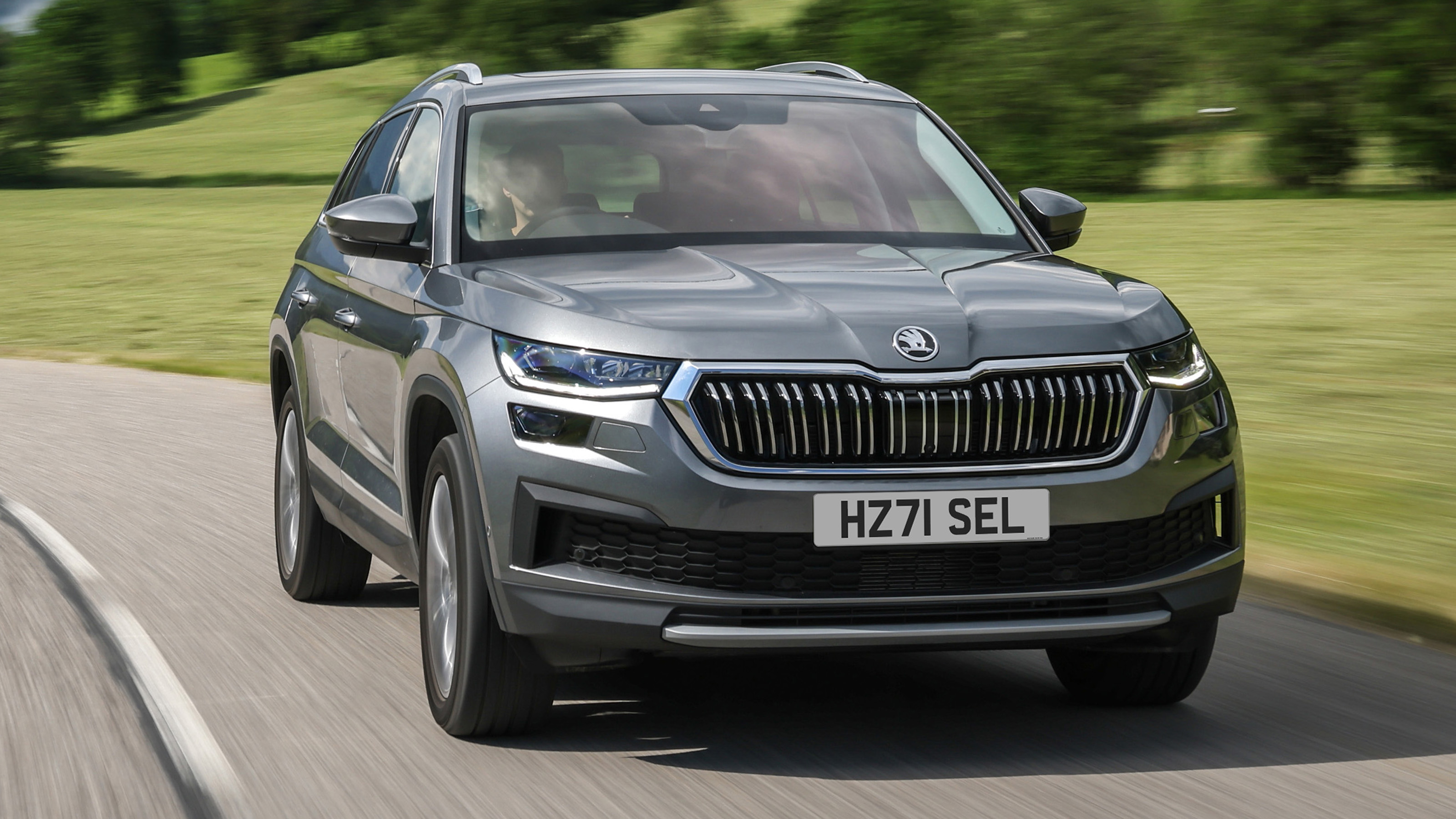 Top 10 most reliable cars 2022
With so much advanced equipment, the era in which you could fix your own car has effectively come to an end, and repairing any issues can be expensive. This is where a car warranty can save you money.  This safety net can also be helpful even if you're buying an older, cheaper car because many second-hand dealers offer used car warranties, too.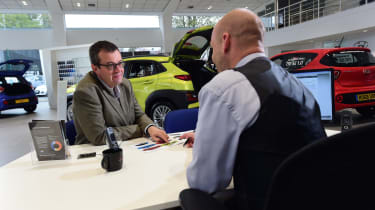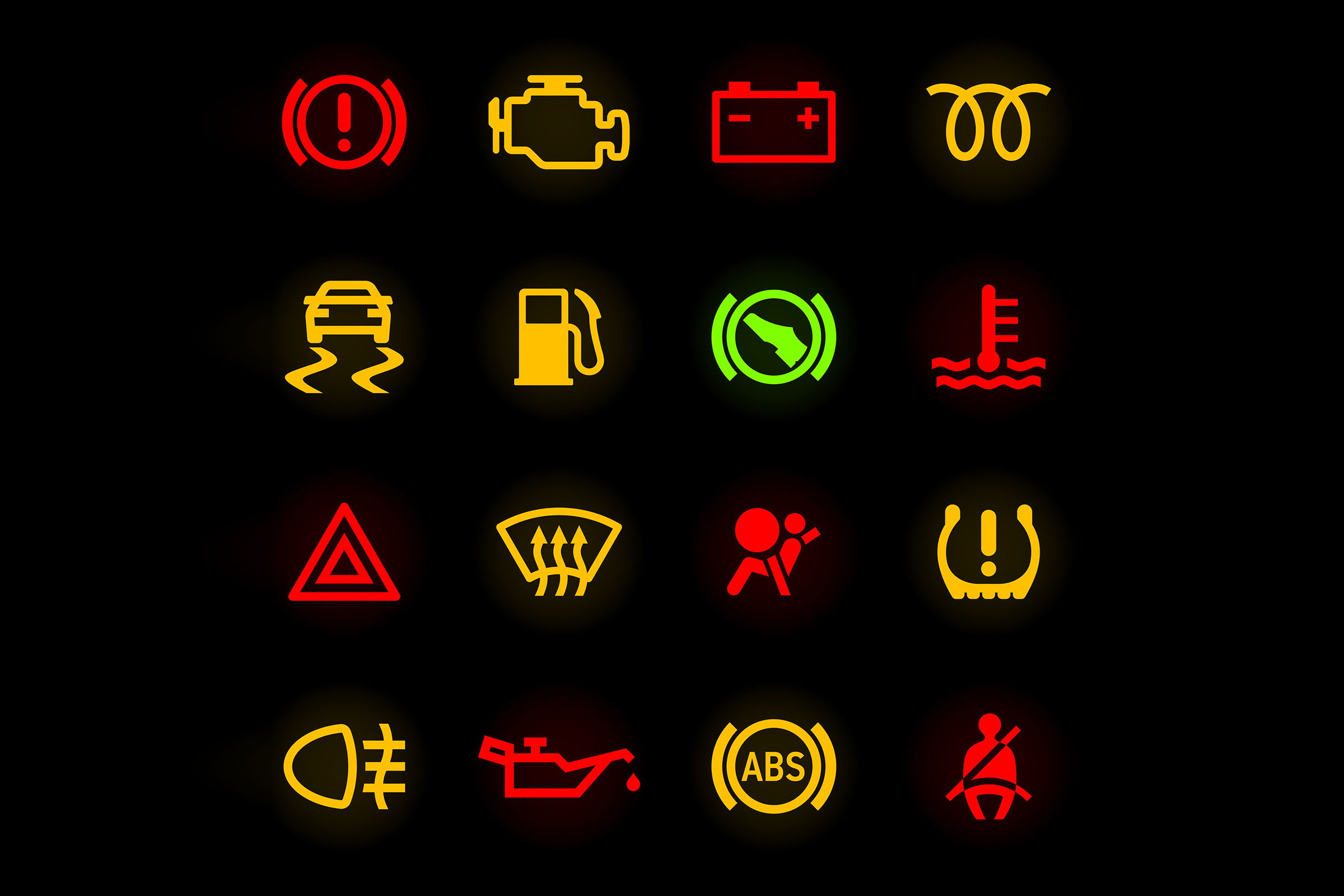 Car dashboard warning lights: the complete guide
Every new car comes with a warranty in the UK but what's covered depends on the manufacturer. Most warranties last for the first three years or 60,000 miles, whichever comes first. Most parts will be covered should anything go wrong, shielding you from the cost of any unexpected failures. However, it's worth noting that consumable items, such as the tyres, wiper blades, brakes and clutch - anything that will naturally and gradually wear out over time - aren't covered under a warranty and you'll have to foot the bill for all of these.
It's not just new cars that come with a warranty; many trade sellers and used car retailers also offer a warranty on second-hand cars, although legally they don't have to. That's why it's often an added incentive and commonly used as a way of reassuring the customer that the car is reliable and the seller is trustworthy. You can also take matters into your own hand by purchasing your own aftermarket warranty to cover you should anything go wrong. Our guide will explain the different types of warranty available, along with their benefits and pitfalls.
How long does a new car warranty last?
The duration and maximum mileage of a new-car warranty is chosen by the manufacturer. These terms can vary between brands and sometimes between individual models in a range. Typically, you should expect the cover to last for at least three years or 60,000 miles – whichever it reaches first. With an average annual mileage of 8,000 miles, most UK motorists will find the period of cover runs out before the maximum mileage is reached.
Some carmakers choose to provide a longer warranty period to their customers. This can be a way to attract buyers who appreciate the peace of mind of a longer policy, boosting the appeal of the car and confidence in the brand. Mitsubishi, Subaru, Toyota, Alfa Romeo, Hyundai and even Renault offer a five-year warranty on every new car they sell in the UK, but Hyundai's includes unlimited mileage. Three companies offer a very impressive seven-year warranty with varying mileage limits. An MG warranty runs out after 80,000 miles (if hit before the seven-year mark), while Kia covers its cars for 100,000 miles and SsangYong for an incredible 150,000 miles. In the event you decide to sell your car, many manufacturers allow the warranty to be transferred to the new owner too.
Extended car warranty
Where a car has a less generous warranty period, there's often the option of extending cover at the end of the original duration. The cost of this can vary between manufacturers and we'd suggest getting a quote from one of the many third-party warranty providers, too. However, it's worth checking the cover of any policy you consider – some third-party policies aren't as comprehensive as those provided by manufacturers, for example.
Warranty exclusions
As we mentioned above, a warranty won't cover tyres, windscreen wipers, brakes or clutches – these, along with several other things, are considered as consumable 'wear-and-tear' items. Although, in some cases, cover may be considered if they've worn out prematurely as a consequence of a mechanical fault.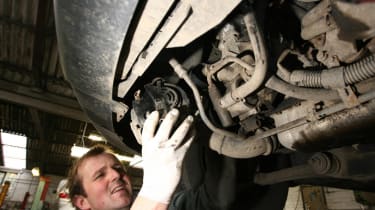 Used car warranty
Depending on the policy of the selling garage, used cars are sometimes sold with a warranty as part of the deal. A used-car warranty typically lasts for three, six or 12 months, with older cars often supplied with shorter policies. Cars sold by franchised dealers are often marketed under an 'approved used' scheme and are generally covered by a 12-month warranty.
Many policies provided with a used car sold at an independent garage will be sourced from a third-party company. It's very important that you check any warranty policy to confirm what will and what won't be covered under the terms of the policy – some are far more comprehensive than others. You don't have to buy a warranty, despite what some garages may suggest; you may decide to take the risk and do without the extra expense.
Many second-hand dealers, particularly those at the less expensive end of the market, sell cars with no warranty at all. However, the Consumer Rights Act states that you should expect any car to be of 'satisfactory quality', 'as described' and 'fit for purpose' at the time of sale. If any of these criteria aren't met, the dealer is under a legal obligation to rectify any faults at their cost. If repairs performed fail to rectify the fault reported, you're entitled to a refund. It should be noted that you're likely to find that having repair work performed under the Consumer Rights Act will be a lot easier within the first six months of your purchase being made. If you find a fault, report it to the supplying dealer as soon as possible.
You'll also need to factor in a car's age if you're considering invoking the Consumer Rights Act: an elderly secondhand car costing a few hundred pounds that develops a minor fault (like the glovebox latch sticking, for instance) will likely be deemed of 'satisfactory quality' by a dealer, given its value and age.
If you bought a car prior to October 2015, then you're covered by the Sale of Goods Act, which doesn't provide quite as much protection, although the three criteria above stipulated by the Consumer Rights Act still apply.
What does a car warranty cover?
Generally speaking, a new car warranty should cover all mechanical and electrical faults and also guarantee against the appearance of rust for a minimum of three years. Different brands' policies vary in some aspects, though: BMW provides a three-year/unlimited-mileage warranty on all its new cars, as well as 12 years' cover against rust (although corrosion caused by stone chips isn't covered). Fiat and Alfa Romeo, meanwhile, provide a three-year warranty, but while there's no mileage limit for the first two years, you're only covered in the third year as long as you haven't exceeded 100,000 miles.
Many hybrid, plug-in hybrid and electric cars may have a specific warranty for their battery pack, reassuring buyers that it'll last the life of the warranty cover without severe degradation. Some even stipulate that if the battery capacity drops below a certain point (70% of its new state, for example) within five years or so, it'll be either repaired or replaced.
Are there different kinds of warranty?
There are three types of car warranty: manufacturer policies, dealer policies and third-party cover. All new cars come with a manufacturer warranty, although you'll have to go through one of the brand's dealers if you need to make a claim on this.
If you're buying from a franchised dealer, any warranty is likely to be dealer-backed. Smaller dealers often use third-party companies for their warranties and some charge extra if you want to take out a policy. If this is the case, it's well worth reading through the paperwork carefully and getting a second quote elsewhere, as it may be possible to buy a more comprehensive warranty for less money.
Buying a third-party warranty
There are a number of companies that'll sell you a third-part (or 'aftermarket') warranty for cars up to about 12 years old – although, do note that older cars, vehicles that cost more to buy when new and cars with high mileage, tend to have higher premiums.
If you find a good aftermarket policy and are happy with the cost, you'll be reimbursed for any repairs needed for the duration of the warranty. Do bear in mind that third-party warranties tend to have more exclusions than manufacturer warranties; some only cover issues with the engine and gearbox, for example.
It's also likely you'll have to get a quote for any repairs, both to officially confirm the fault and to check that the cost of the work falls within the policy's limits. Make sure to contact the warranty company before getting any quotes, as if the problem isn't covered by the policy, you'll have to pay for the diagnostic work yourself.
While some aftermarket warranties are great, many leave a bit to be desired. Read the policy documents carefully so you're absolutely clear about what is and isn't covered. It's not unheard of for some companies to contest a claim and you'll want to be doubly sure of what you're entitled to.
Also note that many third-party policies place a limit on hourly labour rates, which can be as low as £50. If this is the case, you'll have to make up any shortfall yourself or find a cheaper garage. Other providers will only pay a portion of labour and parts costs depending on the age of the car: 80% for a four-year-old car, 60% for a five-year-old car, etc. In essence, read the terms and conditions of any aftermarket policy carefully. We've heard of drivers getting great cover and hassle-free repairs, while others haven't been so lucky.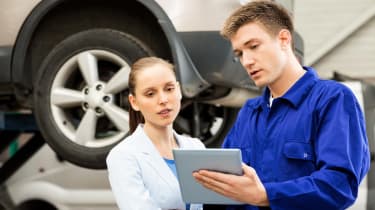 Vehicle warranty code of practice
When choosing an aftermarket warranty, it's worth checking if the provider is accredited by the Motor Industry Code of Practice for Vehicle Warranty Products by the Motor Ombudsman. Around 70% of the major providers are fully approved and follow guidelines on advertising their products honestly and giving appropriate advice, clear information on what's covered by the warranty before you sign, a 14-day cancellation 'cooling off' period and a simple, fair and prompt claims procedure.
How to make a warranty claim
Even though it shouldn't hurt you financially, making a warranty claim can be a hassle. Claiming against a manufacturer warranty on a new car should be fairly straightforward and won't cost you a penny, and many dealerships will also provide a courtesy car while yours is in for repairs.
If you need to make a warranty claim on a used car, this should be a similarly straightforward process if you bought from a franchised dealer. You might not receive the same level of service as you'd expect with a new car, but it should be a seamless affair and you may be given a courtesy car here as well.
Claiming against a third-party warranty can either be refreshingly simple or frustratingly involved, depending on the quality of the policy. Either way, you'll most likely have to get the work assessed and quoted for before any repairs are approved; this may add to the time and inconvenience associated with the process, as you'll potentially have to make two separate bookings with the garage if the claim takes a while to be agreed.
Assuming there are no issues with the work being carried out, some third-party warranty providers will require that you use an approved garage, which they will pay directly. Other policies allow you to use a garage of your choosing, but may require you to pay for the work yourself before reimbursing you. Do bear in mind that – as mentioned above – some policies put a cap on the amount they'll pay per hour for labour. This is an important area to check before you take out any policy.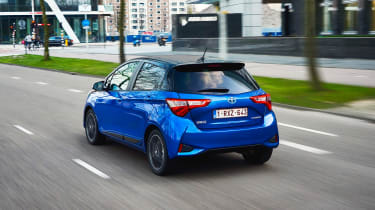 Anything else to know?
If you're thinking of picking up a bargain new car from overseas, be aware that manufacturers sometimes provide different warranties in different countries. Toyota, for example, provides a five-year warranty in England, but Irish customers must make do with three years' cover. On the subject of travel, rest assured that should your car go wrong while on holiday, warranties are valid within the EU – as long as you use an approved repairer.
If you've bought a new car, you have every right to expect the best possible service; this should be reflected in any warranty claims you may need to make. It's likely you'll face some disruption as the fault is being repaired, but many dealerships will collect your faulty car from your home and drop off a courtesy car at the same time, making the process as painless as possible. A warranty on a used car bought from a franchised dealer should be similarly hassle-free; many have their own workshop, meaning one less point of contact to deal with.
Third-party warranties can be excellent, but you'll probably be dealing with the company over the phone or email and this can be frustrating, particularly if a claim is disputed. If you're struggling to find an aftermarket warranty that provides a decent level of cover at a price you feel is reasonable, it can be easier and more cost-effective to simply set aside a certain amount of money each month in case things do go wrong.
There is one final point to bear in mind: whether you've bought a new or a used car, make sure to get it serviced in line with the recommended schedule. Manufacturers and warranty providers are within their rights to reject a claim if you haven't maintained the car to their stipulated standards. Also remember that warranties don't cover servicing or MOTs - you'll still have to pay for these when required.
Check out our guide to dashboard warning lights in the event of a fault or, for more information on the best cars to own, read the results of our 2021 Driver Power survey.
Car buying made simple...