Ford EcoBlue diesel engines explained
We cover everything you need to know about Ford EcoBlue engines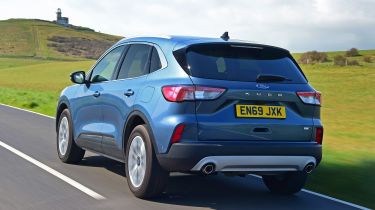 If you're considering buying a Ford Focus, Ford Kuga or Ford S-MAX, you'll have probably come across models that have 'EcoBlue' engines. EcoBlue is the name Ford gives to its modern diesel engines, which are more efficient and economical than previous versions. They replace the Duratorq TDCi engines.
Ford EcoBlue diesel engines are designed to meet the strict Euro 6 emissions regulations. These mean that compliant engines now produce less than half the nitrogen oxide emissions of an equivalent Euro 5 diesel. Nitrogen oxide is responsible for causing health problems in people who live in heavily polluted areas and it also damages local ecosystems. It is most commonly produced by diesel engines, which is why the UK government has legislated to discourage the purchase of diesel-powered cars in recent years.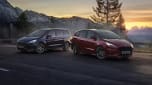 Hybrid Ford S-MAX and Galaxy MPVs now on sale
The lower nitrogen oxide output of modern diesel engines is partly down to the use of AdBlue. While it'll usually be topped up at a service, you might need to refill your car's AdBlue tank between services. Our AdBlue guide explains everything you need to know.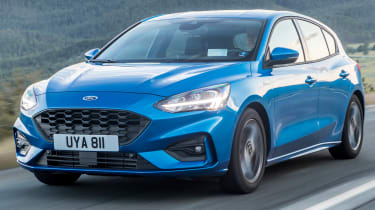 The engines' Euro 6 status means compliant vehicles are exempt from London's Ultra Low Emission Zone (ULEZ) but diesel cars certainly aren't the best choice for motorists who spend most of their time in and around town. Not only do petrol cars emit less nitrogen dioxide than diesel cars but due to the way diesel cars' exhaust systems work, repeated short journeys at low speeds are not good for them. In towns and cities, plug-in hybrid and electric cars are the best choice, as these can travel for reasonable distances without producing any local emissions at all.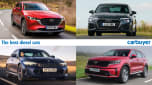 Top 10 best diesel cars 2023
Diesel sales are heavily decreasing but they will still prove the best option for some motorists, predominantly those who do very high mileages. You can still get the EcoBlue engines on many Ford models, including the Ford Mondeo, Ford Galaxy, Focus and Kuga. However, all of these models are now offered with electrified options. You used to be able to get the Ford Fiesta with a diesel engine but the mild-hybrid petrol engine is so efficient that a diesel was deemed unnecessary. The brand's commercial vehicles still predominantly use diesel engines, so the Ford Ranger and Ford Transit EcoBlue engines are still popular in these models.
Ford EcoBlue vs Ford EcoBoost
The names are similar but Ford 'EcoBlue' engines are diesel and 'EcoBoost' is used for turbocharged petrol engines. The diesels also have a turbocharger, which may be a little confusing, but the 'Blue' represents the AdBlue that you have to put in - it's not used with petrol engines. The diesel engines tend to cost more than the petrol engines, so we recommend the EcoBoost petrol engines to most Ford buyers. Check out our guide to petrol vs diesel for more information.
For Ford EcoBlue reviews, check out the latest on Ford models here.