VW Golf R vs Audi S3 vs BMW M135i: which should you buy?
These hot hatches are very well-matched on paper, but should you pick the Volkswagen, Audi or BMW?
The hot hatchback market has never been so varied as it is now. Whether you want 113bhp or 415bhp, there's a car to suit you. Petrol, diesel, plug-in hybrid and electric hot hatches are now available, while buyers may also be drawn to hot SUVs like the Hyundai Kona N or the Ford Puma ST.
But this trio, the Volkswagen Golf R, Audi S3 and BMW M135i, are a more traditional take on the rapid hot hatch recipe. Each has power and speed in abundance, a practical hatchback body style, interiors stuffed with technology and go-faster styling. All use powerful petrol engines, an automatic gearbox and four-wheel drive, but each one offers a different driving experience.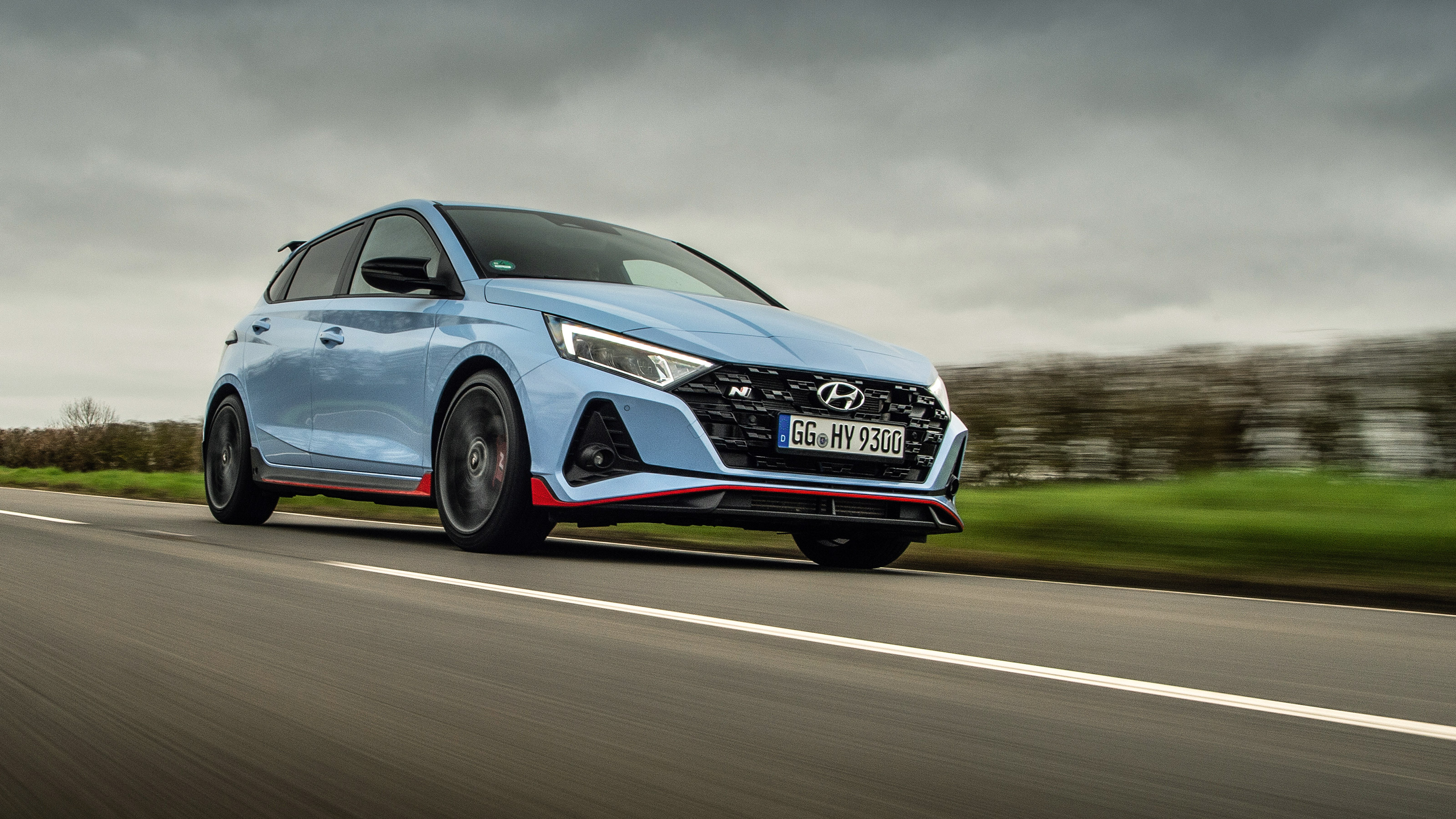 Top 10 best hot hatchbacks 2022
We've picked these three to compare, although if you're looking for a rapid hot hatch you may also want to check out models like the Mercedes-AMG A 35, Hyundai i30 N and Cupra Leon. The latter even comes with a plug-in hybrid option. In fact, hot hatches are so popular that the Volkswagen Golf, Audi A3 and BMW 1 Series all have at least two fast variants in their respective model line-ups.
Which is the fastest?
We cannot accuse these German brands of copying each other's homework, but the formula of these hot hatches is strikingly similar. There are differences: the Golf R's 316bhp power output is 10bhp up on the S3 and 14bhp more than the M135i, while the BMW gets an eight-speed gearbox compared to the seven-speed unit fitted in the VW and Audi - which both share mechanical hardware.
As such, all three can get from 0-62mph in under five seconds. The Golf R gets the bragging rights; its 4.7-second time is a tenth quicker than the S3 and M135i can manage, not that you'll notice that in day-to-day driving. Top speed is limited to 155mph on each model. The Mercedes-AMG A 45 and Audi RS 3 are the fastest hot hatchbacks on sale, but cost considerably more and these three cars aren't too far behind.
Which is the most exciting?
While the numbers are all well and good, a hot hatchback should excite its driver. That's why we let the Honda Civic Type R off for its firm ride and clunky infotainment system. The Golf R is perhaps the most engaging car here, with the S3 not far behind. Neither offer much steering feel, but both have well-weighted steering that gives you confidence to drive fast. VW and Audi's four-wheel-drive system is also very impressive.
Many Golf R buyers are likely to add the optional Performance Pack and the adaptive suspension setup; this adds a drift mode setting and a higher top speed, while also giving it a sportier styling makeover to set it apart from a regular Golf R-Line.
The BMW M135i, though, is curiously short on excitement. It's very fast, but leaves you feeling slightly detached from the action while driving. It's especially disappointing given how enticing the old BMW M135i and M140i models were, as their rear-wheel drive chassis was a unique selling point. The new M135i now has four-wheel drive and is arguably worse off for it. The old cars also had a much better-sounding 3.0-litre six-cylinder engine when compared to the new 2.0-litre four-cylinder. Check out the slightly less powerful BMW 128ti; it's front-wheel drive but we find it more engaging to drive. 
Which has the best interior?
So you wouldn't buy the M135i for its driving experience, but it does have a premium interior. The materials used are all first-rate, and every control is in the best position for the driver. We'd argue that the Mercedes-AMG A 35 and Audi S3 have more eye-catching interiors, and both of those use great materials too.
Both the M135i and S3 get a headstart because the interiors of the standard BMW 1 Series and Audi A3 are so good. The Golf R isn't quite as good inside; the sporty touches are welcome but the infotainment system and touch-sensitive buttons are difficult to operate, leaving a lot to be desired. Volkswagen's drive to make the Golf more modern-feeling has just made it worse to use, and it looks especially lacking when compared to the S3's cabin. It's a little surprising that the Golf R misses out on heated seats and a reversing camera, too.
Which is the most practical?
Hot hatches need to be able to do boring things like tip runs and weekly shopping trips, so practicality still matters. The M135i is most practical on paper, with a 380-litre boot space. The Golf R is an unnoticeable six litres down on the BMW, while the S3 offers 325 litres. That's a little odd considering the standard A3 has a 380-litre boot, and it means that the S3's boot will be a tighter squeeze than its closest rivals.
The Golf R is also available as an estate, while the S3 comes as a hatchback or saloon - the latter gets a slightly bigger boot but a smaller boot opening. If practicality is of particular importance, the three cars mentioned here have also spawned SUV versions - the same powertrains are fitted in the Volkswagen T-Roc R, Audi SQ2 and BMW X2 M35i respectively.
Which should you buy?
This question depends on what you value most from your hot hatchback. The Audi S3 perhaps has the best interior, while the Golf R is better to drive and can be made more exciting with options - although a few too many luxuries are extra cost options. Overall, we'd pick the Golf R over the S3, but you should test-drive both (and perhaps the Cupra Leon) before making your choice.
Need something sporty that's a little bigger? Check out our guide to the best four-door sports cars.