Should you buy a Mercedes?
If you're in the market for a premium German car, choosing between the top contenders can be tough. We explain what Mercedes is about
Mercedes
Slogan: The Best or Nothing
While Audi and BMW have long and illustrious histories, Mercedes (or Mercedes-Benz, if we're being formal) can go one stage further, arguably laying claim to the invention of the petrol-powered car way back in 1886. If Audi can be said to prioritise technology and subtle design, and BMW focuses predominantly on developing driver-focused models, Mercedes has a long-held reputation for building luxurious cars. While they're not considered to be as subtle as Audis or as thrilling as BMWs, Mercedes' cars hold a certain cachet some feel the competition can't match.
Naming strategy:
Mercedes' hugely diverse line-up doesn't make choosing a model easy (BMW's naming strategy is simple in comparison) so hold on to your hats.
The Mercedes range starts with the A-Class hatchback, before moving up through the B-Class MPV, the C-Class saloon and Estate, the E-Class saloon and Estate and on to the flagship Mercedes S-Class executive saloon. Sitting above all this is the hugely opulent, and eye-wateringly expensive, Mercedes-Maybach saloon, which is based on the S-Class and aims to challenge the likes of Rolls Royce and Bentley.
Running roughly parallel to that core crop of cars are Mercedes' SUV models. These can be identified by the 'GL' moniker and include the small(ish) GLA-Class, the mid-size GLB-Class and GLC-Class and the larger GLE-Class. Top of the SUV tree is an even larger seven-seat model known as the GLS-Class, as well as the rare (and expensive) G-Class – an enthusiast's 4x4 that's been in production since 1979 and is a bit like a posh (and more powerful) Land Rover Defender.
In addition to these traditional SUVs, the GLC-Class Coupe and the GLE-Class Coupe are medium and large coupe-SUVs that aim to blend practicality with sleek looks. Further bodystyle blends can be found in a pair of stylish four-door coupe-inspired saloons known as the CLA-Class and CLS-Class.
There's also a luxurious people carrier known as the V-Class that looks like a van from the outside but feels like a limousine inside. Mercedes badges all its electric cars EQ.
As for its electric cars, Mercedes badges all of these models as 'EQ' (EQA, EQB, EQE and EQS etc.)
Mercedes absorbed a tuning company called AMG in the 1990s, and today performance Mercedes are known as Mercedes-AMG models. The high-performance C-Class saloon, for example, is known as the AMG C63. There's also a standalone performance car called the Mercedes-AMG GT, which rivals the Porsche 911. This is soon to be replaced by the upcoming Mercedes SL. You can also now buy a four-door coupe version of the GT called, imaginatively, the Mercedes-AMG GT 4-Door Coupe. Yet despite its name, it's actually based on an E-Class saloon.
Trim Levels:
Broadly speaking, SE is Mercedes' cheapest trim, Sport is its mid-range offering, and AMG Line tops the range. Just like with Audi, Edition 1 models are typically offered for the first year of production and feature exclusive styling details and a lengthy list of standard equipment. If you see a BlueEFFICIENCY badge on a Mercedes, then the car features tweaks to improve economy and emissions, although these days almost all mainstream models feature this badge and these tweaks. 
Partnership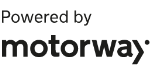 Need to sell your car?
Find your best offer from over 5,000+ dealers. It's that easy.
Despite this vast range, you should generally look out for the following features when you're test-driving a Mercedes:
A cosseting driving experience: as long as you avoid larger alloy wheels and stiff sports suspension, a Mercedes should offer you a degree of comfort that Audi and BMW arguably cannot match. Driving a Mercedes is, above all, a relaxing experience. All the dashboard controls tend to work with minimal fuss, while Mercedes' seats are known to accommodate a vast array of body shapes and sizes thanks to the amount of adjustability they offer. Mercedes also tends to feature creature comforts that are very intuitive to use and easy to get used to. The 'Hold' function that comes with many automatic Mercedes is a case in point: when you're waiting in traffic, a sharp prod of the brake pedal brings up the word 'Hold' on the dashboard, and keeps the car stationary as you relax with your feet off the pedals. A small detail, maybe, but one some owners are said to miss if they switch brands.
A sumptuous interior: much like their exterior design, Mercedes' interiors aren't held to be as subtle as Audi's, but they're certainly luxurious. Soft leather, elegant switches and excellent stereos combine with a host of other neat touches (such as a dedicated stalk for cruise control that's more intuitive than many other systems) to make travelling in a Mercedes a special experience, particularly on more expensive models. While Mercedes' interiors are unquestionably sumptuous, with some models the 'MBUX' infotainment screen perches on top of the dashboard in a manner you may consider ungainly.
Pioneering safety systems: many buyers think of Volvo when it comes to safety, but Mercedes has been at the cutting edge of protecting occupants for some time now. Safety systems including airbags and anti-lock brakes (although BMW would take exception to this because, in effect, Mercedes broke an agreement that both brands would launch the jointly funded system at the same time) were first introduced to European drivers by the flagship S-Class saloon, a car that has long been at the forefront of driver safety aids (don't mention the Sixties Jensen FF, which had mechanical anti-lock brakes); the current S-Class offers advanced protective equipment including rear seatbelt airbags and a night-vision camera, for example. Mercedes was also instrumental in developing crumple zones and occupant 'safety cells' way back in the 1950s.
Anything else I need to know?
Mercedes finished the highest of the three premium German brand's in our 2021 Driver Power customer satisfaction survey, finishing in 13th place out of 29 manufacturers. Be aware if you see the word 'Artico' mentioned in the literature, this means the seat leather is synthetic, rather than authentic, although this could be seen as a positive for environmentally aware buyers. Mercedes offers the same three-year/unlimited-mileage warranty as BMW, which is better than Audi's three-year/60,000-miles warranty if you plan to be driving a lot.
Cheapest route into Mercedes ownership: the Mercedes A-Class hatchback starts at around £30,000. Despite its smaller size, the A-Class looks great and features one of the very best interiors in its class in terms of both style and quality. The smallest Mercedes also boasts much of the technology found in the brand's more expensive models. This makes the A-Class feel like a proper part of the Mercedes brand, rather than a superficial entry-point.
Mercedes electric cars: As mentioned above, Mercedes EVs are distinguished by their 'EQ' designation. The SUV range kicks off with the EQA, followed by the EQB and EQC, which are similar in size to the conventional GLA, GLB and GLC models. However, the range then continues to the EQE and EQS saloons, which are, in essence, electric equivalents of the E-Class and S-Class. There is also an electric version of the V-Class people-carrier, called the EQV.
Most exclusive models: Mercedes-Maybach S-Class and GLS. The Maybach name became a Mercedes sub-brand in 2015, and offers exclusive versions of its flagship models. Only the S-Class limousine and the GLS SUV are available in Maybach guise, with each featuring swathes of sumptuous interior materials, opulent luxury features such as champagne fridges and even more extravagant price tags.
The one you'll probably buy: the Mercedes GLA. Essentially a taller version of the A-Class hatchback, the GLA is the smallest SUV offered by the brand. Despite its entry-level status, it offers an impressive level of technology alongside a classy and well-built interior. It's also good to drive, affordable to run, and the plug-in hybrid 250e manages around 30 miles of pure-electric range. While its smaller size and sloping roofline mean that boot space suffers slightly, it still offers decent practicality when compared to rivals.
Check out our guides to the best small luxury cars and our best new car deals of the week.