Car scams: buying new and used cars
Car scams are rare, but taking car buying precautions can help you avoid unscrupulous practices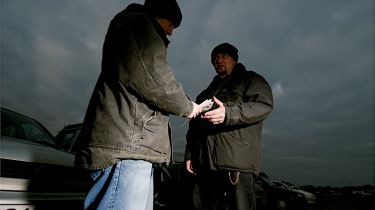 Car buyers in the UK are fortunate to have a certain amount of protection against scammers and dishonest vendors, but this doesn't mean you can afford not to be vigilant. Before the Office of Fair Trading closed in 2014, it reported that car-buying scams were responsible for an estimated £3 million of lost funds every year.
Avoid car scams by following these tips:
Background and mechanical checks
Whether you're planning to buy a used car from the driveway of a private seller, or an approved used car from a franchised 'main dealer', it's vital that the car's history checks out. An inexpensive history check from an organisation like HPI, the AA or RAC will warn you if the car has ever been reported stolen or written off, or if it's subject to outstanding finance.
It's common that a dealership will perform its own checks on any car it sells, but it can still be prudent to double-check the information reported. You should also familiarise yourself with our used car buying checklist before heading to the forecourt.
As cars grow increasingly complex, a full mechanical condition report is essential, especially if you're planning to buy an older car. This should help to expose hidden flaws that a temptingly priced used car might conceal and can prevent you buying a car that'll soon need costly repairs. While this can cost over £100, that investment could pay for itself several times over.
Naturally, the seller will need to agree to any inspection taking place, and refusal could be a pointer towards the car being known to have serious defects.
Do your homework
It's vital that you do a bit of research before you go car shopping. If you know what model of car you're looking for, learn what features it comes with. There are occasions when a car isn't quite as described – sometimes a car can visually resemble a higher model in the range and is then found to lack certain features when closely inspected. The ease with which wheels, for instance, can be swapped between cars, make this a growing issue.
Be aware of any updates that were rolled out when the car you're looking at was built. It would be a shame to miss out on improvements that were made just after a car that you buy was built. Sometimes cars built after a certain date were given new features and refinements that slightly earlier models lack.
It can be well worth joining an internet forum that specialises on the car you're looking at. It can be very difficult to determine the exact specification of a car unless you have its chassis number, but there are many online experts out there who can dispense advice on what to look for.
Know the total cost of the car
You should never buy a car unless you know that you're not paying over the odds for no good reason. Browse widely online and establish the market value of any car you're buying. If a car appears to be priced higher than similar vehicles, there's no harm in asking why.
Partnership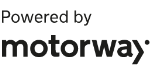 Need to sell your car?
Find your best offer from over 5,000+ dealers. It's that easy.
This is especially the case if you're buying a car on finance. Although a monthly figure you're quoted may look attractive, pay attention to the full terms and conditions and total cost of the finance package; many require a large final payment to buy the car outright.
Be sure that all costs of any agreement you enter into are declared up front. If the dealer or its finance provider isn't widely known, do some research to check that you're getting a good deal. Don't agree on the first deal you're offered, unless you're truly happy with the costs.
It's worth finding out which finance provider the dealership used. You'll be able to look for online reviews and often be able to compare finance examples with those from more widely-known companies. If you have any doubts as to a finance company's credibility, buy elsewhere.
Remember – there's no shortage of well known organisations you can borrow money from. Many have online calculators you can use to determine how much you can safely spend without exceeding a monthly payment you're comfortable with, and which will disclose details like total costs and any additional fees. If the dealership can't compete with quotes you've received elsewhere, it may still be worth buying the car for cash using finance arranged by yourself.
Try to negotiate a discount
While some brand-new models or highly sought-after cars command their full price, there's often room to negotiate a discount or perks that get you a better deal. Also be aware that dealerships will often try to 'up-sell' you extras like paint protection and upholstery stain-guard finishes. If you're quoted more than a couple of hundred pounds for this, don't take this at face value, as you can probably find the same service at a much lower cost elsewhere.
Car scams online
More and more motorists are buying cars online. The golden rule to stay safe is to ensure you use a reputable organisation who have a good track record. Search online for reviews written by previous customers to see how they fare.
There are many successful and reputable businesses that sell cars online, including our sister website BuyaCar. You should always seek a online seller who has a website, landline telephone number, registered premises and a professional e-mail address.
Unscrupulous private sellers have been known to advertise cars that don't exist. If you're buying privately, you must ensure you see the car before you buy it and ensure the details outlined on the V5C 'logbook' match the seller's own details. This is proof they own the car.
Tesla Cybertruck finally delivered: specs, prices and UK availability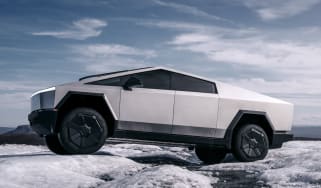 Tesla Cybertruck finally delivered: specs, prices and UK availability
Engine management light: top 5 causes of amber engine warning light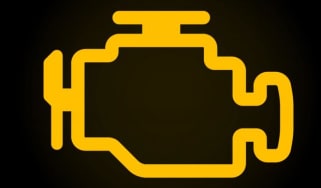 Engine management light: top 5 causes of amber engine warning light
Best new car deals 2023: this week's top car offers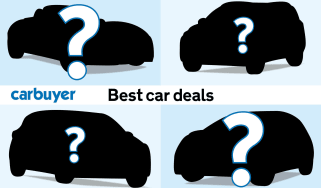 Best new car deals 2023: this week's top car offers