Fiat 500 review
"The Fiat 500 has been reborn with electric power. It's an even better city car but the price has gone up considerably"
Pros
Cheap to run
199-mile range
Desirable
Cons
Small boot
Expensive to buy
Very light steering
The third-generation Fiat 500 city car has arrived, more than half a century and six million sales after Italy's favourite small car first launched. It marks a historic turning point, too – this 500 is all-electric, which should be no surprise given the Fiat's trendsetting past. It's importance for the brand's future can't be overstated.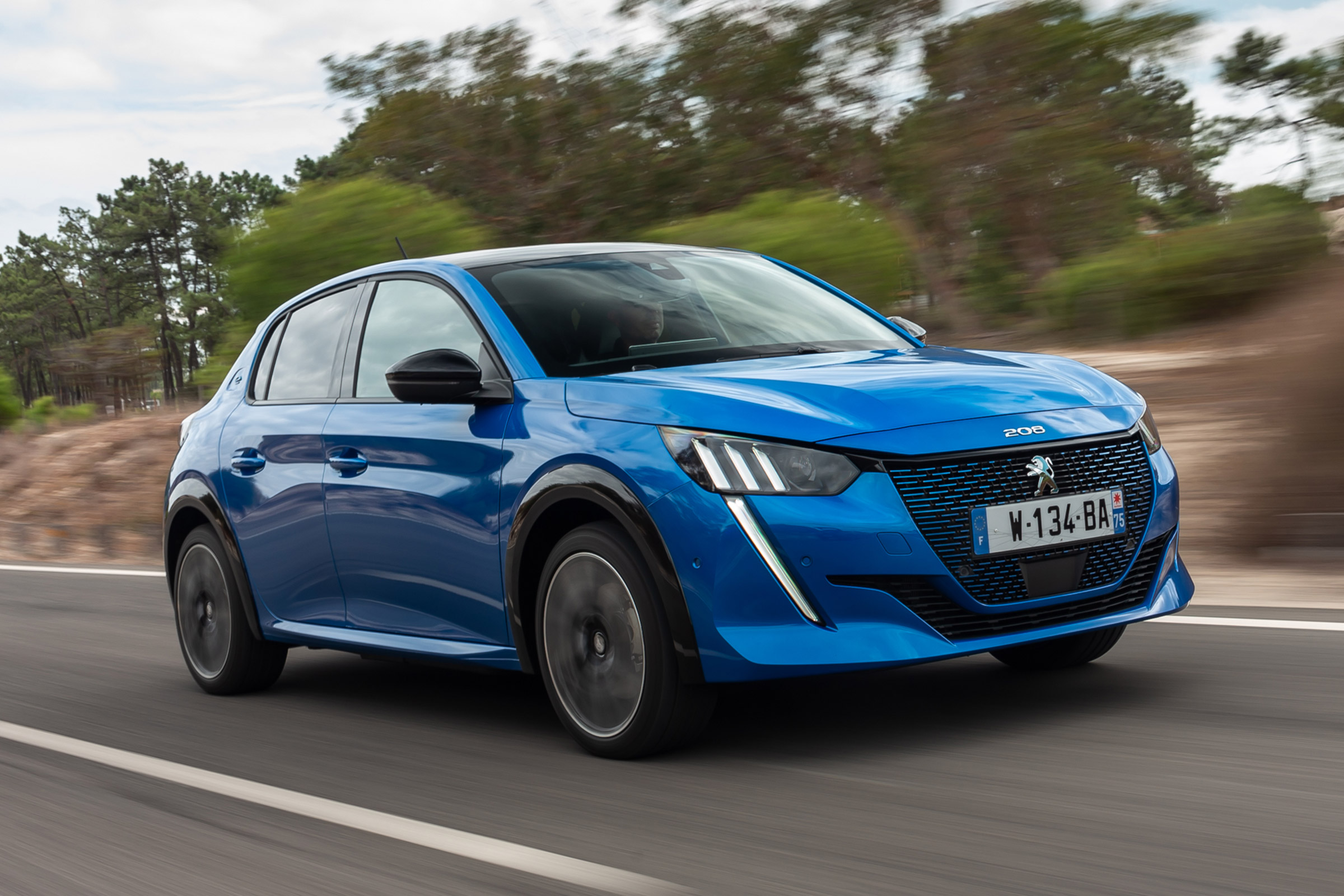 Top 10 best small electric cars 2022
For the time being, Fiat will also continue to sell the 'old' mild-hybrid petrol 500 for those who want a cheaper-to-buy small car, but the 'new' 500 will come with two zero-emissions powertrains.
Trim levels include the range-topping La Prima, costing around £29,500, including the government Plug-in Car Grant (PiCG), and a home wallbox charger. That's a lot for a Fiat 500, and puts the car close on price to the upmarket MINI Electric and Honda e, and it will also have to beat the Renault ZOE, Peugeot e-208 and Vauxhall Corsa-e.
A cheaper, entry-level Action version has a smaller battery, but an enticing starting price of around £24,000, making it one of the most affordable electric cars on sale. For more kit, buyers can step up to the special (RED) or Icon trims which gets the more powerful electric motor and larger battery. Available as a hatchback or with a retractable fabric roof, the 500 is also the UK's first electric convertible with four seats, but the soft top does increase its price by around £2,500. 
More reviews
Car trim reviews
In-depth reviews
Used car reviews
Like other electric cars, if you can stomach the relatively high price for a city car – or more likely find an affordable finance deal – the running costs start to pay dividends immediately. VED (road tax) is free, company car drivers will face small bills and recharging the battery at home costs less than £10 a pop. The range-topping 500's 42kWh battery also gives it an edge over the MINI and Honda, with a range of up to 199 miles – just over 50 more than those rivals. The Renault ZOE can go even farther, with a range of almost 250 miles, but most versions are also more expensive than the Fiat. If you stick to urban journeys in the Fiat though, the brand claims it can manage a range of up to 285 miles on a charge. 
With 117bhp and instant pulling power, the 500 feels effortlessly quick around town, getting up to speed in next to no time. It also has a sharp turning circle and its suspension can cope with most potholes, making it an ideal urban runaround. Its range and up to 85kW fast charging should also make occasional longer trips relatively straightforward.
The less expensive 500 Action gets a 23.9kWh battery and a 92bhp motor. Its official range is 118 miles, increasing to around 150 miles if you stay at city speeds. Acceleration from 0-62mph takes 9.5 seconds – half-a-second slower than the more expensive version.
Fiat has been careful to preserve the 500's unmistakable design, despite the car growing in every direction. Most impressively, the addition of a large battery pack hasn't made the cute Fiat look too tall – it's gained only 26mm in height. Meanwhile, features such as split LED headlights lend a modern look. The 500 no longer needs a front grille thanks to its electric powertrain, and this is also reminiscent of early 500s, which had the engine mounted in the rear.
Clean lines extend to the interior, where there's now less clutter and a wider fascia. The infotainment system is far more powerful, thanks to the arrival of U Connect 5, with a digital instrument display and high-definition 10.25-inch touchscreen. Occupants will enjoy more space and there's a better driving position, but the boot remains compact at 185 litres.
Safety also takes a leap forward, thanks to new sensors that will offer the latest autonomous emergency braking, lane keeping and blind-spot monitoring to help avoid collisions. The electric Fiat 500 has been awarded a four-star Euro NCAP rating, which is a reasonable score for a car of this size; in the same group of tests, the Renault ZOE got rescored to zero stars. Top-spec La Prima versions of the 500 add a 360-degree view and blind-spot monitoring.
A successful switch to electric power shows the Fiat 500 will be around for some time yet. In top trim it has an impressive range and it's one of the best value electric cars on sale. Overall, the electric 500 is a very good city car.