New cars 2018: a complete guide
Whether you're in the market for a new family car, SUV, sports car or EV, 2018 is set to be a bumper year for new models
Page 1 - Alfa Romeo, Aston Martin, Audi, Bentley, BMW, Citroen
Page 2 - Dacia, DS, Ford, Hyundai, Infiniti, Jaguar, Jeep, Kia, Lamborghini, Land Rover, Lexus, Mercedes, Mitsubishi
Page 3 - Nissan, Peugeot, Rolls-Royce, SEAT, Skoda, Tesla, TVR, Volvo, Vauxhall, Volkswagen
Nissan Leaf
The Nissan Leaf is one of the best-selling electric cars of all time and the 2018 model hopes to build on its success. The evolution and increased acceptance of battery-powered cars means Nissan has been more daring with the new Leaf's looks, and it's an antidote for those who feel replacement models always look like their predecessors these days. The next-gen Leaf will also features an 'e-Pedal', which Nissan claims will allow you to drive with only the accelerator, as taking your foot off this will slow the car to a complete stop, charging the batteries as it does so. If that sounds unnerving, rest assured you'll be able to switch the system off if you don't like it – a conventional brake pedal will also be fitted.
Nissan Juke
The designers behind the 2018 Nissan Juke have a tough time on their hands, as such a distinctive car must stay true to its character while at the same time being modern and different enough to mark it out as a new model. The Gripz concept seen here gives some indication of where the next-generation Juke is heading, but with Nissan still selling 100,000 examples of the current car a year, a more conservative approach is likely. We also understand Nissan has engineered the new Juke to accommodate petrol-electric hybrid technology.
Peugeot 508
The 2018 Peugeot 508 – seen here in our exclusive image – will transform from saloon car also-ran into a sleek, upmarket rival for models like the Volkswagen Arteon and BMW 3 Series. Like so many other cars of this type, power will come from petrol and diesel engines and a hybrid, but the latter may be tuned for performance and enable the 508 to send power to all four wheels. Peugeot will also turn the dial when it comes to interior quality – as we've seen in the Peugeot 3008 SUV – and the firm's clever i-Cockpit instrument screen will be fitted as standard.
Porsche Macan
Prospective Porsche Macan buyers have faced long waiting lists to get their hands on one, so it's no surprise its mid-life facelift is fairly subtle. The changes will largely echo the revisions to the third-generation Porsche Cayenne, with new exterior lighting the most striking change. It's also possible the Macan could receive a power boost, helping it stand its ground against the Audi RS Q5 when it arrives.
Renault Alaskan
Renault's first-ever pickup truck, the Alaskan is based on the Nissan Navara. Under the bonnet will be a 2.3-litre diesel engine, tuned to produce 158bhp, and Renault will also offer a twin-turbo option, which sees that figure increase to 187bhp. Despite its shared heritage, the Alaskan will get its own distinctive Renault-sourced interior, and we expect it to start at around £23,000 when it goes on sale.
Renault Megane RS
Hot-hatchback devotees will be keen to hear what the Renault Megane RS is like, as its forefathers offered a raw and uncompromising take on this evergreen class of car. The latest Megane is far more mature, comfortable and refined than its predecessors, but the Renault's RS division is known to be adept at working its magic, so we have high hopes. The engine has shrunk to 1.8 litres, but a turbocharger ensures power will reach still reach 276bhp. This is some way behind models like the Honda Civic Type R, but just as before, Renaultsport has concentrated on handling instead of outright speed. A four-wheel-steering system called 4CONTROL should take this to the next level.
Rolls-Royce Cullinan
If the Bentley Bentayga is a bit, well, cheap for your tastes, then don't worry because Rolls-Royce's first-ever SUV may fit the bill. The huge Cullinan will make a statement like no other. Its chassis will underpin the next Rolls-Royce Phantom saloon, so a cosseting, serene drive is guaranteed, which should make it an authentic Rolls. It's rather fitting that the money-no-object Cullinan is named after the world's largest rough diamond.
SEAT Arona
Following on from the hugely capable Ateca SUV, the SEAT Arona is a smaller SUV crossover that's based on the Ibiza supermini. Despite similar looks at the front end, the Arona has its own distinct identity, partly thanks to the floating roof and the letter 'X' engraved on the pillar between that and the car's body. VW Group's familiar 1.0-litre and its new 1.5-litre 'Evo' turbocharged petrol engines will be offered, alongside a 1.6-litre diesel.
SEAT Ateca Cupra
The SEAT Ateca has been a smash hit for the Spanish brand, despite being its first SUV. So it stands to reason that more versions will join the line-up, and that'll even include a high-performance Ateca Cupra model. This is expected to use the same 2.0-litre TSI petrol engine as the Leon Cupra, with around 300bhp on tap. Unlike the Leon hot hatch, it's also likely the Ateca would benefit from SEAT's 4DRIVE four-wheel-drive system for extra grip.
SEAT large SUV
SEAT will replace the aging Alhambra MPV with an all-new seven-seat SUV. It'll share parts with the Skoda Kodiaq and Volkswagen Tiguan Allspace, so a decent amount of interior room and a wide range of engines are virtually guaranteed. SEAT will offer it with the choice of front or four-wheel drive, and there could be a more rugged X-Perience model, too. While early reports suggested it would be called the Formentor, a competition to name this new large SUV has shortlisted the names Abrera, Alboran, Aran, Aranda, Avila, Donosti, Tarifa, Tarraco and Teide.
SEAT Leon Cupra R
The SEAT Leon Cupra R badge is being rekindled in 2018, but just 799 examples are expected to be sold to lucky customers. Power will be boosted to 306bhp with a manual gearbox, while the DSG automatic is limited to 300bhp. The chassis has also been gone over and fitted with adaptive dampers, large Brembo brakes and a sports exhaust. It'll stand out from the rest of the range, thanks to a bodykit with more aggressive vents and spoilers, along with copper-tinted trim.
Subaru Impreza
Subaru's most widely recognised car, the Impreza is known for offering excellent value for money, together with robust mechanicals and decent practicality. Fast STI and WRX versions have stolen the headlines in the past, but Subaru has been making strong inroads into safety recently and the latest Impreza will come as standard with the company's 'EyeSight' suite of protective technology. It'll also come with four-wheel drive as standard and shuns diesel in favour of 1.6 and 2.0-litre boxer petrol engines.
Suzuki Swift Sport
A car almost guaranteed to put a smile on your face, the previous Suzuki Swift Sport offered a no-nonsense approach to the small hot hatchback format, with an analogue driving experience and a naturally aspirated (non-turbocharged) 1.6-litre petrol engine. That last item will change for the Swift Sport's latest iteration, as Suzuki is understood to be fitting the 2018 model with a turbocharged 1.4-litre engine. Given the standard Swift's entertaining nature, however, we see no reason to expect the new Sport's driving experience to be anything other than exciting.
Tesla pickup
Its current models major on performance and cutting-edge technology, but that's not stopping Tesla boss Elon Musk targeting that most American of vehicles, the Ford F-150 pickup. Indeed, he plans to build trucks and autonomous buses, too. It'll likely be based on the Tesla Model X, offer remarkable performance but still over 200 miles' electric range and payload capacity to match the Nissan Navara.
Toyota Land Cruiser
It's one of the most traditional cars on sale, but the Toyota Land Cruiser will get a raft of updates in 2018. The high-set headlights and redesigned grille have been designed to improve its wading potential, while 60mm has been added to its length. The dashboard has been updated, with an eight-inch touchscreen, along with new instrument gauges and a more upmarket steering wheel. Safety will be better too, thanks to Toyota's Safety Sense suite of technology, including adaptive cruise control, lane keeping assist, auto dipping headlights and autonomous emergency braking with pedestrian detection. The 2.8-litre diesel is the same though, lagging somewhat behind the Land Rover Discovery for efficiency.
TVR Griffith
The resurrection of the TVR brand is long overdue for fans of the firm's loud, fast and beautiful sports cars. It has established a factory in Ebbw Vale, Wales, and is understood to be starting production soon. Reviving the iconic Griffith badge, the "British muscle car" will weigh significantly less than a Porsche 911, yet its Cosworth V8 produces 500bhp. This is said to be good for sub-four-second 0-60mph acceleration and a top speed in excess of 200mph. Launch Edition versions of the cars are all sold, with buyers placing a £5,000 deposit, while the regular version won't be on sale until 2018.
Vauxhall Corsa
A perennial fixture on the UK best-sellers list, the 2018 Vauxhall Corsa – seen here in our exclusive image – is expected to build on the strengths of the accomplished Astra when it launches in mid-to-late 2018. And while the Corsa will sit on the same mechanical backbone as the next-generation Peugeot 208, this was decided before PSA (which owns Peugeot and Citroen) agreed to buy Vauxhall.
Volkswagen Golf Sportsvan
The Golf Sportsvan (formerly known as the Golf SV) is a family-friendly version of the popular hatch, placed just below its MPV and SUV range. It hasn't sold in vast numbers, but VW is still giving it a makeover, so expect all the new features from the facelifted Golf to make an appearance. They'll include a subtly tweaked design, updated infotainment systems and improved safety features, along with a new 1.5-litre petrol engine.
VW Polo SUV (T-Cross)
The popularity of small SUVs is set to continue next year as manufacturers race to get in on the action. Accordingly, Volkswagen is preparing to launch its Polo-based SUV (seen here in our exclusive image) next year – it's most likely to be called the T-Cross and will follow on from the success of its recently introduced sibling, the medium-sized T-Roc. It'll square up against the Nissan Juke, Renault Captur and Peugeot 2008 when it goes on sale, as well as the SEAT Arona with which it'll share much of its mechanicals.
Volkswagen Touareg
Volkswagen has high hopes for the next generation of its large Touareg SUV, seen here in our exclusive image. It's understood VW will move the Touareg further up the SUV ladder, promising serious luxury, impressive autonomous technology and a petrol-electric hybrid setup. Those aspirations are likely to push its price up – we understand plush models could top £70,000 – but as the next-gen Touareg is understood to share its mechanical components with the six-figure Bentley Bentayga, some may find such a cost justifiable.
Volkswagen up! GTI
The Volkswagen up! GTI is being billed as the spiritual successor to the Golf GTI of 1975. With a sub-tonne weight, a 0-62mph time of 8.8 seconds and a top speed of 122mph, the up! GTI certainly comes close to its ancestor in terms of raw figures, while Volkswagen promises "agility akin to that of a go-kart." Power comes from a thrummy 113bhp 1.0-litre three-cylinder turbocharged engine, which should help keep engagement up and insurance bills down.
Volvo S60/V60
Despite plenty of new car launches over the last few years, Volvo isn't resting on its laurels. The new Volvo S60 saloon and Volvo V60 estate will complete the rejuvenation of the '60-series' kicked off by the new Volvo XC60. The S60 and V60 are expected to have a more muscular look compared to the S90 and V90, but the excellent tablet-style touchscreen from the 90-series cars will filter down. They'll share engines, too, although a smaller three-cylinder could feature in the 60 cars at some point.
Volvo S40/V40
The Volvo S40 will return to the UK as a more stylish saloon, competing with the Audi A3 Saloon and Mercedes CLA, while its V40 counterpart will enter the premium hatchback market to replace the existing model. The cars will be closely related to the XC40 SUV, and its likely that they will use a range of new 1.5-litre three-cylinder engines in different power outputs up to around 200bhp, alongside a four-cylinder diesel – likely to be a modified version of the excellent DRIVe engine found in today's V40.
Page 1 - Alfa Romeo, Aston Martin, Audi, Bentley, BMW, Citroen
Page 2 - Dacia, DS, Ford, Hyundai, Infiniti, Jaguar, Jeep, Kia, Lamborghini, Land Rover, Lexus, Mercedes, Mitsubishi
Page 3 - Nissan, Peugeot, Rolls-Royce, SEAT, Skoda, Tesla, TVR, Volvo, Vauxhall, Volkswagen
Best new car deals 2022: this week's top car offers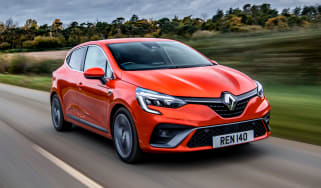 Best new car deals 2022: this week's top car offers
BMW X3 vs Mazda CX-60 vs Volvo XC60 – which should you buy?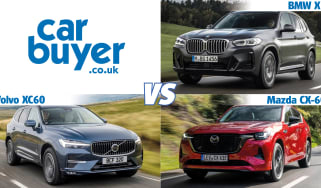 BMW X3 vs Mazda CX-60 vs Volvo XC60 – which should you buy?
New electric MG4 hatch to start at £25,995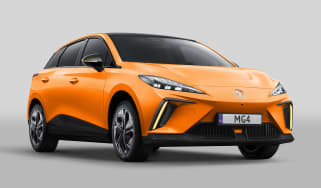 New electric MG4 hatch to start at £25,995