New cars 2018: a complete guide
Whether you're in the market for a new family car, SUV, sports car or EV, 2018 is set to be a bumper year for new models
Page 1 - Alfa Romeo, Aston Martin, Audi, Bentley, BMW, Citroen
Page 2 - Dacia, DS, Ford, Hyundai, Infiniti, Jaguar, Jeep, Kia, Lamborghini, Land Rover, Lexus, Mercedes, Mitsubishi
Page 3 - Nissan, Peugeot, Renault, Rolls-Royce, SEAT, Skoda, Subaru, Suzuki, Tesla, Toyota, TVR, Volvo, Vauxhall, Volkswagen
Dacia Duster
The cheapest SUV on sale in Britain will get a new look for 2018, with a more upmarket design inside and out. The Dacia Duster still sits on the same underpinnings – so will be a similar size – but every body panel is new. Expect a better quality of materials inside, along with a step up in technology, with added features like a reversing camera. Dacia will also be hoping for a better safety rating than its current three stars from Euro NCAP, thanks to more advanced safety equipment.
DS 7 Crossback
The DS 7 Crossback will mark the welcome return of a large French car to the UK market. While it might not have the visual pizzazz you might expect outside, the interior is rather special, and could make it a rival for models like the Jaguar F-Pace. It won't be sporty like the Jag, though, with engines ranging from 1.2 to 2.0 litres; a plug-in hybrid version will launch in 2019. Technology like 'active scan' suspension should ensure the DS 7 has a supple, characteristically French ride.
Ferrari Portofino
The Ferrari Portofino is a drop-top grand tourer that'll replace the Ferrari California T when it arrives next year. It shares the same traditional philosophy, with a powerful petrol V8 engine in the front and rear-wheel drive, but it will feature a new chassis and slippier shape, making it even faster. With 592bhp, it's expected to get from 0-62mph in 3.5 seconds and top out at close to 200mph. It's also expected to be the most affordable way of owning a new Ferrari.
Ford Fiesta ST
The latest Ford Fiesta is an absolute hoot to drive and features a much-improved interior, so the 2018 Fiesta ST should make the most of what's already a thoroughly enticing package. It'll feature a three-cylinder 1.5-litre turbocharged petrol engine, tuned to produce 197bhp, and will go from 0-62mph in 6.7 seconds. Also of note is a driving mode selector with a track setting, and cylinder-deactivation technology, which enables the engine to partially shut down during light duties in order to save fuel.
Ford Focus
It's looking like 2018 will be a hugely significant year for Ford, with its all-important new Focus family hatchback set to storm the market. It'll need to reignite the pin-sharp handling of older versions to win over fans, though. It'll also need to be larger inside, because the outgoing model was somewhat cramped for passengers and had one of the smallest boots in its class. Styling is expected to take its cue from the smaller Ford Fiesta, both on the outside and inside, where there'll be a more minimalist dashboard centred around a large infotainment screen.
Ford Mustang
The Ford Mustang was only introduced into the UK in 2016, but an update is already due in 2018, due to the car going on sale in the US two years earlier. The updates are a fairly subtle affair, but the front and rear lights have been altered and the infotainment system has been given a refresh. There's also a programmable 'quiet mode', allowing you to start the engine early or late at night without disturbing your neighbours. The 5.0-litre V8 is more potent, too, with 443bhp instead of 412bhp. In contrast, the 2.3-litre EcoBoost loses power, dropping to 286bhp, although Ford says there's no performance drop thanks to better engine response. You'll also be able to equip the Mustang with a 10-speed automatic gearbox.
Hyundai i30 Fastback
Hyundai has taken the basis of its well rounded i30 hatchback and used it to engineer a five-door coupe fastback. The company claims the i30 Fastback is the first such car to be offered by a mainstream car company and with other five-door coupes coming from premium manufacturers like BMW, Audi and Mercedes, we're inclined to agree. The i30 Fastback isn't just about looks, however: it should come with the same praiseworthy roster of safety equipment as the i30 hatchback and will be offered with 138bhp 1.4-litre and 118bhp 1.0-litre turbocharged petrol engines.
Hyundai Fuel Cell
Hyundai has been working on hydrogen fuel-cell vehicles for years, with the recent Hyundai ix35 FCV being its closest to a mainstream product. At least until 2018, because the next-generation FCEV looks close to being its own standalone model, with a stylish SUV design. Hyundai says its engineers have also managed to improve on the technology, increasing its potential range between refills to almost 500 miles.
Hyundai Kona
The Hyundai Kona is a sister car to the Kia Stonic below and its maker hopes it'll tempt buyers away from SUV crossover stalwarts such as the Nissan Juke and Peugeot 2008. Key to this aim are the Kona's eye-catching looks, best evidenced in the striking multi-level lights, and a 'floating' roof, which is available in two different colours. It's fairly conventional inside, though, with a dashboard that'll be familiar to anyone who's sat in the current Hyundai i30 hatchback.
Infiniti QX50
The 2018 Infiniti QX50 – seen here in concept form – is a replacement for the old QX50, an SUV that offered lots of equipment and distinctive looks, but was let down by its driving experience and rear passenger space – issues Infiniti will be keen to address with the new QX50. It looks set to showcase the company's technological prowess, as the Nissan-owned luxury carmaker has developed new autonomous systems and a variable-compression petrol engine, both of which should feature in the new QX50.
Jaguar E-Pace
The Jaguar F-Pace has been a real success story, so the firm is following it up with a smaller model, the Jaguar E-Pace. It's look a little like a mini-F-Pace, though Jag has given it a character of its own, fitting lights more reminiscent of the F-Type sports car's. Under the bonnet you'll find a choice of 2.0-litre petrol and diesel engines, producing between 148 and 296bhp. All come with four-wheel drive save the entry-level 148bhp diesel, which is front or four-wheel drive.
Jaguar I-Pace
The Jaguar I-Pace will morph from its current concept state (pictured) into a production reality in 2018. Jaguar claims its first all-electric car will be a "long-distance sprinter" with a 300-mile range, a 0-60mph time of around four seconds and a total power output of around 395bhp. It'll be distinctively styled, because it won't have to accommodate a bulky engine – something that should allow for generous interior space. It won't come cheap, though – we expect the I-Pace will cost 10-15% more than the equivalent F-Pace, giving a starting price of around £55,000.
Jaguar XE SV Project 8
The Jaguar XE SV Project 8 is in some ways the firm's answer to the BMW M3 and Mercedes-AMG C63, but with only 300 handbuilt models being made, it's more a car for serious Jaguar aficionados. It packs Jaguar's supercharged 5.0-litre V8 petrol engine under its bonnet, tuned to produce a whopping 592bhp; that power is sent to all four wheels, and is enough to get it from 0-60mph in 3.3 seconds and reach a top speed of 200mph. Such performance and exclusivity comes at a cost, though, which in the XE SVR's case is a not insignificant £149,995.
Jeep Grand Wagoneer
The original Jeep Wagoneer is credited as the first luxury 4x4, so it's rather fitting that the 2018 Jeep Grand Wagoneer will be the first model to push Jeep into the £100,000-plus price bracket. It'll compete with the Range Rover and Porsche Cayenne, and represents a huge step up from the current flagship, the £60,000 Grand Cherokee SRT. Still, it could borrow parts from its stablemate the Maserati Levante, including 3.0-litre diesel and 3.6-litre V8 engines.
Jeep Wrangler
The Jeep Wrangler is one of the last 4x4s designed to rule off-road, with few concessions to modern design or technology. While the 2018 model still looks the part, underneath things get far more modern, with powerful and more efficient 2.0-litre petrol and 3.0-litre diesel engines and a rumoured hybrid version further down the line. Updated rough-and-tumble styling features outside, with a range of bodystyles, while the interior gets uprated infotainment and a stylish yet functional dashboard. The new Wrangler is expected to go on sale in the UK in early 2018.
Kia Cee'd
The third iteration of Kia Cee'd family hatchback could look quite different to before. That's if its designers stick with the styling language previewed by the Proceed concept at the Frankfurt Motor Show. It featured a distinctive new nose that expected to make its debut on the Cee'd and future Kias.
Kia Sorento
The large seven-seat Kia Sorento SUV is due a facelift in 2018, but don't expect anything too surprising. This will be a neat but incremental change, with new features and lights, along with the addition of a sporty GT-Line trim level. The interior will benefit from an updated infotainment system and a driver fatigue warning system, while the big news under the skin is a new eight-speed automatic gearbox for the 2.2-litre CRDi diesel engine.
Kia Stonic SUV
Kia's latest SUV is called the Stonic, and it's a crossover that's aimed at potential Peugeot 2008 and Nissan Juke customers. The Stonic's engine range comprises 1.25 and 1.4-litre petrol, expected to produce 82 and 106bhp respectively, while Kia's modern three-cylinder turbo petrol produces 118bhp. Those in need of a diesel can specify a 1.6-litre engine carried over from the Kia Cee'd.
Land Rover Discovery SVX
The Discovery SVX has been developed by Jaguar Land Rover's Special Vehicles team to be the ultimate off-road version. Power comes from a 5.0-litre V8 with 518bhp, the ride height has been raised and there are aggressive off-road tyres. The SVX also boasts new technology including suspension that allows more wheel travel off road.
Lamborghini Aventador S Roadster
The Aventador family tree continues to grow branches, with the convertible version of the new Aventador S supercar due early next year. The driving experience has been elevated with active suspension, a new driving mode and four-wheel steering for greater agility. Putting the roof down will let drivers hear the 730bhp V12 engine even more clearly. The roof's weight penalty will make the Roadster slightly slower than the coupe, but it's still expected to sprint from 0-62mph in less than three seconds.
Lamborghini Urus SUV
The Lamborghini Urus is almost certain to be one of the most outrageous cars of 2018. Powered by a twin-turbocharged 4.0-litre V8 petrol engine with 641bhp, this large SUV will do 0-60mph in a staggering 3.6 seconds and hit a top speed of almost 190mph. Later on, it'll be offered with plug-in hybrid power – the first Lamborghini to be so-equipped. The Urus is expected to arrive in the UK in early 2018, with prices starting at around £165,000.
Lexus LC F
The Lexus LC F is a forthcoming performance version of the Lexus LC (pictured), a luxury two-door grand tourer that aims to give Mercedes SL and BMW 6 Series customers serious pause for thought. But while the 5.0-litre V8 and 3.5-litre V6 hybrid LCs are more about high-speed, continent-crossing cruising than ultimate driver involvement, that's set to change with the LC F, which will be a rawer, more focused machine. There's no word on performance yet, but as the V8 LC produces 467bhp, expect the LC F to make anything north of 500bhp.
Lexus LS
The fifth-generation Lexus LS arrives in 2018, giving prospective customers an alternative to the German rivals like the Mercedes S-Class, Audi A8 and BMW 7 Series. It'll feature the same hybrid petrol-electric powertrain found in the stunning Lexus LC 500h coupe, with a 3.5-litre V6, two electric motors and a 10-speed automatic gearbox.
Mercedes A-Class
The new Mercedes A-Class could set new standards for small upmarket cars when it goes on sale in 2018. The model will usher in a new look for Mercedes small car range, and will feature a more elegant and plush interior. There will be more interior space than the current car and a larger boot. The engine range will include a new 2.0-litre diesel, and a new 2.0-litre petrol and plug-in hybrid versions are expected.
Mercedes C-Class
The latest Mercedes C-Class has been a hit, so it's no surprise Mercedes is keen to give it a facelift to keep it competitive against rivals. The biggest change will be the move away from the old 2.1-litre diesel to the cleaner, more refined 2.0-litre already finding its way into newer Mercedes models. It's also expected that some new technology will filter down from the Mercedes E-Class when the updates arrive across the C-Class saloon, Coupe, Cabriolet and Estate range.
Mercedes-AMG GT four-door
While the Mercedes-AMG GT sports car used to be a single Porsche 911-rivalling model, it's quickly spawning its own range of high-performance variants. The next is a low-slung four-door coupe with similar proportions to the Porsche Panamera, Audi A7 and BMW 6 Series Gran Coupe. It's essentially a stretched AMG GT with two extra doors and its nose should look familiar, while the 4.0-litre twin-turbo V8 engine will be just as rampant here. A range of power outputs is expected, along with a possible hybrid to rival the Panamera.
Mercedes CLS
The Mk1 Mercedes CLS invented the four-door coupe format, and while the current model has lost some of the original's magic, the 2018 Mercedes CLS should herald a return to form. It'll be based on the current E-Class platform, but expect a sharper driving experience thanks to the sleeker shape and tweaked handling. A high-performance AMG version is almost a given, but the future looks far less certain for the Shooting Brake estate.
Mercedes G-Class
The new Mercedes G-Class won't represent a massive departure from the current model in visual terms when it arrives in 2018. Underneath its boxy body, though, it's all change. An updated, wider chassis will allow for better on-road manners and improved interior space, while its likely a revised engine range will bring the long-serving SUV into line with tighter regulations on emissions.
Inside, the new G-Class will take a step up in the luxury stakes too, with a comprehensively redesigned dashboard and interior incorporating twin infotainment screens, swathes of leather and trademark metal air vents. Mercedes will hope the new model – which is the result of the biggest update to the 'G-Wagen' since it was first introduced in 1979 – will continue its success as a luxurious and highly fashionable SUV.
Mercedes GLE
The Mercedes GLE is the German marque's rival to the BMW X5, Range Rover and Audi Q7, which used to be called the M-Class. A new generation will arrive next year, with a smoother and more curvaceous design inspired by the Mercedes GLC that sits below it. It'll be based on similar technology to the Mercedes E-Class, so will boast the latest in-car entertainment, safety devices and autonomous capabilities. It's also expected to get four-wheel drive and a nine-speed automatic gearbox as standard.
Mitsubishi Eclipse Cross
Style sells, and the Mitsubishi Eclipse Cross is a very striking car, particularly from the rear. Although most customer deliveries are expected to start in 2018, our reviewers have already put the Eclipse Cross through its paces and found it a convincing all-round package – although the CVT automatic gearbox isn't the best. Go for the manual and this problem is removed, obviously, while the Eclipse cross boasts the best interior we've ever seen from Mitsubishi.
Mitsubishi Shogun Sport
Being based on the L200 pickup truck will give the Mitsubishi Shogun Sport two key advantages: it should be rugged and capable off-road, while an established mechanical backbone should ensure it's competitively priced. Sitting below the larger Shogun and Outlander in Mitsubishi's range – but above the Eclipse Cross – the Shogun Sport is expected to be offered with a 178bhp 2.4-litre diesel engine.
Page 1 - Alfa Romeo, Aston Martin, Audi, Bentley, BMW, Citroen
Page 2 - Dacia, DS, Ford, Hyundai, Infiniti, Jaguar, Jeep, Kia, Lamborghini, Land Rover, Lexus, Mercedes, Mitsubishi
Page 3 - Nissan, Peugeot, Renault, Rolls-Royce, SEAT, Skoda, Subaru, Suzuki, Tesla, Toyota, TVR, Volvo, Vauxhall, Volkswagen
Electric MG 4 to arrive in September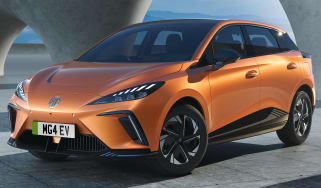 Electric MG 4 to arrive in September
Engine management light: top 5 causes of amber engine warning light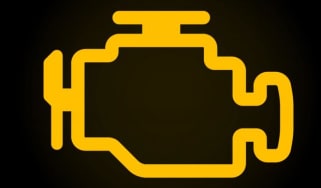 Engine management light: top 5 causes of amber engine warning light
Best new car deals 2022: this week's top car offers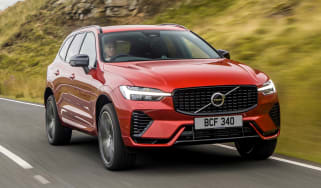 Best new car deals 2022: this week's top car offers