New cars 2018: a complete guide
Whether you're in the market for a new family car, SUV, sports car or EV, 2018 is set to be a bumper year for new models
If you're in the market for a new car, it's worth getting excited – 2018 looks set to be a great year for new models from the majority of the world's major car manufacturers.
All-new designs join updated long-standing favourites in 2018's wide and varied lineup, with a diversity of engines, bodystyles and technology never seen before. The year will see electrification continue across the board and before too long, whether it's a supermini or a supercar, the chances are you'll have the option of hybrid power at the very least.
The usual year-on-year trends are present and correct; EV models will be more advanced and usable than ever before. Many of these will offer viable alternatives to petrol, diesel and hybrid models which themselves will offer improvements in economy and emissions for 2018.
Superminis, family cars, saloons, coupes, sports cars and supercars will all arrive over the next 12 months, but buyers of SUVs will be particularly spoilt for choice, with new models of all shapes and sizes on the way.
The hot topic of autonomous vehicles is likely to rumble on and we'd bet on seeing considerable improvements in the effectiveness and safety of the systems that run these cars – both those on sale and on test by pioneering manufacturers.
Read on to get a sneak preview of the new cars worth waiting for in 2018.
Page 1 - Alfa Romeo, Aston Martin, Audi, Bentley, BMW, Citroen
Page 2 - Dacia, DS, Ford, Hyundai, Infiniti, Jaguar, Jeep, Kia, Lamborghini, Land Rover, Lexus, Mercedes, Mitsubishi
Page 3 - Nissan, Peugeot, Renault, Rolls-Royce, SEAT, Skoda, Subaru, Suzuki, Tesla, Toyota, TVR, Volvo, Vauxhall, Volkswagen
Alfa Romeo executive saloon
Following the launch of the well-received Alfa Romeo Giulia, a larger saloon car will arrive to take on the BMW 5 Series, Jaguar XF and Mercedes E-Class. It'll be based on a stretched version of the Giulia's underpinnings and is expected to include a plug-in hybrid version and Alfa Romeo's first-ever six-cylinder diesel. It's also likely the bombastic 503bhp V6 from the Giulia Quadrifoglio could be fitted to give Alfa Romeo a rival to the BMW M5.
Alfa Romeo Stelvio Quadrifoglio
Alpine A110
The Alpine A110 is a lightweight two-door coupe from French brand Alpine, a Renault-owned sports-car maker that's been dormant since the nineties. The A110 has a turbocharged 249bhp 1.8-litre four-cylinder engine, gets from 0-62mph in just 4.5 seconds and tips the scales at 1,080kg. It also features a high-quality, driver-focused interior and if our early passenger ride is anything to go by, should prove to be a serious contender for those after an agile, sharp-handling coupe.
Aston Martin Valkyrie
The Valkyrie, formerly known as the Aston Martin AM RB 001, will be the brand's most extreme road car to date. In partnership with the Red Bull Racing F1 team, 150 will be made for the road, plus a further 25 for the track. A Cosworth-built 6.5-litre V12 engine will power the car, expected to produce some 900bhp. An F1-style KERS hybrid system will boost performance further. Unsurprisingly, all Valkyries have been sold, despite an estimated £2m asking price.
Aston Martin Vantage
The outgoing Aston Martin V8 Vantage has been overdue a replacement for some time, having been first introduced over 10 years ago. Thankfully, the long-awaited replacement is on the horizon in the form of the all-new Vantage. Recently revealed and with its order book now open, the new Vantage sports a bold look and a Mercedes-AMG-sourced 4.0-litre V8 petrol engine with 508bhp. Aston Martin claims a 0-62mph time of 3.7 seconds and a 195mph top speed.
Aston Martin Vanquish
The next-generation Aston Martin Vanquish could pack more than 700bhp – but not because it needs it, rather that as the flagship coupe, it has to be the pinnacle of Aston's range. It'll have a version of the Aston Martin DB11's V12 engine, which could, in time, gain electric assistance in an attempt to increase performance while driving down emissions.
Audi A1
The second-generation Audi A1 is in line for a 2018 launch, with subtly tweaked styling, an improved interior and a wider range of technology expected. It'll be new under the metal and will have a longer wheelbase (the distance between the front and rear wheels), so there'll be more space in the rear seats and boot. The engine range will include a 1.0-litre three-cylinder petrol and 1.5-litre petrols and diesels.
Audi A6
It might not look like it, but the new Audi A6 will be all-new under the metal. It'll be based on a new chassis and is likely to offer plug-in hybrid power for those who don't want straightforward petrol or diesel. It'll have the latest self-driving technology, too, plus the best of Audi's in-car tech, including its Virtual Cockpit infotainment screen and MMI controller. There'll be an A6 Avant estate to follow as well.
Audi Q6 e-tron
The Audi Q6 e-tron will be the first of three all-electric SUVs that Audi will launch by 2020. The production model will look all-but-identical to the concept pictured, but Audi's boss suggested the Q6 name will be dropped, because it fixes the price somewhere between the smaller Audi Q5 and larger Audi Q7. The cost of the battery technology necessary for a 300-mile-plus range could mean it'll be more expensive than the Q7.
Audi A7 Sportback
Audi SQ2
If the RS Q5 sounds a bit too much, the pocket-sized SQ2 could be right up your street. Based on the Nissan Juke-rivalling crossover, the SQ2 will be fitted with a 2.0-litre TFSI turbo petrol engine, giving it up to 306bhp and four-wheel drive. Yes, that's essentially the same hardware you'll find in an Audi S3 or Volkswagen Golf R, but in a small SUV. It's sure to be something of a 'giant killer' then, with just the usual Audi styling tweaks and silver trim to give away its performance potential.
Audi Q3
The Audi Q3 is currently the oldest model in Audi's line-up, but its replacement is just one of the numerous new SUVs due in 2018. Expected in autumn, the second-generation Q3 is anticipated to be more economical, thanks to new engines and a lighter weight. That's despite the fact it'll probably also be slightly longer and wider. The exterior styling will bring the Q3 up to speed with the latest Audi models, while the interior will be a more radical change for current Q3 owners. There'll be more space and a much more advanced dashboard, bringing features like the 'Virtual Cockpit' digital instrument display.
Audi Q8
Audi will also take on the Range Rover directly with the Audi Q8, which is tipped to give would-be Audi A8 buyers an alternative luxury choice. The Q8 will be more coupe-like than the Q7, while a more performance-focused Audi SQ8 could feature down the line. As this is a Range Rover rival, it's likely prices will start at around £70,000, with top-spec models and the SQ8 getting closer to £100,000.
Bentley Bentayga Speed
Demand for Bentley's first-ever SUV has been extremely high, so it seems likely it won't be long before a faster version arrives. When it does, the Bentley Bentayga Speed could be fitted with a tuned version of the 6.0-litre W12 petrol engine, with power increased to around 650bhp – matching the hike for the Bentley Continental GT Speed. Bentley boss Wolfgang Durheimer has previously told us: "If you're asking whether there would be Speed versions of the Bentayga eventually, then yes, you might expect that".
Bentley Continental GT
It's all change for the Bentley Continental GT. Bentley's biggest-selling model is some 150kg lighter than before, thanks to a chassis shared with the latest Porsche Panamera. It has the same 6.0-litre W12 engine as the Bentley Bentayga, along with a reworked version of the current 4.0-litre V8. Later, a plug-in hybrid version could arrive – as could a diesel.
BMW 3 Series
The 2018 BMW 3 Series will represent an evolution of the current model's looks, but will feature an all-new mechanical platform, thought to be up to 100kg lighter than the outgoing model. BMW is also understood to be making use of the carbon-fibre know-how it gained when designing the latest 7 Series and the i8 roadster, so expect an even sharper driving experience, as this material is known to increase structural stiffness as well as reduce weight. Entry-level cars should feature a three-cylinder 1.5-litre petrol engine, while hybrid and all-electric versions are also due.
BMW 8 Series
The BMW 8 Series will return in 2018 as a large GT designed to rival the Mercedes S-Class Coupe. The launch of the flagship coupe will mean the BMW 6 Series will be repositioned as a sportier rival for the Porsche 911. The 8 Series, on the other hand, will be a larger and more luxurious model. Little official information is available, but BMW has trademarked a range of 8 Series-related names, including 825, 830, 835, 845, 850, 860 and M850, suggesting a wide range of engines will be offered. A hot M8 model will join the range, too.
BMW i8 Roadster
The BMW i8 Roadster is, as you might reasonably imagine, a soft-top counterpart to BMW's radical hybrid i8 coupe – which itself will be updated ahead of its January 2018 on-sale date. Both models get the same petrol-electric hybrid powertrain with uprated batteries, which offer improvements in range and power – a total of 369bhp from the electric motor and petrol engine. Claimed economy of around 130-150mpg and an impressive all-electric range mean the new i8 will remain one of the most eco-conscious sports cars on sale.
BMW M5
The BMW M5 has been an icon since the first model was launched back in 1985. Ever since then, it's arguably set the benchmark for performance supersaloons, offering all the practicality and family-friendly credentials you'd expect from such a shape, combined with speed and handling normally associated with far less accommodating cars. The 2018 model will feature four-wheel drive for the first time in the M5's history, although BMW says this setup has been engineered to allow 100% of its power to be sent through the rear wheels.
BMW X2
The rise of the SUV shows no signs of stopping and the BMW X2 will, unsurprisingly, slot in between the company's X1 and X3. It'll offer a halfway house to buyers who want some of the sleekness of a coupe, with some of the ride height of an SUV. Expect xDrive four-wheel drive to dominate the range, a performance-orientated M version to follow mainstream models, and rivals to follow suit.
BMW X4
The current BMW X4 blends some of the looks of a coupe with some of the practicality of an SUV, but while it's sharp to drive, it's neither as sleek or as practical as its makers intended, with rear visibility being a bit of a bugbear. The second-generation model is expected to be lighter and an M-division model could even be on the cards. It's also thought BMW's xDrive four-wheel drive will be standard in the UK, while the petrol-electric hybrid system from the BMW 330e could also make it very attractive for company-car drivers.
BMW X7
Like the Audi Q8, the BMW X7 will push the brand into uncharted and upmarket waters, at least as far as its SUV models are concerned. A high-spec version will be offered that could be fitted with parts from the forthcoming Rolls-Royce Cullinan SUV. Unsurprisingly for such a large and luxurious SUV, big engines will be the order of the day including, we understand, a V12 in top-spec models.
Page 1 - Alfa Romeo, Aston Martin, Audi, Bentley, BMW, Citroen
Page 2 - Dacia, DS, Ford, Hyundai, Infiniti, Jaguar, Jeep, Kia, Lamborghini, Land Rover, Lexus, Mercedes, Mitsubishi
Page 3 - Nissan, Peugeot, Renault, Rolls-Royce, SEAT, Skoda, Subaru, Suzuki, Tesla, Toyota, TVR, Volvo, Vauxhall, Volkswagen
Engine management light: top 5 causes of amber engine warning light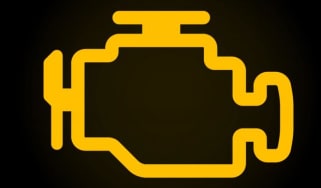 Engine management light: top 5 causes of amber engine warning light
Best new car deals 2022: this week's top car offers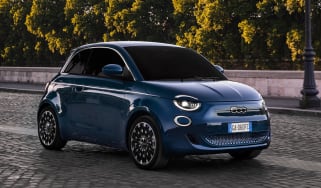 Best new car deals 2022: this week's top car offers
Top 10 cheapest electric cars 2022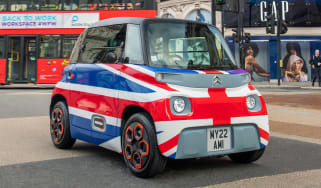 Top 10 cheapest electric cars 2022