Porsche Cayenne Coupe SUV review
"The Porsche Cayenne Coupe is more stylish than the standard car but slightly less practical too"
Pros
Huge performance
Excellent handling
Easy to live with
Cons
Expensive to run
Reduced practicality
Expensive options
Nearly two decades after the first Porsche Cayenne SUV was launched, the rakish Cayenne Coupe version was introduced in 2019 to bolster Porsche's SUV line-up and take the BMW X6 and Mercedes GLE Coupe head-on in the process.
The changes under the skin of the Porsche Cayenne Coupe weren't huge but a plunging roofline behind the front door pillars gives the car a slicker look that definitely broadens the Cayenne's appeal. First unveiled at the Shanghai Motor Show, the car features a steeply raked rear window sitting above a pop-up rear spoiler and broad rear lights. The registration plate has also been shifted down to suit the Coupe's shape.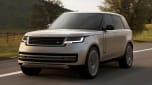 Top 10 best luxury SUVs 2023
The design of the Coupe brings a small performance boost too, with the Turbo model getting from 0-62mph in 3.9 seconds (0.2 seconds quicker than the standard Cayenne Turbo), before going on to 178mph. Even more extreme than the Turbo is a Cayenne Turbo GT model that's only available with this coupe body. It's got 89bp more than the regular Turbo with 631bhp, and will sprint from 0-62mph in a scant 3.3 seconds - a blistering turn of pace for a large SUV.
Billed as the less extreme and more driver-focused version, the GTS sits below the Turbo and Turbo GT in the Cayenne Coupe pecking order. It gets a twin-turbocharged 4.0-litre V8 engine producing 454bhp. When equipped with the optional Sport Chrono pack, this powertrain gives the huge SUV impressive performance figures with 0-62mph taking only 4.5 seconds. A benchmark time that gives it supercar rivalling performance.
For those who don't need such extreme performance or want the expense, there's also an entry-level 335bhp V6 version and a Cayenne S Coupe with 434bhp.
A pair of plug-in hybrid models are also available for those that want pure-electric running, along with the Cayenne Coupe's formidable performance credentials. The base Cayenne E-Hybrid Coupe combines a V6 petrol engine with an electric motor and a rechargeable battery pack to produce 455bhp, making it capable of 0-62mph in 5.1 seconds. It's the most economical model in the line-up, and capable of around 25 miles of pure electric driving with claimed fuel economy figures of up to 88.3mpg and emissions of 73-85/km, depending on specification.
The flagship Cayenne Turbo S E-Hybrid gets a larger, V8 engine alongside an electric motor and battery pack, boosting power to 671bhp. Until the recent arrival of the Cayenne GT, this was the fastest Cayenne Coupe you could buy, with 0-62mph taking 3.8 seconds when the car is equipped with the optional Sport Chrono pack. It can also manage around 25 miles of pure-electric driving, with fuel economy of up to 74.3mpg and emissions of 87-92g/km.
The Cayenne Coupe's handling puts it top of the SUV pile - even if it's not noticeably better than the standard Cayenne - with a clever rear-wheel steering setup that allows the Porsche to feel like a car half its size.
Practicality suffers slightly compared with the standard Cayenne because of the change in shape. You won't notice any change in the front of the car but the three rear seats have been changed to two, and headroom takes a hit. Boot space drops by 145 litres, although that still leaves a sizeable 600 litres to play with.
MPG, running costs & CO2
Running a Porsche Cayenne Coupe comes at a substantial cost
The Cayenne Coupe has been designed to be a high-performance, luxury SUV first and foremost, so it was never likely to be cheap to run. That's especially the case now Porsche has stopped selling diesel versions, which tended to be more economical on longer trips.
Partnership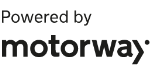 Need to sell your car?
Find your best offer from over 5,000+ dealers. It's that easy.
Considering the steps up in performance, each conventional version of Cayenne Coupe will cost a surprisingly similar amount to run. Fuel economy figures for the entry-level Cayenne Coupe, S, GTS, Turbo and Turbo GT range from around 20mpg to 24mpg across the line-up. Every non-hybrid version of the Cayenne Coupe emits in excess of 263g/km of CO2, placing all models firmly in the top Benefit-in-Kind band for company-car tax.
The plug-in hybrid models are the most efficient in the Cayenne Coupe line-up, with both being capable of around 25 miles of pure-electric driving. The V6-powered Turbo S E-Hybrid is the most frugal to run, with claimed fuel economy of 76.3-88.3mpg and CO2 emissions of 73-85g/km. Opting for the more powerful V8 Cayenne Turbo S E-Hybrid sees economy fall to 69.9mpg and emissions increase to 86-92g/km.
Every conventional Cayenne Coupe model is taxed at the standard VED rate from years two to six, with the PHEV models liable for the discounted rate. As every Cayenne Coupe is over the £40,000 threshold, owners are also liable for the additional annual surcharge in the first five renewal years. You'll also need to budget for expensive Porsche servicing costs and wear items like tyres and brakes - all of which are costly to replace.
Engines, drive & performance
Cayenne Coupe's handling and acceleration are hard to believe given its size
It's a strange world in which a new SUV that can get from 0-62mph in under four seconds doesn't make headlines, but it's today's reality thanks to the current crop of fast SUVs. The Cayenne Coupe shares some of its DNA with the Lamborghini Urus, offering much of its performance in a more restrained package, while also taking on the BMW X6 and Mercedes GLE Coupe.
The Turbo is hugely capable and manages 0-62mph in 3.9 seconds and a top speed of 178mph. It features a 4.0-litre V8 with 542bhp and 770Nm of pulling power, dispatched by an eight-speed automatic (a traditional torque converter rather than a dual-clutch PDK gearbox) and four-wheel drive. It's not a frantic engine, though, feeling more relaxed than the engine in the Urus', but a relentless surge of torque obediently awaits your right foot whenever it's required. The flagship Turbo GT models ups the ante a little over the standard Turbo, with a sportier sounding exhaust and recalibrated adaptive suspension that's 10% stiffer in the normal driving mode, and 15% stiffer in Sport Plus mode.
However, the Cayenne Turbo GT costs nearly as much as a supercar to buy and for just over half the price, the entry-level Cayenne Coupe still has a 335bhp V6 that can get the car from 0-62mph in six seconds. The S model ups this to 434bhp and cuts 0-62mph down to five seconds, while still being around £30k cheaper than the Turbo.
While the performance statistics of the entry-level V6 sound impressive on paper, the Cayenne Coupe is still a very heavy car at 2.1 tonnes. On UK roads, it occasionally felt laboured and needed working harder than the V8 to unlock its true potential.
While the 454bhp 4.0-litre V8 GTS falls short of the Turbo on paper, it's still hugely capable, sprinting from 0-62mph in just 4.5 seconds. The V8 engine is very refined at motorway speeds, ticking over at around 1,500rpm. A slick-shifting eight-speed automatic gearbox also helps to make the car an excellent long-distance cruiser.
It's comfortable too, with the suspension capable of smoothing out the majority of road imperfections. Refinement on the move is equally impressive, with only the tyre roar from the 22-inch alloy wheels noticeable in the cabin.
On faster roads is where the Cayenne GTS Coupe impresses most though, with the car's Sport Plus mode unleashing its full potential. It sharpens the car's handling, with enhanced body control a result. Responsive steering and quicker gearshifts also help the GTS feel hugely agile when cornering at speed, and rapid changes of direction are impressive considering the car weighs well over two tons.
Driving quickly brings the noise of the V8 engine to the forefront, with a deep and gurgling exhaust sound accompanied by pops and crackles on the overrun.
Despite the extra expense, the V8-powered Turbo GT, Turbo and GTS models give the Cayenne Coupe the character it deserves and a real sense of occasion.
The plug-in hybrid models live up to the Cayenne Coupe's performance credentials, with the base E-Hybrid Coupe producing 455bhp from a 3.0-litre V6 petrol engine and an electric motor. Its performance is comparable with the conventional S model, with a 0-62mph time of 5.1 seconds and a top speed of 157mph.
Stepping up to the Turbo S E-Hybrid version represents a substantial upgrade, with a larger, V8 petrol engine combining with an electric motor to increase power to 671bhp - a figure that comfortably beats the conventional Turbo model. Performance figures of 0-62mph in 3.8 seconds and a top speed of 183mph mean it's faster than the Turbo too.
When running in electric mode, the Turbo S E-Hybrid is refined and cruises in relative silence. It's also capable of sufficient range to cover most daily commutes. When the petrol engine kicks in, it combines with the electric motor to deliver savage straight-line speed accompanied by a fantastic burbling V8 engine note. This pace is complemented by the handling, with the air suspension and impressive chassis helping to keep the car level when cornering, making it feel remarkably agile and accurate at speed.
Every Cayenne Coupe has clever adaptive suspension meaning there is almost no body lean and the nose of the car feels keen to turn into corners. This is helped by rear-wheel steering that can turn a few degrees to boost agility at lower speeds, making the Cayenne Coupe feel like a much smaller car. It's helped by well-tuned steering that is precise and weighty without feeling artificial.
Interior & comfort
The Porsche Cayenne Coupe' interior is well made and boasts the latest technology
Our test car was fitted with a Lightweight Sports Pack, which replaces the glass roof with carbon fibre (saving weight and lowering the centre of gravity) and adds 22-inch alloy wheels, but the changes had a notable effect on refinement and ride comfort. If you want a smooth and refined Cayenne Coupe we'd avoid these extras, as the suspension tends to feel unsettled around town and there's more road noise with them fitted.
The dashboard uses Porsche's latest hardware, as seen in the latest Porsche 911, with an analogue rev gauge surrounded by digital displays that can show various different information. Sat nav and infotainment is shown on a sharp 12-inch display in the centre console and you also get a panoramic sunroof, eight-way adjustable sports seats, front and rear parking assistance and Porsche's Sport Chrono package. The Cayenne Coupe S gets additional features like Porsche Active Suspension Management (PASM), a rear-view camera and adaptive suspension as standard.
It's possible to spend a small fortune on options on every Cayenne Coupe model, with features like adaptive cruise control (£1,200), a sports exhaust (£2,000) and the Lightweight Sport Package - bringing a carbon roof, 22-inch alloys, black exterior trim, Alcantara and part-leather interior trim, and carbon interior design flourishes for just over £9,000.
Practicality & boot space
The styling of the Cayenne Coupe reduces headroom and boot space
Around 30mm lower than the Cayenne and with four seats and a smaller boot, the Coupe clearly isn't as practical for those looking for the ultimate SUV all-rounder. However, the Cayenne Coupe is still a big car, and Porsche has lowered the rear seats to try to compensate for the reduced headroom. For no extra cost you can opt for the three rear seats from the Cayenne if you need the extra practicality.
The raked rear window reduces boot space by 145 litres compared with the standard Cayenne, so you now get 600, which is still likely to be plenty for most owners. It beats the 580 litres of the BMW X6, while the Mercedes GLE Coupe offers 650 litres.
Reliability & safety
Porsche products are well regarded and the Cayenne Coupe is built on a safe platform
Porsche has a reputation for building tough cars and they're backed up by a three-year/unlimited-mileage warranty, with European roadside assistance thrown in for good measure. The prestige of the Porsche badge and a strong reliability record helps boost residual values, but only when the car has been well maintained and serviced at a dealership.
It's also reassuring to know the Cayenne shares its platform with the Audi Q8 and Volkswagen Touareg, so all the latest crash-avoidance and safety kit is available. Some of these are expensive options in the Porsche, however, so it's important to choose the driving aids and safety technology you want carefully.