Toyota C-HR SUV review
"The Toyota C-HR gives the small SUV class a boost thanks to its fresh styling and the choice of a hybrid"
Pros
Head-turning looks
Efficient hybrid engines
Quality interior
Cons
Not as practical as rivals
1.8-litre hybrid lacks refinement
CVT automatic gearbox is noisy
The Toyota C-HR Hybrid is a small SUV that features a striking design and Toyota's well proven hybrid technology. Since the introduction of the Nissan Juke in 2010, the market for small SUVs and crossovers has exploded with models like the Ford Puma, Renault Captur and SEAT Arona. However, not many of the cars now in the class can rival the C-HR Hybrid for its advanced powertrains and efficiency. While it used to be offered with a manual transmission, four-wheel drive and a 1.2-litre petrol engine, the revised C-HR has only been available with 1.8-litre or 2.0-litre hybrid powertrains, two-wheel drive and an automatic gearbox since 2019.
Fuel economy for the CH-R Hybrid is impressive, as are its CO2 emissions. The 1.8-litre model claims an official figure of up to 57.9mpg while emitting from 110g/km of CO2. The 2.0-litre hybrid can manage up to 53.2mpg and from 120g/km CO2. Those figures mean that even if you do a lot of miles, you no longer need to buy a diesel engine. The combination of hybrid power and an automatic gearbox makes it ideal for urban driving too.
Other SUVs to consider if low running costs are a priority include the Hyundai Kona Hybrid, or a diesel-engined SEAT Ateca or Peugeot 3008 – although that last car can now be ordered with a plug-in hybrid setup. Other hybrid SUVs include the Lexus UX and Renault Arkana, while the Nissan Qashqai is getting a hybrid engine in 2022.
More reviews
In-depth reviews
So on paper, the C-HR stacks up nicely – as it does in the metal. Its eye-catching looks come at the cost of visibility from those steeply raked rear windows, there's a reasonable amount of space back there. The 2019 facelift has made it look more sporty, with a more purposeful front bumper design and a gloss black spoiler connecting the rear lights.
The dashboard design is a big step forward for Toyota, with plenty of soft touch and glossy black surfaces appealing to both the eye and the hand. It's a modern and sleek interior and one that owners are likely to appreciate both on initial impressions and over time.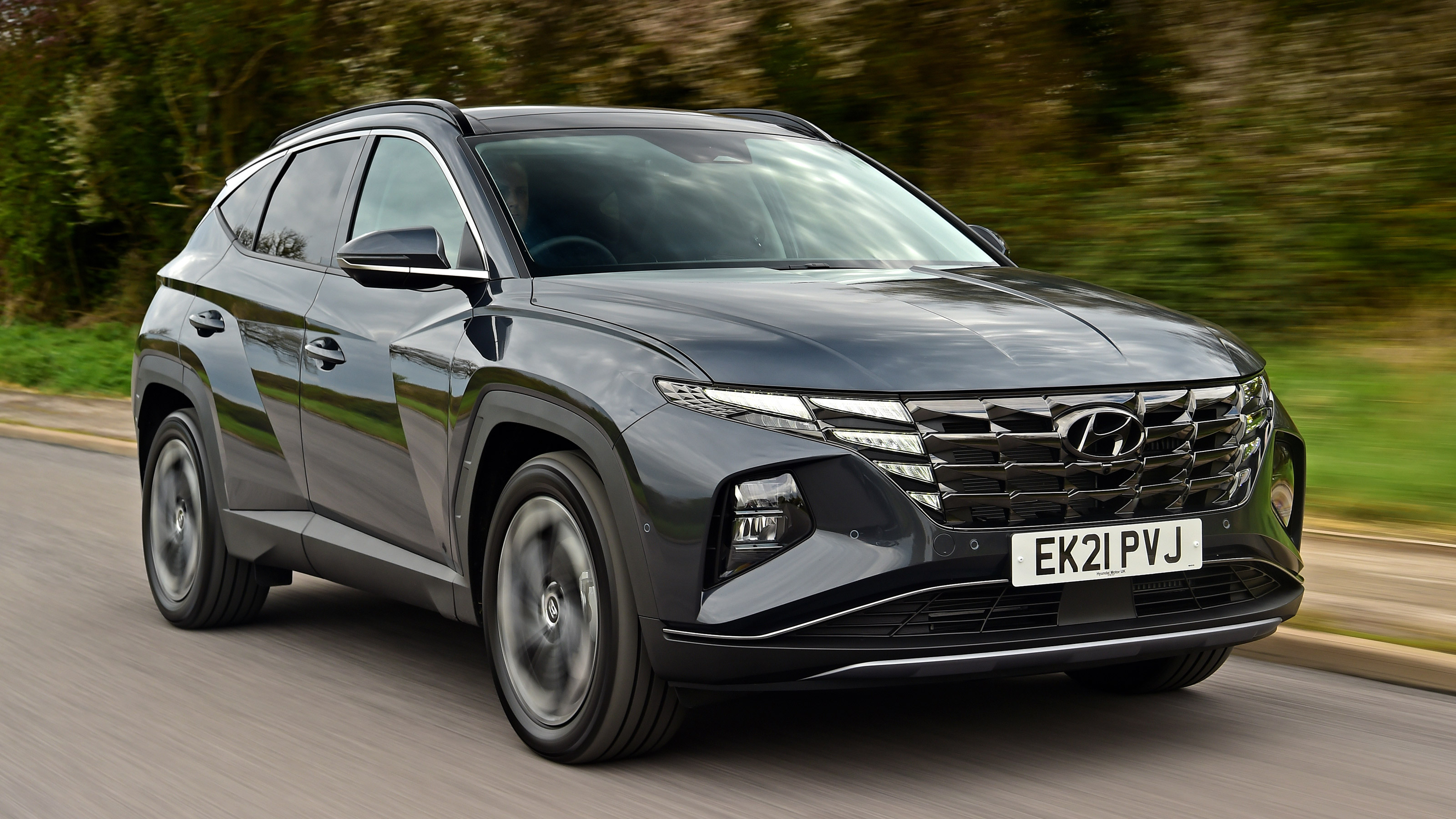 Top 10 best hybrid SUVs 2022
All C-HRs come with LED auto headlights and LED daytime running lights. You also get alloy wheels, a reversing camera, adaptive cruise control and an eight-inch touchscreen that's neatly integrated into the swooping lines of the dashboard. It was upgraded in later 2019 too, with DAB radio, Bluetooth, Apple CarPlay and Android Auto now all standard, and Toyota's dated LCD clock has been removed.
As it's a conventional hybrid rather than a plug-in model, the C-HR doesn't have an all-electric range as such and its batteries are charged by the 1.8-litre or 2.0-litre petrol engine or from energy harnessed while you drive. Take it easy around town and you'll be cruising around silently on battery power alone at low speeds, although go faster and the C-HR relies more on the petrol engine than it does the electric motor.
Do make sure you're happy with the C-HR's CVT (continuously variable transmission) gearbox before signing anything, though. This setup works quite well in the Toyota Prius hybrid, but in the transition to the C-HR something seems to have been lost, as it's more intrusive in this iteration. Treat the C-HR with the 1.8-litre engine carefully and you won't have much of a problem, but under moderate to heavy acceleration the engine's revs rise quite prominently, only falling off as the car reaches its required speed – something that's particularly noticeable when joining motorways or accelerating out of town. The odd sensation and noise are an acquired taste, but owners become used to it quickly.
While the 1.8-litre version is not a quick car (0-62mph takes 11 seconds), the C-HR handles very nicely indeed, blending a good ride with responsive handling. It's the new 2.0-litre hybrid powertrain, introduced as part of the 2019 facelift, that impresses the most. There's more performance for starters, with 182bhp and a much better 0-62mph time of 8.2 seconds. It's the extra muscle from this powertrain that provides more effortless acceleration, and it's more refined too. There have also been tweaks to the suspension and steering on the 2.0-litre hybrid to account for its extra weight. The changes make it one of the best handling crossovers available.
As an ownership proposition, the C-HR is excellent. Toyota's strong five-year/100,000-mile warranty stands it in good stead, as does its five-star Euro NCAP safety rating. The company's fifth-place finish out of 29 brands in our Driver Power customer satisfaction survey is reassuring, as was the C-HR's excellent fourth-place result.