Volkswagen Golf GTI: old vs new
How does the new Mk8 Golf GTI compare with the previous model?
It's often said that the Volkswagen Golf GTI was the original hot hatchback, a car that boasted the practicality of a Golf with the driving characteristics of a sports car. The recipe was certainly a popular one; hot hatches all but killed off the small roadster and they remain in demand.
Today's hot hatches are a bit more powerful than the original Mk1 VW Golf GTI, which only produced 108bhp. Range-topping hatchbacks with more than 300bhp are now commonplace, while the scorching Mercedes-AMG A45 S packs 415bhp. The VW Golf GTI has never competed with the most powerful cars in its class; Volkswagen prefers its iconic hatch to offer all-round versatility and usability ahead of a huge power output. There's always the Volkswagen Golf R if you want more power and four-wheel drive.
The best hot hatchbacks to buy
The seventh-generation Golf GTI was arguably one of the best GTIs so far, but can the new Mk8 exceed it? We compare the two based on the latest information.
Design
The outgoing Volkswagen Golf is a smart-looking car, and the GTI variant adds just enough styling upgrades to make you know you're looking at something special. The wide lower grille is bookended by straked air vents, which join a front splitter that protrudes further than the one on lesser models. There's a red stripe across the front end and brake calipers painted the same colour, plus big alloy wheels and a dual-exit exhaust.
It may seem like a facelifted version of the previous model but the Mk8 Golf GTI is brand new. Typical GTI touches like the front stripe and two exhausts are present and correct, but the new front end hasn't received universal praise. You now get one huge lower grille that stretches the width of the car, and there's an intricate fog light design seemingly made up of five different bulbs. These look very nice but they do highlight the fake bits of grille they're sat in. Looks are entirely subjective but the new GTI appears a bit fussy compared to its predecessor.
Interior
Climb into the Mk7 Golf GTI's supportive tartan seats and you'll be faced with an interior that's similar to the outside - it's not the most eye-catching but features just enough extras to make it stand out over the standard Golf. Some of the controls are clearly shared with cheaper SEAT and Skoda models, but they're intuitively laid out and material quality on the whole is very impressive. Few hot hatchbacks are as refined as the outgoing Golf GTI, too; this is a car that you could use for plenty of long-distance trips as well as B-road blasts.
The latest Golf looks much more futuristic inside, with a 10-inch touchscreen and similarly sized digital instrument cluster fitted as standard. Volkswagen seems to have got fed up with buttons, as nearly all the controls are touch-sensitive panels and sliders now. We're not keen on the move away from physical climate control buttons - they're so much easier to use on the move. What's also clear is that Volkswagen has skimped on the quality of some materials; there are far more scratchy plastics in prominent areas. At least it's still very refined and comfortable, though, which is good news.
Due to its increased dimensions, the new Golf GTI offers a little more interior space than the last car but the boot is exactly the same size at 380 litres.
Technology
As the range-topping Golf, the outgoing GTI came equipped with plenty of tech. DAB radio, Apple CarPlay and Android Auto, sat nav and adaptive cruise control were standard, while later cars also got an Active Info Display digital instrument cluster and full LED headlights. The options list included an upgraded sat nav system with gesture control, but this is gimmicky and no easier than using the buttons on the steering wheel.
There's plenty more tech on board the new Golf GTI, which will be VW's main hot hatch long into the 2020s. Car2X functionality allows the Golf to communicate with other so-equipped cars and local infrastructure, for live traffic info and warnings about hazards. Apple and Android mirroring is still fitted but there's also Amazon Alexa voice assistance. A new addition is Travel Assist, which combines various driver assistance features to allow the car to essentially drive itself on long motorway trips.
Performance
The Golf GTI may be lacking power compared to its rivals but it's still very quick and very fun to drive. Most Mk7 GTIs came with 227bhp, but cars equipped with the optional Performance Pack were boosted to 242bhp. VW then discontinued the 227bhp model but also introduced a limited-run TCR version with 286bhp. Flat-out 0-62mph acceleration is dealt with in a speedy 6.4 seconds in the Performance Pack cars, and just 5.6 seconds in the TCR.
Often a new model will improve performance, but the new Golf GTI still packs a 2.0-litre engine with 242bhp. Its 0-62mph time is exactly the same at 6.4 seconds, as is the 155mph top speed. That's still pretty quick, and VW knows you'll rarely be able to accelerate like that in the real world. Instead, they've concentrated on improving the car's handling, with additions like adaptive suspension and a limited-slip differential borrowed from the TCR. There's so much grip, while the steering is pleasingly direct and accurate. Another element that sets the Golf GTI apart from its rivals is its ability to dial down and be comfortable, with its multiple driving modes helping to make it a refined and accomplished motorway cruiser.
A hardcore Volkswagen Golf GTI Clubsport is due next year to compete with the Renault Megane RS Trophy. It's expected to have 296bhp and front-wheel drive, and will be more focused on track driving. A new Golf R is in development too.
Verdict
The new Golf GTI is certainly promising but prices are set to rise and we're not convinced the latest GTI will be a huge improvement on the old one. In our eyes, the styling and interior aren't as easy on the eye, while there's no improvement in practicality or straight-line performance - at least in the standard GTI anyway. We'd recommend getting a nearly new Mk7 Golf GTI.
Read our guides to the best used sports cars and best used hot hatchbacks.
Best diesel cars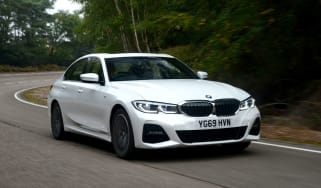 Special edition cars: the best, worst and weirdest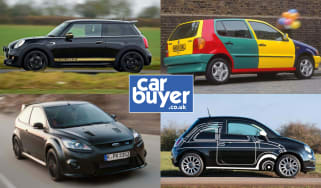 Special edition cars: the best, worst and weirdest
Best new car deals 2021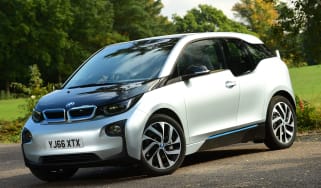 Best 4x4s and SUVs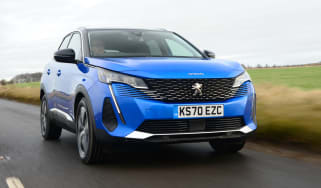 2021 scrappage schemes: the complete guide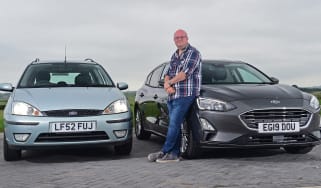 2021 scrappage schemes: the complete guide