Best first cars
A great first car needs to be cheap to buy and to run. It also needs to be well-equipped, reliable and safe. Here's a rundown of our favourites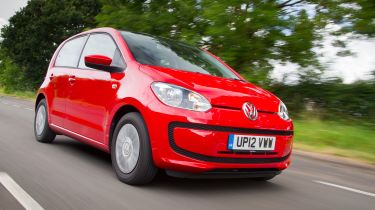 Your first car is something you'll remember for the rest of your life - and we think those memories ought to be fond ones. Speak to people over a certain age and, for many, the idea of having a brand new first car was a dream rather than a reality. Thankfully, the affordability of new cars on Personal Contract Purchase (PCP) finance deals means that today it's much more feasible for people buying their first car to be able to have a new one.
New cars bring excitement and ease of use to the young motorist in terms of customisation options and technology, such as Apple CarPlay for hands-free phone calls and Spotify connectivity. For parents, new cars offer the reassurance that their children are driving cars made to the latest and strictest safety standards. They can also relax in the knowledge that modern engineering has made new cars more reliable.
New cars are more fuel efficient than they ever have been, meaning running costs should be low, and there are deals out there to make the ownership experience as affordable as possible for a buyer on a budget. Peugeot's 'Just Add Fuel Telematics' finance package, for example, covers all the main motoring costs other than fuel.
If the model on your first-car shortlist isn't available with such a neat deal, you'll need to balance various manufacturer and dealer discounts with cheap insurance costs.
Road tax (officially called VED) is less of a consideration now. Unless you choose an electric or hydrogen-powered car, you'll be paying £150 a year. The cost of petrol or diesel remains significant, however, as do maintenance rates. Some cars registered before April 2017 are road tax-exempt.
That might all look slightly scary, which is why we've put together this list of our favourite new cars for first-time buyers. They're all affordable and cheap to run. But that doesn't mean they're dull; these cars all variously offer scope for customisation, impressive driver enjoyment or styling flair and desirability.
For the most part, you'll also enjoy features like air-conditioning, alloy wheels and smartphone integration allowing music streaming. The days of small cars boasting little in the way of features are long gone.
Another advantage of buying a new car is that it'll come with the latest safety equipment, should the worst happen – something that will be a huge comfort to the families of young and inexperienced drivers.
After checking out our best first cars below, make sure to read our best reliable small cars and best insurance group 1 cars articles, too.
The Volkswagen up! has been among our Best First Car champions for a long while. As a complete package for first-time drivers, it's near unbeatable and scores highly for the first-time buyer. Not only is it economical whichever of the modern petrol engines you go for, but some models also fall into insurance group one, meaning it's one of the cheapest cars on the market to insure.
We also reckon the up! is one of the more stylish cars in its class, and it's pretty good fun to drive too. While the up! has the same underpinnings as the Skoda Citigo and SEAT Mii, it's the only one now offering a petrol engine and is therefore the cheapest of the three to buy. Both the VW and SEAT are still well worthy of consideration, though, and all three keep their value well when it's time to resell.
The Ford Fiesta is a real household name and frequently sits at the top of the best-sellers list. It's a terrific car to drive and, thanks to an innovation called MyKey, it's a car that parents can confidently entrust to a younger family member. Essentially, it enables a number of behaviour-related settings to be imposed, such as a maximum speed, a seatbelt reminder and even a maximum volume for the stereo. The settings are coded to one key, but normalised settings take over when another key is used.
This way, every member of the family can enjoy a car that may be a little more expensive than some of the other cars on our list, but it's a good deal more spacious and practical than many of them. You get a similar level of standard equipment as you do on the Hyundai i10, but the Fiesta is much more comfortable on the motorway and some models are just as cheap to run. One thing that does count against the Ford – especially when compared to Kias, Hyundais and Toyotas – is its very average three-year/60,000-mile warranty, but with any luck this concern will be well outweighed by the smile it can put on your face.
The new Peugeot 208 still may not be as fun to drive as the Ford Fiesta but it looks sophisticated inside and out. It's also an easy car to own – Peugeot's 'Just Add Fuel Telematics' package provides all you need for the first three years on the road, including road tax, servicing, breakdown cover and most importantly, insurance. Drivers need to be aged 18 or over and those aged 20 or younger need to have a telematics box installed in the car to record driving habits, but this shouldn't be intrusive and free insurance represents a huge saving. It's well worth it, because the 208 is a very comfortable car and comes with plenty of standard equipment.
The entry-level 1.2-litre petrol model is sufficiently powerful for those using the car around town and is capable of 53mpg. The most frugal diesel model claims an incredible 71.4mpg. Overall the 208 is a great looking car and a very cost-effective way to get on the road. Peugeots are more satisfying to own these days too, with better scores all around for owner satisfaction. In our 2019 Driver Power survey, Peugeot's overall position of 12th out of 30 manufacturers is much better than previous performances.
We rate the Picanto as one of the best small cars for those buying their first car because it's cheap to run, attractive and comes with a seven-year warranty. It's more practical than the Skoda Citigo too. This third-generation Picanto is a great all-rounder, with three engines to choose from.
The entry-level 66bhp 1.0-litre is a good choice for first time drivers because of its good fuel economy and low insurance group rating. Reliability is excellent and the Picanto finished in a very respectable 29th place in our 2019 Driver Power Survey. Safety is good rather than excellent, with the car scoring four out of a possible five stars.
The Volkswagen Polo is a household name that's recognised for its classy design, sturdy build quality and its impressive ability to hold on to its value. Now in its sixth generation, the latest Polo looks sportier and wider, and this increase in dimensions means there's more space inside, too, with a boot that's now 25% larger. Technology has also taken a big step up, with features like a digital Active Info Display instrument cluster and adaptive cruise control shared with much more expensive machinery.
A broad selection of engines is offered, but the 1.0-litres are most likely to appeal to anyone buying their first car. The 64 and 74bhp versions are modern engines that are perfectly at home around town, but if you can stretch to it, the turbocharged 1.0-litre TSI with 94bhp is our pick of the range, with livelier acceleration making it adept at tackling country roads and motorways.
South Korea has demonstrated that it makes mobile phones that are hard to beat, and the Hyundai i10 says exactly the same thing about how good the country is at making small cars, too. The i10 is affordable to buy, very well equipped and offers the peace of mind that comes with a five-year warranty.
Available only with five doors, it's more practical than many rivals and your friends won't feel too cooped up in the back. It's pretty good to drive, too, as well as sharp to look at, while all the engines combine good fuel economy and decent performance: the 1.0-litre version returns 56.5mpg.
There are few more stylish superminis than the latest Renault Clio, our reigning Car of The Year 2020. While the exterior redesign is more evolution than revolution, inside it's all change, with the option of a huge 9.2-inch portrait touchscreen. With a smattering of soft-touch materials thrown in as well, it feels at least as upmarket as an Audi A1 or MINI.
Traditionally, the Clio couldn't come close to the Fiesta in terms of handling but Renault has really upped its game for this new model and, as a result, it's closer than ever. A five-star safety rating and impressively low running costs win extra points for the Clio - overall it's a package that will likely suit young drivers and their parents.
The Peugeot 108 is already a good first car but Peugeot's 'Just Add Fuel Telematics' package makes it even more appealing. Buy any new Peugeot 108 and for one all-inclusive monthly bill, your insurance, warranty, roadside assistance, servicing costs and road tax will be covered for three years. Peugeot will cover all the associated bills with running a car through its 'Just Add Fuel Telematics' scheme for those aged 18 or over. The deal depends on the installation of a telematics box to your car to monitor your driving style and the times that you use your car; poor driving will result in your insurance being cancelled.
The 108 makes sense for other reasons, with excellent fuel economy from a 69bhp 1.0-litre petrol engine that is usable on the motorway as well as on busy city streets. Peugeot scores well for owner satisfaction these days too, finishing in 12th out of 30 manufacturers in our 2019 Driver Power survey.
The Citroen C1 makes it onto our list for a number of compelling reasons. Firstly, it's a characterful and fun car to look at and to drive; secondly it's extremely attractively priced; and thirdly, it's covered by Citroen's 'Simply Drive' scheme. Like the Peugeot scheme outlined above, this package includes road tax, servicing and insurance for three years.
As with the Peugeot, a telematics box will be required in order for drivers aged 18-21 to qualify for free insurance, but it won't stand in the way of your enjoyment of the car. And enjoy it you will! The C1 shares its mechanical structure with the Peugeot 108 (which is also covered by the Peugeot 'Just Add Fuel Telematics' scheme) and all models have an MP3-compatible stereo. Feel trim and above have air-conditioning, while the 1.0-litre engine returns 52.2mpg. Although the Simply Drive scheme doesn't include fuel, you won't visit the filling station too often.
The Skoda Fabia is a great first small car because it's so easy to drive, cheap to run, practical, safe and comfortable. It's full of Skoda's 'Simply Clever' features, designed to make life easier, such as a built-in ice scraper, a ticket holder on the windscreen and an umbrella inside the cabin.
While the Fabia might not be the bargain it once was, safety and technology levels are impressive. That said, first-time buyers should find the Fabia affordable because of good finance offers. New Fabias can also be bought with an inexpensive service plan that covers the first two dealer services. The car is built on the MQB platform and is shared with many other VW Group vehicles, which means that the current Fabia is the most competent supermini and the best to drive that the Czech manufacturer has produced.
London ULEZ: what is the Ultra Low Emission Zone?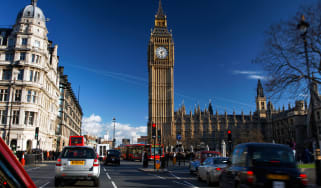 London ULEZ: what is the Ultra Low Emission Zone?
Electric Skoda Citigo e iV: all UK models sold out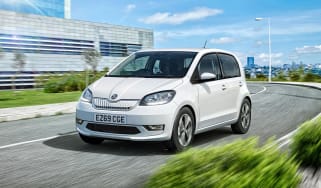 Electric Skoda Citigo e iV: all UK models sold out
Best new car deals 2020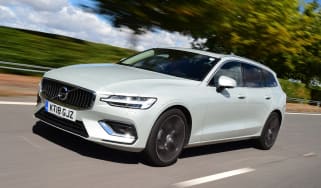 2020 scrappage schemes: the complete guide
2020 scrappage schemes: the complete guide
The UK's top 10 best-selling cars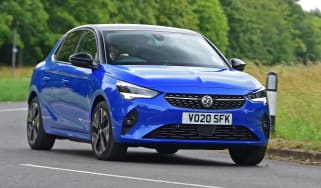 The UK's top 10 best-selling cars