Best road-tax-free cars
Only new electric and hydrogen-powered cars are free from annual road tax today, but a range of used cars are available without any road tax.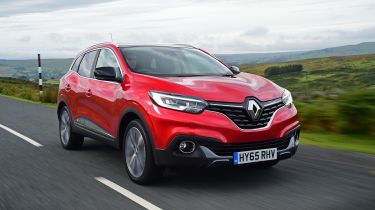 Before April 2017, you could buy selected new petrol and diesel cars and not have to pay Vehicle Excise Duty (VED), better known as 'road tax'. Previously, the amount of road tax you paid was based on your car's carbon dioxide emissions, so the cars producing the most CO2 incurred the highest tax bills for their owners.
Under the new road-tax system, only electric and hydrogen fuel-cell cars, like the Toyota Mirai, are exempt from VED. Check out our guides to the best electric cars and cheapest electric cars for more.
Under the new system, first-year rates vary for petrol and diesel cars and are usually rolled into the on-the-road price of the car but, from the second year onwards, most cars are liable for a flat fee of £150.
Owners of hybrids (including plug-in hybrid and mild-hybrid cars) no longer escape paying road tax, instead paying a standard rate of £140 after the first year. If your car has a list price of over £40,000 (including any options and before any discounts), you'll pay a £325 surcharge for the first five years for all petrol, diesel and hybrid models. Only zero-emission electric cars are exempt from this surcharge.
These figures only apply to cars registered in or after April 2017. If you buy a used car that was registered before then, the old VED rates will apply. That means there are still plenty of road-tax free options if you go for a used car registered before 1 April 2017. Indeed, choose a car registered between March 2001 and 31 March 2017, which has CO2 emissions of 100g/km or less, and you won't pay a penny in road tax. It's worth remembering that the MPG figures listed below were measured on the old NEDC cycle, so you might struggle to achieve such high fuel economy.
There are plenty around, but below you'll find what in our opinion are the 10 best tax-free cars available on the used market.
When the authors of the old road tax system drew up the rules, they couldn't have predicted some SUVs would one day qualify for tax-exempt status. The Renault Kadjar's 108bhp 1.5-litre diesel engine emits just 99g/km of CO2, making it tax-exempt if registered before April 2017. This is despite the Kadjar being a relatively high-riding SUV with decent passenger space and a large boot.
Although it's mechanically similar to the Nissan Qashqai, we rate the Kadjar slightly higher because it's a bit more spacious and fractionally cheaper. A Kadjar with this engine won't be the fastest SUV on the road, but it should prove impressively economical. Note also that a Kadjar in Dynamique Nav trim with a manual gearbox emits slightly more CO2 thanks to its bigger alloy wheels and so doesn't escape road tax.
If you don't want a big estate or SUV, the Vauxhall Astra is one of the more competent family hatchbacks around. Vauxhall pulled out all the stops for the latest model, making it better to drive and more interesting to look at than ever. An impressive 200kg weight reduction meant high economy and low CO2 emissions were significantly easier to achieve. Unlike some of the cars on this list, you can even have a road-tax-exempt pre-April 2017 petrol Astra, thanks to Vauxhall's peppy turbocharged 1.0-litre three-cylinder engine. This emits just 99g/km of CO2, returns 65.7mpg and gets the Astra from 0-62mph in a reasonable 10.5 seconds.
If you're after diesel power, the Astra's 1.6-litre 108bhp engine should fit the bill: this emits less than 100g/km of CO2, regardless of trim. Choose the ecoFLEX model and CO2 emissions are just 88g/km. If you want a touch more power, the 134bhp 1.6-litre diesel is also available as a sub-100g/km model, although note that (as with the 1.0-litre petrol engine) you have to be careful which trim you choose, as some come with larger, emission-increasing alloy wheels.
The Skoda Octavia Estate and its hatchback sibling frequently feature in our top 10 lists because they're such competent, good-value cars. The Octavia Estate gets the nod here, partly thanks to the fact that its vast 610-litre boot doesn't affect emissions or economy at all compared to the hatchback. The Octavia Estate also has an incredibly spacious interior and isn't half bad to drive, either.
Those seeking to escape road tax should look at either the 104bhp 1.6-litre diesel engine or the 108bhp GreenLine model – also a diesel, as these emit 99 and 90g/km of CO2 respectively, making them tax-free if registered by the end of March 2017. The GreenLine is more expensive than the basic S model with a 1.6-litre diesel engine; but Skoda throws in an infotainment touchscreen, a rear spoiler, larger alloy wheels and an extra 4bhp compared to the Octavia S. Economy also improves by about 6mpg if you choose the GreenLine, up to an impressive 80.7mpg.
The Citroen Grand C4 Picasso (now known as the Grand C4 SpaceTourer) has redefined expectations of how big and capable a sub-100g/km car can be. With seven seats as standard, a pleasingly futuristic-looking interior (although the touchscreen-based heating controls are a pain) and decent standard equipment, families in need of a spacious, light and stylish MPV are well served by the Grand C4 Picasso.
The only pre-April 2017 tax-free engine is the 99bhp 1.6-litre BlueHDi 100 diesel and, while this feels a little sluggish, the Grand C4 Picasso's soft suspension and family-friendly nature hardly encourage spirited driving anyway. This engine is only available with the entry-level Touch Edition trim, but Citroen throws in alloy wheels, air-conditioning, cruise control, rear parking sensors, Bluetooth connectivity and DAB radio with this, so it's hardly spartan.
Although the Prius is still top dog amongst hybrids, the Hyundai Ioniq ran it very close on the first attempt. Almost matching the Toyota for efficiency and range, the Ioniq has been popular because it undercuts the price of the Prius. Despite the Prius being sold in large numbers, the Ioniq is still cheaper on the used market. If you like its styling but want an even more efficient model, it's also available as a plug-in hybrid and a purely electric version.
If it's luxury you're after, the new Mercedes E-Class has it in spades. You'll have to go for a hybrid model registered before April 2017 to side-step road tax, though: while the least-polluting E-Class diesel engines are impressively economical, they didn't qualify for free road tax under the old rules. With CO2 emissions of just 49g/km (or 57g/km if you choose AMG Line trim), the petrol-electric E350e hybrid easily qualifies and also avoids the London Congestion Charge.
The 350e is far from the cheapest E-Class on the used market, but the running-costs savings it offers more than makes up for this. Performance is impressive on paper, with 0-62mph taking just 6.2 seconds – although trying to achieve this will make the E350e's claimed 134.5mpg fuel economy a distant dream, and the 2.0-litre petrol engine sounds strained when you're pushing on. Still, for wafting about in executive-style (tax-free) comfort and luxury, few cars match the E-Class' sense of occasion; you can even charge it up at home and cover up to 20 miles on battery power alone.
The BMW 3 Series has a touch more driver involvement and a little less luxury than the Mercedes E-Class, but costs less to buy. The petrol-electric BMW 330e is also fractionally faster than the hybrid Mercedes above (0-62mph takes just 6.1 seconds with the BMW) while its 148.7mpg is similarly impressive. Again, there's no road tax for cars registered on or before 31 March 2017 and no London Congestion Charge, making a used 330e a sound financial proposition.
Despite its petrol-electric hybrid setup and impressive claimed economy, the 330e remains every inch a BMW 3 Series, so is a hoot to drive. Note the addition of a hybrid battery pack means the 330e's boot is about 20% smaller than the standard saloon.
The petrol Skoda Citigo is – like the mechanically identical SEAT Mii and Volkswagen up! – an inexpensive, small city car that feels more grown-up and spacious than its size (and price) would suggest. Keep an eye out for models with the GreenTech package, as this enables the Citigo to escape road tax whether you choose the 59 or 74bhp version of the 1.0-litre petrol engine, as long as they were first registered under the old system.
The more powerful engine is a wise choice if you plan on venturing out of town with reasonable regularity, but these models are a little more expensive to buy. The five-door model also commands premium, but is worth it you're regularly carrying more than one passenger though.
Avoid the sparsely equipped S model and spend the extra on an SE, as this comes with air-conditioning, electric front windows and remote central locking – small extras, but ones you're likely to appreciate. The Skoda Citigo is now electric-only, with a range of over 160 miles, a £3,000 grant to knock the price down and all the Citigo's other plus points. As a result, it's gone full circle; Skoda's smallest car is once again free to tax when you buy one brand new.
To find a Fiesta that's exempt from road tax, you'll have to choose the previous generation model as our Car of the Year 2019 came into dealerships after the VED rates changed. However, you'll still be getting a brilliant car - they're great to drive, most versions are well-equipped and it's backed up by Ford's vast servicing network and affordable parts. Choose the 1.5 TDCi diesel engine (which is still used in the new Fiesta) and you'll scrape under the 100g/km threshold.
The Peugeot 308 range was launched with a 1.6-litre BlueHDi engine that ducked under the tax threshold by emitting 98g/km of CO2. This model remains free to tax if it was registered before April 2017 and makes the 308 a shrewd choice as an ownership proposition; not only is it tax-exempt, but it's also capable of 83mpg, meaning you'll spend relatively little on fuel. Almost all 308s were fitted with plenty of standard equipment, so it's very likely that if you're looking at a nearly new or used version of the current generation, it'll feature the essentials.
Best insurance group 1 cars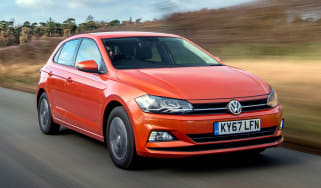 Best insurance group 1 cars
Best new car deals 2020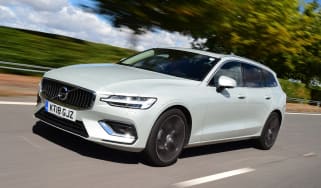 2020 scrappage schemes: the complete guide
2020 scrappage schemes: the complete guide
The UK's top 10 best-selling cars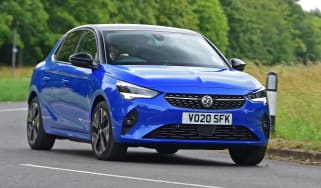 The UK's top 10 best-selling cars