Most reliable cars
We detail the 10 most reliable cars on sale today, so read on to find out which models you can depend on most.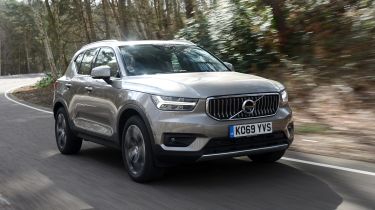 Reliability is likely to be extremely important to anyone buying a new or used car, as owning a car that frequently breaks down causes inconvenience, delays, disruption and expense. An unreliable car is likely to be an unenjoyable one to own.
The days of enthusiastic amateur mechanics fixing issues by the roadside are all but over, as most modern cars rely on complex digital systems for even their most basic functions, meaning even minor problems may require the attention of a technician and a laptop. The upside of this complexity is that modern cars are much easier to live with on a daily basis, returning better fuel efficiency and requiring fewer services in their lifetimes than before.
Our Driver Power survey results of manufacturers support the notion that continually evolving technology in new cars is nothing to fear. Owners of sophisticated, tech-laden models, such as hybrids and range-topping SUVs, told us that they're among the most dependable cars on the road.
Every year we receive thousands of responses from drivers who tell us what they really think about the cars they own. We collate this information to give you the inside track on what are the most reliable new cars to buy. Knowing which models are most likely to suffer from faults is very handy information if you're in the market for a new car.
Our latest Driver Power survey data is based on responses received about new cars, excluding those that are less than 12 months old, helping us to collate a detailed, real-world account of how reliable a specific car is and what problems can occur during ownership.
Buyers of brand new cars often expect them to perform flawlessly when they arrive, but even owners of models that finished in our top 10 reported some faults in the first year of ownership. The results of our survey suggest most serious faults tend to appear after a car has been on the road for three years, once again highlighting the appeal of longer warranties, like those offered by Kia and Hyundai, that extend beyond this period.
These are the results of our 2020 Driver Power survey for the most reliable new cars to own. If you're after a specific body style, check out our guides to the most reliable SUVs and most reliable small cars.
According to your experiences, the Volvo XC40 is utterly dependable. A 98% reliability score means it's the best-rated car on sale, and owners should enjoy generally trouble-free motoring. A roughly average percentage of owners (16%) reported a fault in the first year of ownership but with such a good reliability score, we can infer that the majority of these were minor niggles, such as sat nav glitches and suchlike.
Not only did it come top of the charts in terms of reliability and build quality, but it came first for safety features too. Volvo is set on making its cars the safest on the road and two of its SUVs achieved a top-10 ranking in this respect. The XC40 was also ranked very highly for its smooth ride, and its 14th-place total position (out of the top 75 cars) is highly commendable.
After a few poor years, Subaru is starting to regain a foothold in the UK, and it's easy to see why customers tend to be loyal to the brand. The Outback's boxy shape is a boon for practicality and visibility, and you say that it's quick and drives well. While it's not all good news - the bland styling, fiddly infotainment system and exorbitant servicing costs let it down - reliability is clearly another of the Outback's strong points with a 97.2% score.
Only 13.5% of owners had a fault in the first year, and issues that did crop up tended to be minor ones related to trim and electrics. The Subaru was ranked second for safety features, too, and fourth for build quality. Owners also praised its comfortable front seats, helping it achieve a 17th-place finish overall.
The Nissan Leaf shows how reliable electric cars can be too. A seamless, powerful and almost silent driving experience was ranked as one of the best on sale, and overall reliability is mostly impressive - as shown by its 97% score.
Potential owners may be slightly put off by 22.6% of owners saying they'd had problems in the first year of ownership, however, but electrical gremlins were once again blamed. It also finished top in the running costs section and the 239-mile range of the e+ model means you can manage longer journeys without worry.
Cars usually tumble down our Driver Power list as they get older but the hybrid-only Lexus CT seems to be maturing well. An overall position of 19th is very impressive, as is its 96.8% reliability score. It came third in terms of build quality, with an average percentage of cars picking up faults in the first year.
The CT gets good marks for its driving experience and exterior styling, too, despite being on sale since 2011, although the amount of space on offer and high servicing costs weren't ranked so highly.
Lexus pops up many times on our 2020 Driver Power list (and takes the top spot in our manufacturers list once again), and its RX SUV came third overall - with the IS saloon not far behind in eighth. The same annoyances with running costs and the infotainment system are still present, but the RX performs very well in all other areas.
You say it's comfortable, practical, has strong acceleration and has a well made, upmarket feel, and that reliability is top-notch too, at 96.6%. Only 9% of owners reported issues in the first year of ownership, and most of those were related to the electrics.
Not only has the Toyota Prius found fame for being the best-selling hybrid, it has also garnered a reputation for being a top all-rounder. Its combination of a hybrid petrol engine, electric motor and automatic gearbox has proved to be capable of racking up huge mileages without issue. The latest version appears better than ever, and a miniscule 6.8% of owners mentioning a problem in the first year is impressive.
Owners also love its low running costs (it came second in the category) and large boot, but criticised its infotainment system. This wasn't enough to stop the Prius being crowned our 2019 Driver Power champion, although it's slipped down to a still-respectable 16th place in 2020. The 96.56% reliability score is unsurprisingly similar to the Lexus CT, as the two cars share their underpinnings.
The Peugeot 3008 is our favourite family SUV and it seems owners have very little to complain about either. You didn't give it a black mark in any area, which is why it came second out of all the 75 cars ranked. Reliability is a particular strong point (it scored 96.09%), and only 11.8% of owners reported a problem.
This figure is echoed across the entire Peugeot range, and many of those 3008 owners mentioned recall work rather than problems with their particular car. In other areas, the 3008 finished sixth for build quality, fourth for exterior styling and seventh for its driving experience.
Aside from minor electrical faults, owners of the Toyota Yaris were full of praise for the car's reliability. The Yaris proves that Toyota can build its less expensive models to be just as reliable as the more expensive ones produced by its luxury brand, Lexus. Overall, the Yaris scored a rating of 96.07%, and it had an impressively low fault rate of just 5.7%.
This generation of Yaris is no longer available brand-new, and hopefully its replacement can overturn the poor marks you gave for interior comfort and practicality.
Featuring some of the same mechanical parts as the Prius, the Toyota Corolla almost exactly matches its reliability score at 96.06%. Very few (7.7%) owners told us they'd had issues, but these were minor or were fixed quickly.
The Corolla's hybrid drivetrain made it impressively cheap to run, and inexpensive servicing bills helped too. It also came fifth for its smoothness, eighth for exterior styling, fourth for safety features and top for ride and handling. A small boot and a fiddly infotainment screen were your main bugbears, which match our feelings about Toyota's impressive family hatch. Still, it pleased owners enough to grab seventh position out of all the cars in our survey.
If you want a reliable car, it seems to pay to buy a Toyota product, as the quirky Toyota C-HR rounds out a top ten where six of the cars are Toyota or Lexus models. A reliability score of 95.95% is very good indeed, and most of the 14.3% of owners who'd experienced a fault blamed electrical glitches. Closely linked to reliability, the C-HR came 10th for build quality, and the same position for safety features, while exterior styling was also praised. Besides poor practicality (blame the sleek coupe shape), the C-HR performed well in most areas on the way to finishing 25th overall.
The UK's top 10 best-selling cars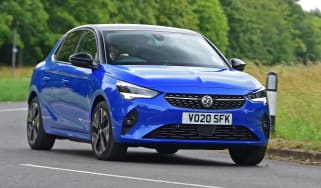 The UK's top 10 best-selling cars
Best reliable small cars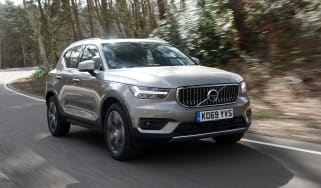 Best new car deals 2020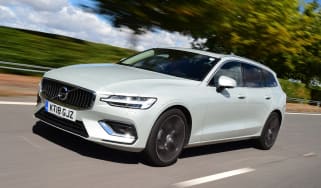 2020 scrappage schemes: the complete guide
2020 scrappage schemes: the complete guide
The UK's top 10 best-selling cars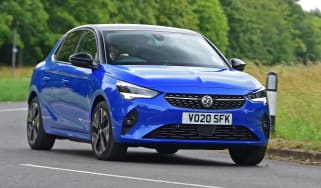 The UK's top 10 best-selling cars