BMW 2 Series Coupe: old vs new
BMW's new 2 Series Coupe joins a shrinking part of the market; how does it compare to the car it replaces?
The BMW 2 Series range is messy and confusing. Besides the coupes we're comparing here, there's the related 2 Series convertible, the 2 Series Gran Coupe saloon and even two versions of a 2 Series MPV, called the Active Tourer and Gran Tourer. The last three share more with the latest BMW 1 Series than the 2 Series coupes, and are front-wheel drive as standard.
Sitting on a completely different platform to the saloon and the MPVs, the new 2 Series Coupe is rear-wheel drive as standard, just like its predecessor. Unlike the people-carriers, the BMW 2 Series Coupe is meant to appeal to enthusiasts and keen drivers, with powerful engines and much more attention paid to the driving experience.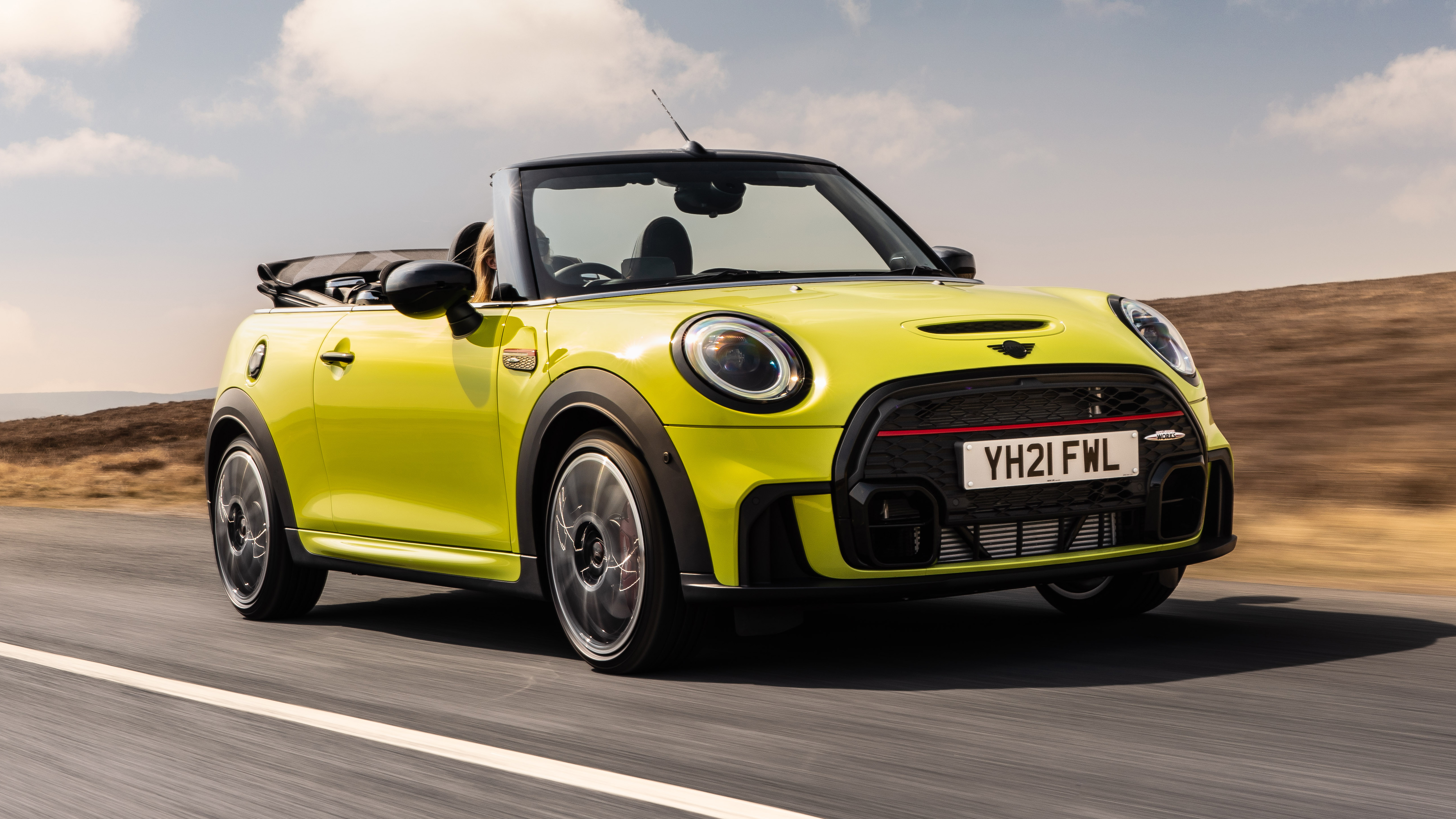 Top 10 best convertibles 2022
It's a little surprising that the new 2 Series Coupe exists. The market for petrol- and diesel-powered coupes is small, and the German brand had to pair up with Toyota to create a new BMW Z4 roadster. The future of the Audi TT is undecided, but it's likely the next-generation TT will be electric.
If you're keen on a sporty coupe with space for four, the BMW 2 Series is well worth a look. Here, we compare the new model against the car it replaced. Alternatively, you can view used BMW 2 Series deals on BuyaCar, with cars costing from under £15,000.
Styling
From some angles, the old 2 Series coupe is quite a pretty car. Like classic coupes, it has a relatively long bonnet and a short rear end. Two trim levels, Sport and M Sport, give looks that are elegant and athletic respectively. The 2 Series looks like the contemporary 4 Series, even though it was mechanically similar to the last-generation BMW 1 Series.
The new car uses the same platform as the current BMW 4 Series, and the styling has taken a more radical turn, too. You still get a curvy coupe shape, but that's now offset by angular headlights and jutting air intakes. Stretched grilles make the car look wider, and the boot lid has an integrated spoiler to reinforce the car's sportiness. It seems like BMW is trying to take on aftermarket tuning companies, with tinted rear lights and oversized exhausts coming as standard. The M Sport Pro pack also adds a fashionable gloss spoiler cap.
Interior
Being based on the 1 Series, the last 2 Series coupe had an interior that was well-built and logically laid out, although it wasn't the last word in style. An Audi TT offers more pizazz inside, while you sit lower in a Porsche 718 Cayman. Equipment is good, though; all 2 Series coupes get sat-nav, and all facelift models (2017 onwards) have LED headlights. SE gets basic cloth seats, while Sport and M Sport get more supportive seats, with the latter getting Alcantara suede upholstery.
The new model shares its interior with the BMW 3 Series and 4 Series, so it feels more modern and premium than the old car. There's a larger central touchscreen and a new digital instrument cluster, plus Amazon Alexa integration and artificial leather upholstery. This time around, the only choices are M Sport or the range-topping M240i, so all cars feel sporty inside and out.
Engines and handling
The 2 Series Coupe took over from the BMW 1 Series Coupe, but kept its sharp focus on an engaging driving experience. True, a Porsche Cayman is even better, with more steering feel and powerful engines, and that's why it's more expensive. A Toyota GT 86 or Subaru BRZ are also fun to drive and cheaper, but the 2 Series blends its great handling with far more long-distance comfort, so it's arguably more usable day-to-day.
Buyers of the last-generation 2 Series coupe can choose from two petrol and two diesel engines. The 218i uses the same 1.5-litre petrol engine you'll find in the MINI Cooper, but is nippy rather than quick, so we'd recommend the 2.0-litre 220i instead. Above those were the M240i (formerly M235i) and the range-topping BMW M2, which are true driver's cars and use a six-cylinder 3.0-litre petrol engine. The 335bhp M240i zips from 0-62mph in just 4.6 seconds; the 365bhp M2 is quicker and more exciting still.
Diesel-engined cars match the acceleration of petrol ones and will be cheaper to run, but the diesels are only really suited to high-mileage drivers. BMW's xDrive four-wheel-drive system is available on the 220d, but we'd swerve it unless you live somewhere with bad roads or weather.
The engine range has been slimmed down to 220i, M240i and 220d models for the new 2 Series. We'd expect most buyers to go for the 220i, and with 181bhp it's good for 0-62mph acceleration in 7.5 seconds. The 220d diesel is quicker off-the-line thanks to more torque, while the M240i gets 369bhp and four-wheel drive this time around for a 4.3-second 0-62mph dash. It's an interesting alternative to an Audi RS 3 or Mercedes-AMG A 45 S, and its six-cylinder engine sounds more interesting too.
Practicality
While practicality isn't often a primary concern for coupe buyers, both versions of the 2 Series Coupe do well here. Once your rear-seat passengers have clambered in past the folded front seat, there's enough room back there for adults, although perhaps only for short journeys. Some rivals, like the Cayman and the Alpine A110, only have two seats.
The new car gets a boot that's 20 litres bigger than before. At 390 litres, it's 10 litres more than you get in the Volkswagen Golf hatchback, albeit with a smaller boot opening.
Verdict
At a time when small coupes are seemingly a dying breed, it's great to see that BMW has kept faith in the 2 Series Coupe. That on its own is a reason to buy one, to ensure that cars like this continue to be made for as long as possible. The 2 Series may even become a future classic.
A car like this is bought with the heart, so we'd go for whichever one you prefer the look of. If you can't decide, go for the new one, because it has a more upmarket and more spacious interior.
Read our guides to the best sports cars and best drivers' cars.