Best hybrid cars
Petrol-electric hybrid technology has become so ubiquitous that the cheapest hybrid cars can be had for the same price as a family hatchback.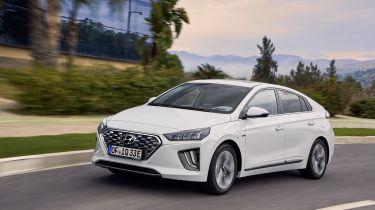 The Toyota Prius and Honda Insight are two of the most famous hybrid cars because they were seen as pioneers when they arrived back in the 1990s. Since then, other manufacturers have developed their own hybrid technology in an effort to cut harmful tailpipe emissions. Now there are not only more hybrid models to choose from but different types of hybrid technology too. Below, we've ranked the best hybrid cars on sale today.
But what exactly is a 'hybrid'? There are different types but they all use a combination of a petrol or diesel engine and an electric motor. Traditional hybrids use an engine as their main power source, and assistance is provided by an electric motor and a small battery pack, typically under acceleration and at lower speeds.
Most new models are plug-in hybrids (PHEVs), which manage a reasonable distance on electric power alone. You can also buy mild hybrids and range-extenders, although these are far less common than they were a few years ago. Our guide to hybrids takes you through each type in more detail.
Get the latest electric and hybrid car news, reviews and analysis on DrivingElectric.com
So which type of hybrid is best? That depends on your driving habits and budget, but all should save you money compared with a petrol or diesel model and tend to be less polluting. To compare thebest hybrid and electric cars, best hybrid SUVs, best hybrid and electric sports cars and best electric-only cars, take a look at our round-ups. And below is our list of the best hybrid cars overall you can buy today.
Arguably the biggest rival to the Prius Plug-In, the Hyundai Ioniq significantly undercuts the Toyota. Fuel economy is a close match for the Japanese car, despite it being noticeably faster. It feels more like a conventional car to drive, too, partly thanks to a dual-clutch automatic gearbox that behaves more obediently than the noisy CVT in the Prius.
Where the Toyota hits back is with a more comfortable ride thanks to softer suspension that, remarkably, also allows the Prius to handle more sure-footedly in bumpy corners. Most buyers will find that the stronger value of the Hyundai far outweigh its limitations, though, and a five-year, unlimited-mileage warranty provides additional reassurance.
The declining popularity of diesel means the 330e could become a very important member of the BMW 3 Series line-up. When the lithium-ion battery is fully charged, you should be able to manage up to 41 miles of electric driving, which few other hybrids can match. Its claimed figures of 138mpg and 39g/km of CO2 might not always be achievable in real driving but the low CO2 rate means company-car tax is much lower than for the 320d or 330i.
In terms of driving, it's almost identical to the conventional petrol and diesel models, and an 'XtraBoost' feature bumps power up from 249bhp to 289bhp for limited periods when the battery is sufficiently charged. As a result, the 330e is one of the fastest-accelerating versions of the 3 Series. The boot has shrunk from 480 to 375 litres to accommodate the battery pack, but it's still a decent size and the reduction is a small drawback of an otherwise very accomplished car.
The Prius is seen by many as the 'original hybrid', and the fourth generation model is more efficient than ever. On the stringent new WLTP test cycle, it managed up to 67.2mpg, a figure only a couple of diesel engines can match. The Prius also impresses with its equipment levels (all cars get LED headlights, adaptive cruise control and a rear-view camera) and its comfortable, relaxing driving experience. It's not the last word in fun - as you might expect - but it handles tidily and doesn't have as much body roll as previous versions.
There's a plug-in hybrid model that's more efficient but costlier and less practical, but we reckon the standard Prius offers good economy for most buyers. It's worth mentioning that the Prius had a stellar performance in our 2019 Driver Power owner satisfaction survey; it was ranked the best car on sale by owners, and topped the charts for reliability too.
Starting at near the £60,000 mark, the V90 T8 is an undoubtedly expensive car, but it offers a huge amount of passenger and luggage space, as well as supreme comfort and stylish design, combined with rock-bottom running costs. It's a particularly strong choice for company car users due to its very low official CO2 emissions. Private buyers will benefit from excellent fuel economy, too - as long as the keep the batteries topped up and take full advantage of the V90 T8's electric range.
Toyota has always been at the forefront of technology, but has also gained a reputation for conservative design. Perhaps the C-HR is evidence its stylists have caught up, because not only does it have an advanced hybrid powertrain, it also looks like no other crossover. Sharp lines, hidden rear door handles and a swooping roofline disguise the fact the C-HR is almost the size of a Nissan Qashqai, and it looks far sportier as a result.
With the same underpinnings as the latest Prius, it boasts a 1.8-litre petrol engine and gets from 0-62mph in a reasonable 11 seconds dead. Taller bodywork means it can't quite match the Prius for economy, but 58.9mpg and CO2 emissions of 86g/km does beat diesel rivals like the SEAT Ateca and Nissan Qashqai. The C-HR has neat handling and rides comfortably, with only the CVT automatic gearbox spoiling refinement somewhat by allowing engine revs to flare noisily.
A key part of the appeal of the BMW 530e is its price tag, which – thanks in part to its use of a smallish 2.0-litre petrol engine as part of its plug-in hybrid power system – is towards the lower end of the BMW 5 Series range. Combine this with a low Benefit-in-Kind bracket and its appeal to company-car users is clear. And while private drivers will welcome its claimed fuel economy of 141.2mpg, private and company drivers alike will enjoy the BMW's performance.
Thanks to 248bhp from the combination of petrol engine and electric motor, it can sprint from 0-62mph in just 6.1 seconds, and drives very well, even if not with quite such a smooth ride as other 5 Series models. Interior design, standard equipment and safety are just as impressive, helping to make the 530e one of the most compelling hybrid saloons.
If you look at its straight-line speed alone, the plug-in hybrid Countryman more than deserves its Cooper S name. A 0-62mph time of 6.8 seconds means that this mid-size SUV is among the fastest MINIs you can buy, while four-wheel drive helps it keep a firm grip on the road when surfaces get greasy. It's certainly capable of putting a smile on the face of an enthusiastic driver, offering no less involvement than its petrol and diesel-fuelled sister models.
As you might expect from a plug-in hybrid, fuel economy is impressive – although you may find it tricky to reach its claimed 156.9mpg if you regularly make journeys that go beyond the MINI's 28.6-mile all-electric range. Low CO2 emissions of 43g/km place it in a low Benefit-in-Kind (BiK) bracket for company-car users, far lower than other Countryman models. Private buyers will find it pricey, though, and you should only expect big savings if much of your driving involves short, urban journeys.
Toyota realises that not everyone who wants a hybrid wants a Prius, so it's taken the Prius' drivetrain and put it in a sharply styled family hatchback. The Corolla nameplate has returned and the majority of the range comes with hybrid badges.
The battery and electric motor can be mated to a 1.8-litre engine (as per the Prius and C-HR) or a more powerful 2.0-litre engine. Inside, it feels as upmarket as the Ford Focus, if not quite the Volkswagen Golf, but there's plenty of standard kit - the entry-level trim comes with luxury features like LED headlights and a reversing camera. Keen drivers might wish that the steering had more feel, but the Corolla is comfortable and handles well enough. You can also get the Corolla as a four-door saloon or five-door estate should you want more boot space than the hatchback offers.
The Kia Niro is available in two flavours: a regular hybrid that sees the petrol engine and small electric motor working in concert to propel the car efficiently, and a more expensive plug-in version that offers the possibility of significant electric range. The latter will benefit company-car drivers in particular, but both are among the more affordable and practical hybrid cars you can buy right now, making them ideal for family motoring. There's also an e-Niro electric model with 282 miles of range.
The UX is the newest and smallest SUV in Lexus' line-up, slotting in below the larger NX and RX. It shares underpinnings with the Toyota C-HR Hybrid, but Lexus' engineers have made it more entertaining to drive, as well as adding the brand's typically high-quality interior fit and finish. The UX makes a compelling alternative to German rivals like the BMW X1, Mercedes GLA and Audi Q2.
London Congestion Charge exempt cars 2020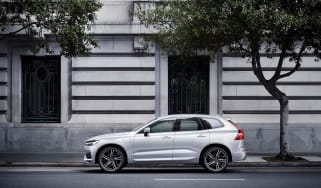 London Congestion Charge exempt cars 2020
Best small company cars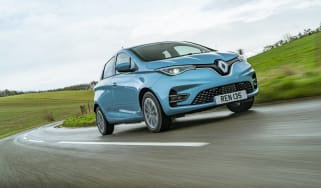 New 2020 Kia Stonic SUV: prices and specs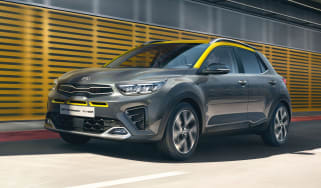 New 2020 Kia Stonic SUV: prices and specs
Updated Peugeot 5008 starts at £29,585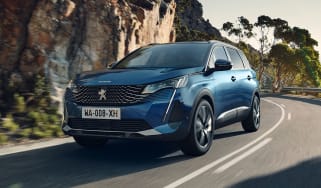 Updated Peugeot 5008 starts at £29,585
Cupra Formentor SUV review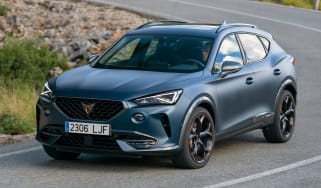 Cupra Formentor SUV review