Best used small cars
Looking for a small, sensible secondhand buy? We name 10 of the best small used cars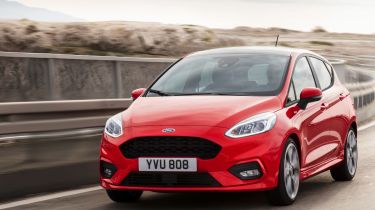 City cars and small hatchbacks are the perfect fit for British towns and cities because they're easy to park and can squeeze into tight gaps - and most still offer plenty of space for at least four people and a usable boot.
Today's small cars need to be able to do so much more than just provide A-B transport. Buyers expect them to be economical, safe, comfortable and capable of the occasional longer trip if needed. Most people now want and expect DAB radio, parking sensors and alloy wheels, so some small cars are impressively well-equipped too; you can find cars with 'big-car' features like sat nav and heated seats.
City cars and superminis major on low running costs and low purchase prices, and that's even more relevant for used buyers. You might be surprised at what you can get for a relatively modest amount, especially as cars registered a year or two ago have already suffered most of the depreciation they'll incur. If you're thinking of buying a used small car, you should be able to get low-mileage cars that are in nearly-new condition.
When choosing from the best used small cars, there are certain factors to take into account that are less relevant to new car buyers. Cars on the second-hand market may be getting near the end of their warranties, so you'll probably want a car that has a reputation for and a history of good reliability. Check out our guide to the most reliable small cars on sale if that's a top priority.
You'll find many of the cars in our list for sale among the Approved Used programmes offered by their respective dealers, and they're all popular choices for independent used car dealers to keep in stock as well.
Continue reading for our rundown of the best second-hand small cars. Once you're done, why not check out our guides to the best cars with cheap insurance and best used electric cars?
The Ford Fiesta won our esteemed Car of the Year accolade, because it excels in almost every department. It's well-equipped, great to drive, spacious, stylish and reliable, and it's rightfully the default choice in the small hatch class. The Fiesta is an ideal car for first-time drivers, older people and everyone in-between.
Now, after being on sale for a couple of years, you can pick up a Zetec model with sat nav (an optional extra), Apple CarPlay and cruise control for almost half the price of a current entry-level model. You can enjoy a multi-award winning car, and get a great deal seeing as you won't suffer the heavy initial depreciation. With the biggest network of dealerships in the UK and cheap servicing, the Fiesta makes a great used buy.
The Skoda Fabia received a minor facelift in 2019, so the pre-facelift model is still our recommendation. There are plenty of low-mileage, good-condition examples in the classifieds, and they tend to be quite a bit cheaper than a brand new one. Even the base 'S' model features Bluetooth and DAB radio, while the SE trim level adds upgrades like alloy wheels and cruise control.
The Fabia is essentially a Volkswagen Polo underneath, so it benefits from VW's build quality and reliability. It's cheap to run too, with a good offering of both petrol and diesel engines and a slick DSG automatic gearbox available too. Both the hatchback and estate versions offer excellent practicality as well.
As is common with city cars, the Volkswagen up! is one of three near-identical triplets, sharing parts and bodywork with the Skoda Citigo and SEAT Mii - although the VW is now the only one of the three available new with a petrol engine. There's precious little to choose between the three on the used market – the VW arguably has the most upmarket image and offers a more powerful engine, but all offer excellent value for money as a second-hand buy.
Whichever you choose, though, it comes highly recommended for its style, practicality and driver appeal, although it's worth bearing in mind that all three are strict four-seaters. Volkswagen Group doesn't offer the most generous warranty in the business, but the Mii, up!, Citigo family have all proven reliable since their 2011 debut. They're simple cars without much to go wrong.
The SEAT Ibiza combines some Spanish flair with the sturdy underpinnings of the Volkswagen Polo, and offers quite a lot of equipment and space - especially on the used market. The SE Technology includes must-have kit like DAB radio and air con, plus niceties like sat nav and metallic paint. FR trim adds sporty looks, while Xcellence brings even more kit such as keyless entry and adaptive cruise control.
The boot is among the biggest in the class at 355 litres (just 25 litres short of bigger cars like the VW Golf), while the big-selling 1.0-litre engine is peppy and economical. We'd recommend going for the turbocharged 94bhp or 113bhp versions because the 79bhp MPI engine can feel underpowered. SEAT Approved cars come with extra peace of mind thanks to 12 months' warranty and roadside assistance.
It sounds a little dull to cite a car's warranty as its most attractive feature, but the Hyundai i10's five-year/unlimited-mileage policy is too impressive to ignore. The rest of the car isn't too shoddy, either. It's not the most glamorous city car you can buy, but has developed its own identity in recent years and could almost be described as sporty-looking. It's no dull soul to drive, either, with a peppy feel from its free-revving petrol engines and slick manual gearbox.
It's also a genuine five-seater, with four side doors and seatbelts for five, although taller rear-seat adults might find long journeys a little taxing. The Hyundai badge might not get neighbours' curtains twitching with admiration, but that helps to keep used i10 prices low, which makes it fantastic value for money.
The MINI is one of the most fun-to-drive small cars on sale, even if you go for the entry-level One model. You could almost think of it as a cut-price sports car and, just like sports cars, it prioritises driving fun and a pleasing interior over practicality. Five-door models are available and are better if you're regularly going to be carrying passengers in the rear seats, and the boot is still big enough for a shopping trip or a couple of suitcases.
There are plenty available for about half the price of a new model, with peppy petrol or diesel engines, and all come with front fog lights, heated mirrors, Bluetooth and DAB radio. MINIs use the same underpinnings as some BMWs, and the MINI hatchback is definitely more of an upmarket proposition compared to the Fiesta and Fabia.
Electric cars are much more expensive than equivalent petrol or diesel cars, but buying a used one means prices are a bit more reasonable. The Renault ZOE has been one of the best-selling EVs since its launch, so there are plenty around, but newer models will be faster, better equipped and should offer more range. Savings continue when you've bought the car, too, with free VED (road tax) and low recharge costs.
The ZOE is quiet, nippy and produces no emissions, so it's the perfect town companion, but doesn't struggle on faster roads either. An eight-year warranty covers the battery if it drops below 66% of its original capacity, and you'll need to remember that a used electric car won't offer quite the same range as a brand-new model.
The entry for the Hyundai i10 above could almost have been written for the Kia Rio, which has an even longer seven-year/100,000-mile warranty. However, the Rio, from Hyundai's sister brand, is a slightly bigger car that competes with the Ford Fiesta and Vauxhall Corsa – neither of which can hold a candle to the Kia where it comes to value for money.
The Rio's styling might not catch the eye, but it's smart and up-to-date, and quite fetching in bright colours. The subtle looks conceal a spacious interior with a big boot, and standard equipment is generous across the range. What's more, while the warranty is reassuring, a strong reputation for reliability means trips to the dealer should be infrequent – overall, the Rio came an impressive 23rd out of the 100 cars in our 2020 Driver Power survey.
The latest Nissan Micra is one of the most mature and well built small hatchbacks you can buy - it challenges even the VW Polo for quality. Don't let its reputation as a learner car put you off, as the new Micra is sophisticated and offers a strong level of standard equipment. WIth Acenta trim and above getting you essentials like electric windows, air conditioning and cruise control, plus front fog lights and appealing chrome trim.
Seeing as the current Micra was only launched in 2017, the prices aren't at rock bottom yet, but the previous generation car is still a good choice if you want plenty of space, low running costs and an easy drive. These can be picked up for relatively low money, too.
The Suzuki Swift is a slightly different rival to the Ford Fiesta and VW Polo but it's worth considering for those looking for a good-value used small car. Used Swifts will be cheaper than equivalent Fiestas but you still get DAB radio and a leather-trimmed steering wheel on all models. Hunt out a higher trim level, and you'll enjoy a seven-inch touchscreen with smartphone mirroring and a reversing camera, not to mention a better safety rating due to extra driver assistance.
It's cheap to run and is fun to drive - thanks to its weight and compact size - and is competent on long motorway journeys. Alongside the Toyota Yaris, the Swift is currently one of the only superminis available as a hybrid.
The UK's top 10 best-selling cars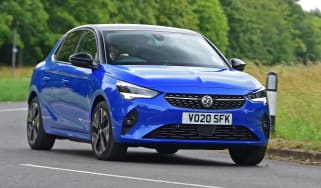 The UK's top 10 best-selling cars
Ford EcoBoost engines: what are they and should you buy one?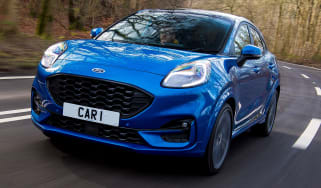 Ford EcoBoost engines: what are they and should you buy one?
New 2020 Kia Stonic SUV: prices and specs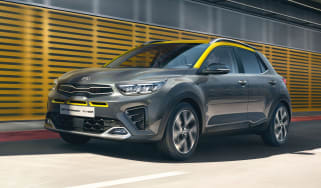 New 2020 Kia Stonic SUV: prices and specs
Updated Peugeot 5008 starts at £29,585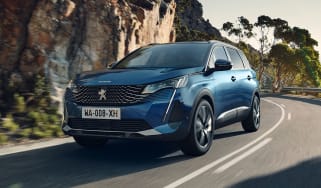 Updated Peugeot 5008 starts at £29,585
Cupra Formentor SUV review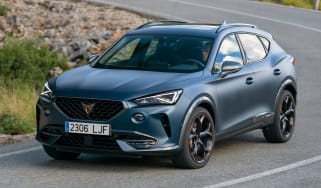 Cupra Formentor SUV review