Honda Civic Type R review (2017-2021)
"The nimble, responsive Honda Civic Type R delivers thrills without sacrificing comfort or practicality"
Pros
Impressive performance
Fantastic handling
Practical design
Cons
Fussy looks
Sat nav not standard
Not the best sounding engine
The Type R badge has been held in great respect ever since it first appeared in the UK two decades ago. Since then, the red 'R' has adorned the rump of four generations of Honda Civic, and now it's made it onto a fifth.
This is no glorified trim level, though. The Type R treatment involves giving the regular Civic a thorough top-to-bottom going over, with dozens of upgrades in the quest for greater driving pleasure. And this latest model has addressed the few weaknesses of the previous model – quibbles that saw it lag behind cars like the Ford Focus RS, Mercedes-AMG A45 and Volkswagen Golf R in the hot-hatch wars.
While the previous Civic Type R was undoubtedly a terrific driver's car, it wasn't quite the complete package it could have been. Its brittle ride quality and rather brusque manners meant that long journeys could be a chore, and its interior wasn't exactly the last word in sophistication. Fortunately, the same improvements that make the regular Honda Civic a better all-rounder than the previous generation have given the Type R a real boost, too. It's been further refined for 2020, with a mild facelift that includes a new grille to reduce coolant temperature by up to 10 degrees when the engine is working hard. There are new LED headlights and three new trim levels to appeal to a broader range of customers.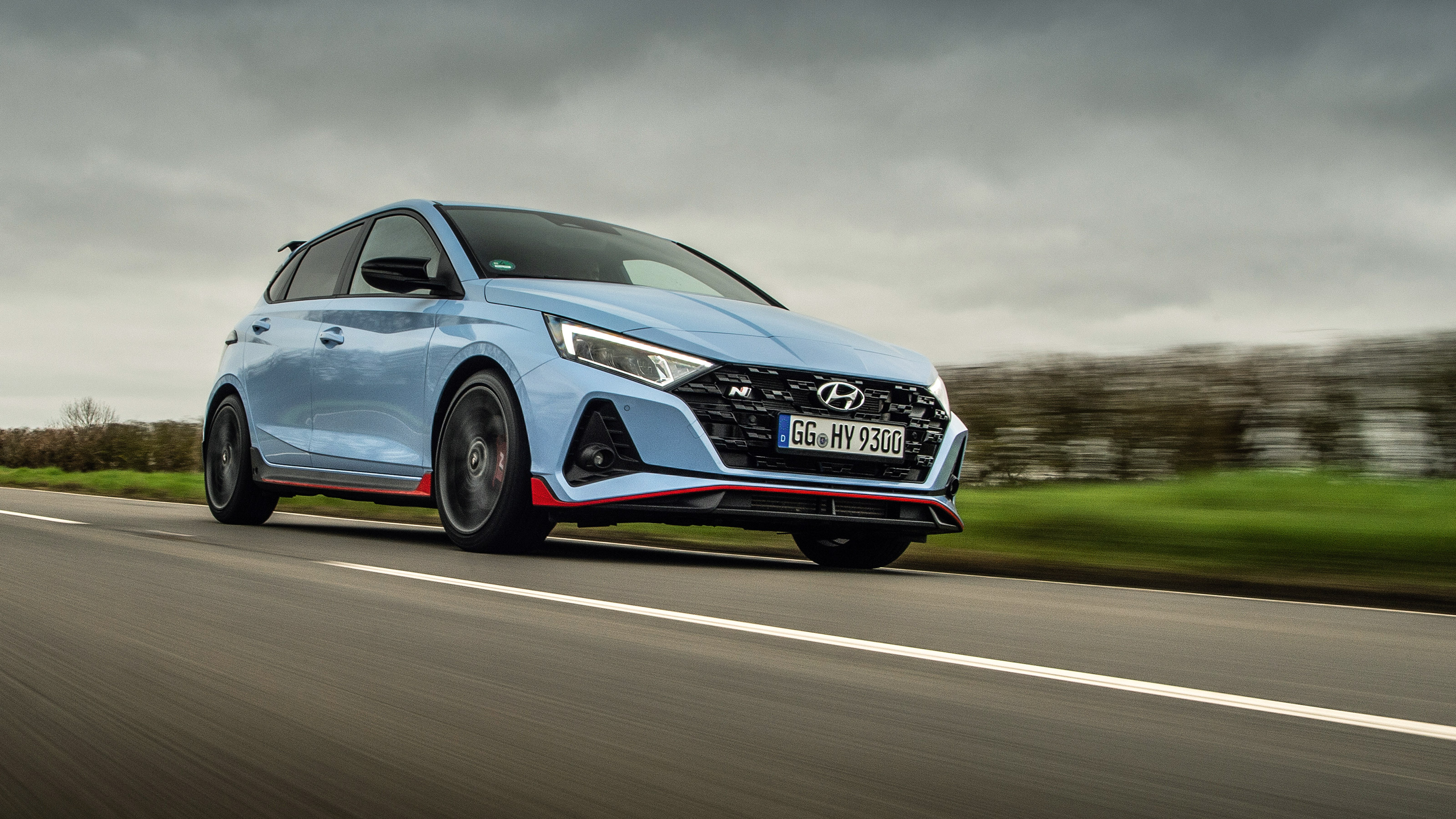 Top 10 best hot hatchbacks 2022
Crucially, the bits that make it a Type R are as impressive as ever. The 2.0-litre turbocharged engine has been carried over from the previous model, but has been fettled for 10 extra horsepower, bringing the total to 316bhp. The turbocharger is unobtrusive, too – with almost no delay in its responses, the Type R engine simply feels big and muscular. This means it accelerates very quickly, whether you're pulling away from rest or overtaking slower traffic. Its claimed – though largely academic – top speed is 168mph, while Honda states acceleration of 5.8 seconds from 0-62mph.
The huge – and very powerful – brakes are unique for the Type R, and feel easily capable of slowing you from high speeds time and again without growing tired. A new design for 2020 makes them lighter and even more resistant to brake fade. The bodyshell of the latest model is also 35% stiffer than before, which helps it to feel far more precise when you drive enthusiastically. This played a part in the Type R reclaiming its trophy for the fastest Nurburgring circuit lap for a front-wheel drive production car – although it has since been beaten by the two-seat Renault Megane RS Trophy R, which costs an eye-watering £72,000.
The stiff body also helps the latest Type R ride more smoothly than the previous model. Eliminating flex from the bodywork means that the springs don't have to work so hard to keep lean under control. This, combined with a more sophisticated rear suspension design, means that bumps and potholes don't feel nearly as crashy and uncomfortable as used to be the Type R's achilles heel. New adaptive dampers mean you can now adjust the ride for ultimate handling or a more comfortable ride as the mood takes you. Choose the Sport Line and smaller wheels also make it the most comfortable version on bumpy roads.
You'll either love or hate the Civic Type R's styling, with its gaping air intakes, bonnet vent, wheel arch extensions and massive boot spoiler. It's definitely one of the most outlandish-looking hot hatchbacks, so those that prefer subtlety might be happier in a Hyundai i30 N or BMW M135i. Honda says all the sporty body parts enhance the aerodynamics and driving experience, but for 2020 it introduced a more discrete Sport Line version of the Type R with a much smaller rear wing and black seats instead of the standard red ones.
The latest Honda Civic has a far more organised dashboard than the previous model, and that helps to give the Type R a more mature and serious feel behind the wheel. The driving position is low, so you feel like you're part of the action and have a clear view of the special digital instrument cluster. What's more, the standard of fit and finish is high. The materials used in most places you'll look at or touch most often are tactile and good looking, although there's still a cheap feel to some more out-of-the-way interior surfaces. We've sampled more intuitive infotainment systems, too, despite Honda adding some shortcut buttons in the facelifted car to make it easier to operate.
Other inherent Civic attributes shine through, including lots of standard equipment and a big, cleverly designed boot. Euro NCAP gave the Civic five stars when it was reassessed in 2017, while autonomous emergency braking will help minimise the risk of a collision and there are gadgets like blind-spot monitoring and speed-limit warnings to help with your workload behind the wheel. Honda also enjoys an enviable reputation for quality and, according to our Driver Power owner survey, it seems Civic drivers are mostly happy.
With the Type R's pricing roughly equivalent to its Ford and VW rivals, it appears that few will be disappointed by the value it represents – although the GT version, with sat nav, climate control and an upgraded stereo, is a little more expensive.
In all respects beside being costlier to buy and run, the latest Type R really does embody all the virtues of the current Honda Civic hatchback, while satisfying the high-performance urges of all but the most demanding drivers. It's certainly a worthy recipient of the hallowed red R badge.