Car subscriptions: what are they, and are they better than PCP or lease deals?
Is a car subscription the right way for you to get a new car in your garage? We go through the pros and cons of car subscription services to find out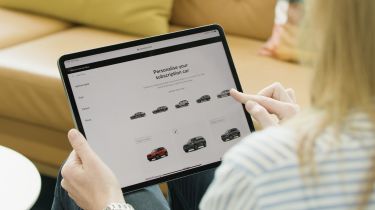 A number of options are out there for buyers looking to drive a new car, or replace the one they currently own. These range from buying the car outright, either with your own savings or a bank loan, to buying a car with the help of a car finance agreement, or borrowing a car over a specified length of time as part of a car lease.
One relatively recent phenomenon in the world of car ownership is the rise in popularity of car subscription services. In theory, a car subscription promises to offer a bit more flexibility to drivers than a more traditional purchase, finance or lease agreement. However, depending on how long you intend on using the car or service, there may be cases where you'll be better off buying or leasing the car instead.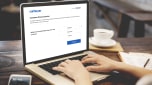 Free car finance calculator tool: compare used car finance quotes fast
To help you decide whether you should get your next car through a car subscription, keep on reading for our full guide on the pros and cons of car subscriptions, and how they compare to more traditional ways of getting a car on your driveway.
What are car subscriptions?
Car subscriptions are, in essence, a way for you to borrow a car over a period of time. Much in the same way a subscription for a video or music streaming service works, you pay a specific amount (almost always a monthly fee), and once the subscription period comes to an end, you return the car to the provider.
While this isn't the case with all car subscriptions, some providers do include other costs that come with owning and running a car. On these all-inclusive car subscriptions, the tax, servicing costs and sometimes even the insurance cover will be included in the subscription price, meaning in many cases the additional expense you'll need to worry about is paying for the fuel – whether this be petrol, diesel, or the electricity costs if you decide to go for a fully electric car. This will vary between providers, though, so make sure you know exactly what you're liable for before you agree to the terms of the subscription contract. There are also some dedicated electric car subscriptions.
How do car subscriptions differ from leasing or financing a new car?
While a car subscription works in a similar way to a car lease, there are distinct differences between the two. The most notable one is that subscriptions generally run for shorter periods of time than your traditional car lease, so a subscription may be more suitable if you don't need to use the car for a long period of time.
In many cases, you also won't be restricted to one specific car as part of your car subscription: the monthly fee will typically give you access to a selection of vehicles, with the ones available to you often being dictated by what cars are in the provider's fleet and how much you're paying per month. In contrast, a car lease will restrict you to just the one car – and this will always be the case with a car finance agreement, since you're paying back the money you used to buy a particular car with. 
Partnership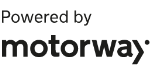 Need to sell your car?
Find your best offer from over 5,000+ dealers. It's that easy.
A car subscription is typically a lot easier to set up than a car lease or finance agreement. Whereas you will almost always need to pay a hefty deposit or upfront payment at the start of a lease or finance agreement, this won't be the case with a car subscription – by and large, the biggest initial expenses before the car arrives are the admin and joining fees. 
However, there are ways in which the lines between a car subscription and a car lease or finance agreement can become a bit more blurred. For example, there will typically be mileage restrictions on a car subscription, although you may be able to pay extra per month to increase the mileage cap. 
Electric car subscriptions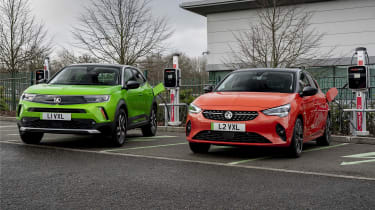 Given that more UK buyers are switching to zero-emission vehicles, it's not surprising that several companies offer electric car subscriptions. Insurance, breakdown cover and maintenance is included, as it is with most car subscriptions, but a dedicated EV subscription service typically also includes an allowance for charging and carbon-offsetting. Some offer discounted energy, green energy guarantees and a home charger in the cost as well.
Do car companies offer their own subscription services?
Most of the companies that you'll find offering car subscription services will be third-party firms that will either be specialist subscription providers or already-active lease firms. However, if you have your eyes set on a specific make of car, a small but slowly growing number of car companies are operating their own direct subscription programmes.
Lexus was one of the first car companies to experiment with a subscription service in the UK in 2019, although it wasn't a 100% Lexus initiative because it was done in partnership with the car subscription company Drover. This service doesn't seem to be operating at the time of writing, though.
An honourable mention goes to Stellantis, which is the parent company of car makers Citroen, Fiat, Jeep, Peugeot and Vauxhall to name but a few. While you can't sort out a subscription directly through the car makers, Stellantis does own a leasing firm called Free2Move, which also offers its own subscription service – with, perhaps unsurprisingly, most of the cars that are available on this platform being from Stellantis-owned brands.
Jaguar & Land Rover Pivotal car subscription
Jaguar Land Rover has a subscription service called Pivotal, which was introduced in 2020. You can drive a new model every six months, and pause/reactivate your subscription any time you want after three months. While Jaguar and Land Rover are struggling with long new car delivery times, cars available on Pivotal can be delivered in 4-12 weeks. You'll need to pay a £550 joining fee, then you can pick from four tiers.
Blue tier costs £850 per month and gives you access to the Range Rover Evoque, Land Rover Discovery Sport and Jaguar F-Pace. Indigo, costing between £1,000 and £1,250 per month, gives you access to the Jaguar I-Pace, the Land Rover Discovery, the Land Rover Defender 90 and the Range Rover Velar. Violet and Ultraviolet tiers give you access to the brand's most sought after and costly vehicles.
Volvo car subscription 
Called Care by Volvo, the Swedish brand's subscription service has two options: a 36-month fixed contract (essentially a three-year lease deal) or a three-month rolling contract. It includes home delivery, servicing, maintenance, new tyres and more, but you'll need to arrange your own insurance cover. All of Volvo's range is available, including the electric Volvo C40, and prices start from £509 per month for a Volvo V60 on a three-year fixed contract (£639 per month for the three-month option).
Genesis car subscription
The new Genesis brand has its own subscription service called Genesis Flexibility. You can get a new car every 18 months, and choose from the majority of the brand's current models. Insurance isn't included, but Genesis does offer its own insurance cover separately. A Genesis G70 costs £599 per month, while its luxurious GV80 SUV is a little over £1,100 per month.
Mercedes car subscription
Mercedes is another car company that offers its own subscription service. However, while it plans to roll the programme out to other countries it sells cars in, it's unclear if Mercedes has any plans to offer it in the UK within the foreseeable future.
What are the pros and cons of car subscriptions?
One of the big perks of car subscriptions is that they offer drivers a bit more flexibility over a traditional lease. They're a bit more straightforward to sign up on (though, as with a car lease or finance contract, you will need to have a good credit rating to be accepted on a subscription service), and the minimum contract lengths also tend to be shorter than a more traditional lease or finance agreement. The car you intend to use will also already be built, so you shouldn't have to wait long before you're able to get behind the wheel of the one you picked.
Since you're subscribing to a service rather than a specific vehicle, many car subscription services do allow you to exchange the car you're currently driving for a different one. How often you're able to do this will depend on the company. For example, Jaguar Land Rover's Pivotal subscription programme allows you to change into a different car once every six months, but others, such as Genesis' Flexibility service, restrict you to one car over the duration of the contract. 
Not everything about car subscriptions is stellar, though. Age restrictions are part and parcel with most of them (you need to be at least 25 years old to use Hyundai's Mocean service, and at least 28 years old to subscribe to Jaguar Land Rover's Pivotal programme), and there may also be other limitations in the terms and conditions – it goes without saying that, if you need to drive the car abroad on a family holiday, you should make sure you're allowed to take the car outside of the UK.
While the exact cost you pay will vary depending on the subscription provider and the car you plan on using, you may find the cost of a car subscription isn't drastically different from the monthly payments you'd make on a car lease or when repaying a car loan. Some all-inclusive subscription deals can be considerably more expensive than sorting out the associated running costs yourself. As a result, if you plan on using the same car over a long period of time, a car lease may be more financially viable for you in the long run.
Likewise, while car subscriptions do offer more flexibility on paper, there will tend to be certain conditions you'll need to meet before you can terminate the contract early. For instance, you can cancel a Genesis Flexibility subscription, as long as you've made at least six-monthly payments and have given the provider 30 days' notice.
It goes without saying that you also don't own the car at the end of the subscription contract, so you will need to return it (either by dropping it off at a designated location, or arranging for it to be collected) at the end of the term just as you would with a car lease. As a result, if you want to keep the car, buying the car outright or through a finance agreement may be more suitable for you.
Car finance made simple...