Volkswagen Golf vs Volkswagen ID.3: which should you buy?
The Volkswagen ID.3 is similar in size to a VW Golf, but it uses electric power only. Find out which is best for you
The Volkswagen Golf is one of the most recognisable names in the entire car world. The family hatchback has been on sale since the 1970s and has been the backbone of the Volkswagen line-up since then as an affordable but upmarket family car with plenty of practicality as well.
Previously there was an electric e-Golf model but now the electric family car in the range is the new Volkswagen ID.3. This model is a similar size and shape to the Golf, but it has a rounded, more futuristic look and, more importantly, it's not available with petrol or diesel power at all – it's electric-only.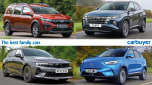 Top 10 best family cars 2023
There are plug-in hybrid versions of the Golf (called the Golf GTE or eHybrid) but these still have a petrol engine on board, so the two models are quite a different proposition even though they are a similar size and even look pretty similar, especially from the inside.
In this article we'll look at all the different areas you might consider when buying a Golf or ID.3, but the first thing to think about when choosing between them is how electric power might fit into your lifestyle.
If you have a driveway at home and can install a wallbox charger, the first step is sorted – without these, it's much more difficult to run an electric car as public charging can be inconvenient at best, and expensive as well. 
The second thing to think about is how often you do long motorway trips – the more of these you do, the worse an electric car gets for you. This is because electric vehicles (EVs) take a lot longer to recharge at service stops than filling up with petrol or diesel, and they have less range so you'll have to stop to do so more often.
So, if you do a lot of long trips and don't have a driveway, it's quite clear that the Golf is a better option – and if you only do short trips and have a place to charge at home, the ID.3 makes a lot more sense. Most people are somewhere in between the two of these, though, so let's take a closer look at the other key areas.
Performance
There are loads of versions of the Volkswagen Golf, so performance can be anywhere from relaxed to frantic. The entry-level 1.0-litre models with around 108bhp have enough power for most, but we recommend moving up to the excellent 1.5-litre TSI versions with 128bhp or 148bhp. These are smoother and more relaxing to drive, and no less economical than the 1.0-litre version.
There is also a 2.0-litre diesel model that's surprisingly quick but also very economical, plus there are mild-hybrid models called eTSI that use a small electric motor to boost efficiency – they're not true hybrids though. The Golf GTE is a proper plug-in model and can drive for around 30 miles on electric power alone, plus it has a 1.4-litre petrol engine as well. It's quite quick: 0-62mph takes around 6.7 seconds, which is nearly as fast as the hot-hatch Golf GTI model.
Partnership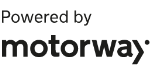 Need to sell your car?
Find your best offer from over 5,000+ dealers. It's that easy.
The GTI is the most enjoyable model in the range to drive, as it's been tuned for fun and has 242bhp. It can go from 0-62mph in 6.3 seconds and is really fun to drive. For serious enthusiasts there's also the GTI Clubsport, which has extra power and feels more agile. The Volkswagen Golf R is the fastest model in the range, and while it's not quite as fun as the GTI models, it's able to reach 62mph in under five seconds, which is incredible for a family car.
All versions of the Golf are good to drive, as they are comfortable but stay well-controlled through corners. This is also true of the ID.3, which feels a lot like the Golf in many ways, although it's quite a bit heavier and so isn't quite as smooth as the Golf overall.
There's much less choice in the ID.3 range than the Golf – the all-electric car comes with a 45, 58 or 77kWh battery and with 142, 148 or 201bhp. The latter is the only version currently available as new, though the other versions were previously sold and you might find them on the used market.
The fastest version of the ID.3 goes from 0-62mph in 7.3 seconds, as there's no sporty variant – though a 'GTX' model could be on the cards for the future. The less potent variants in the range are still quite quick, especially from low speeds, and even the slowest model gets to 62mph in 9.6 seconds.
The punchy electric motor means that the ID.3 feels quicker when you put your foot down, but can start to feel sluggish at motorway speeds where the petrol and diesel Golf models are more comfortable.
Economy
Since there's a huge amount of choice in the VW Golf range, you can pick from more economical models with less performance or sportier versions with higher fuel consumption, depending on what you want. 
The entry-level 1.0-litre engine returns 52.9mpg, while the larger 148bhp 1.5-litre petrol manages 49.6mpg in eTSI form, with a small electric motor to help achieve that. It offers more performance, so it's our pick of the petrol range. There's also a 128bhp version of this engine that manages 52.3mpg.
The 2.0 TDI is the diesel option and it's a good mix of performance and economy. It returns over 60mpg no matter which version of the diesel Golf you choose, which is pretty impressive, and it's ideal for long trips and high-mileage drivers.
The plug-in hybrid Golf GTE has a 1.4-litre petrol engine but can also drive on electric power alone for around 30 miles. This version is good for company car drivers as it has a very low tax rate, and it has the potential for very good fuel economy if you charge up often.
The Golf GTI and R models are performance-focused and you can expect roughly 30mpg from them, as they use a powerful 2.0-litre petrol engine.
The Volkswagen ID.3 doesn't have engines at all, so driving range is one indicator of its efficiency. You can drive for up to 216 miles in the smallest-battery models, but this moves up to a decent 264 miles in the 58kWh versions. The 77kWh model is the best for range and efficiency, and it can drive for up to 340 miles on a single charge. 
Charging takes around 30 minutes in all versions at a public rapid charger, taking the battery to 80% as a top-up. Charging fully takes a lot longer at home: about seven and a half hours for the 45kWh model, nearly 10 hours for the 58kWh model and 13 hours for the 77kWh version.
Prices and specifications
The lower running costs of an electric car are largely offset by a higher asking price in most cases, and that's true of the ID.3 and Golf here as well. The cheapest Golf you can buy is around £25,000, yet the cheapest ID.3 is over £36,000.
With the same budget, you could have a Golf GTI or GTD, two high-spec and high-performance models with 2.0-litre engines and all the equipment you could want. You could also easily buy the Golf GTE, a plug-in hybrid that mixes electric power with the convenience of electric power when you need it.
There are so many versions of the Golf it's tough to list all the equipment that you get, but it's well-equipped and all versions get LED headlights, front and rear parking sensors, 16-inch alloy wheels and sat-nav. The ID.3 is better-equipped and has larger alloys and extra comforts like wireless phone charging as standard, but it's much more expensive to buy in the first place.
However, if you use the car a lot then the fuel savings – especially as current fuel prices are so high – could start to add up. 
Practicality
Both the Golf and the ID.3 have more than enough room in the back for adults, so kids will have lots of space to stretch out. The two cars are really similar in this respect; there's enough space for three kids as the middle seat in both is a decent size, and access is nice and easy too.
It's a similar story when it comes to boot space as well. The Golf has 381 litres in most versions, although the Golf GTE's battery pack means that this drops to 273 litres with the rear seats up. The ID.3 has its batteries under the floor of the entire car, so there's actually even more space inside: 385 litres in all models.
With the seats folded in the electric ID.3, there's 1,267 litres of space in total, which is a little more than the 1,237 litres you get in a Golf with the rear seats down. It's worth remembering as well, though, that there's also a Volkswagen Golf Estate, which has a longer and more spacious rear-end. This model has 611 litres with the seats up and 1,642 litres with them folded down, so it's the most practical version overall.
Verdict: which should you buy?
Even though the Volkswagen Golf and ID.3 are really similar in size and shape, inside and out, they are quite different models and will appeal to different people. The Golf is ideal for those looking for a family car that has an efficient petrol or diesel engine, while the ID.3 will be more appealing to people who live in a city or town and are able to charge at home.
If you ignore the differences in the way owners are likely to use an electric car over a petrol one, the Golf is a more convincing model. It's much better value for money for a start, but it's also more enjoyable to drive as it's comfier and more agile in corners. The ID.3 is still fun, but in a different way – it accelerates quickly and is smooth and ultra-quiet in traffic.
Which one is best for you will be different depending on your situation but the huge variety in the Golf range – from petrol and diesels to fast hot hatchbacks and even a plug-in hybrid model – means that it's more likely to appeal.
Read our guides to the best electric cars and best plug-in hybrids.