Summer driving tips
Make the most of your holidays with our summer car maintenance tips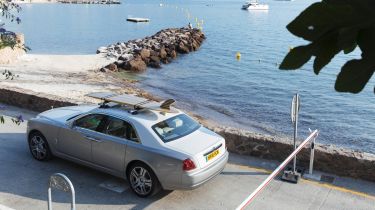 The moment the school holidays begin, thousands of motorists flock to the roads to start their summer holidays. It's hard not to be drawn by thoughts of cruising along deserted and picturesque roads baked in sun, but without preparation you could easily spend time on the hard shoulder instead.
Our tips below will help you and your family make the most of your holiday, staying safe and legal.
Driving in summer
Summer driving conditions are generally better than winter conditions, but there are a couple of things to be aware of in the summer months. One is that low sunshine can make it difficult to see other cars or vulnerable road users. While it might seem unnecessary, we'd recommend using your sidelights or headlights when driving into bright sunshine. That way, other drivers will spot you much easier than if you're unlit.
Summer car checks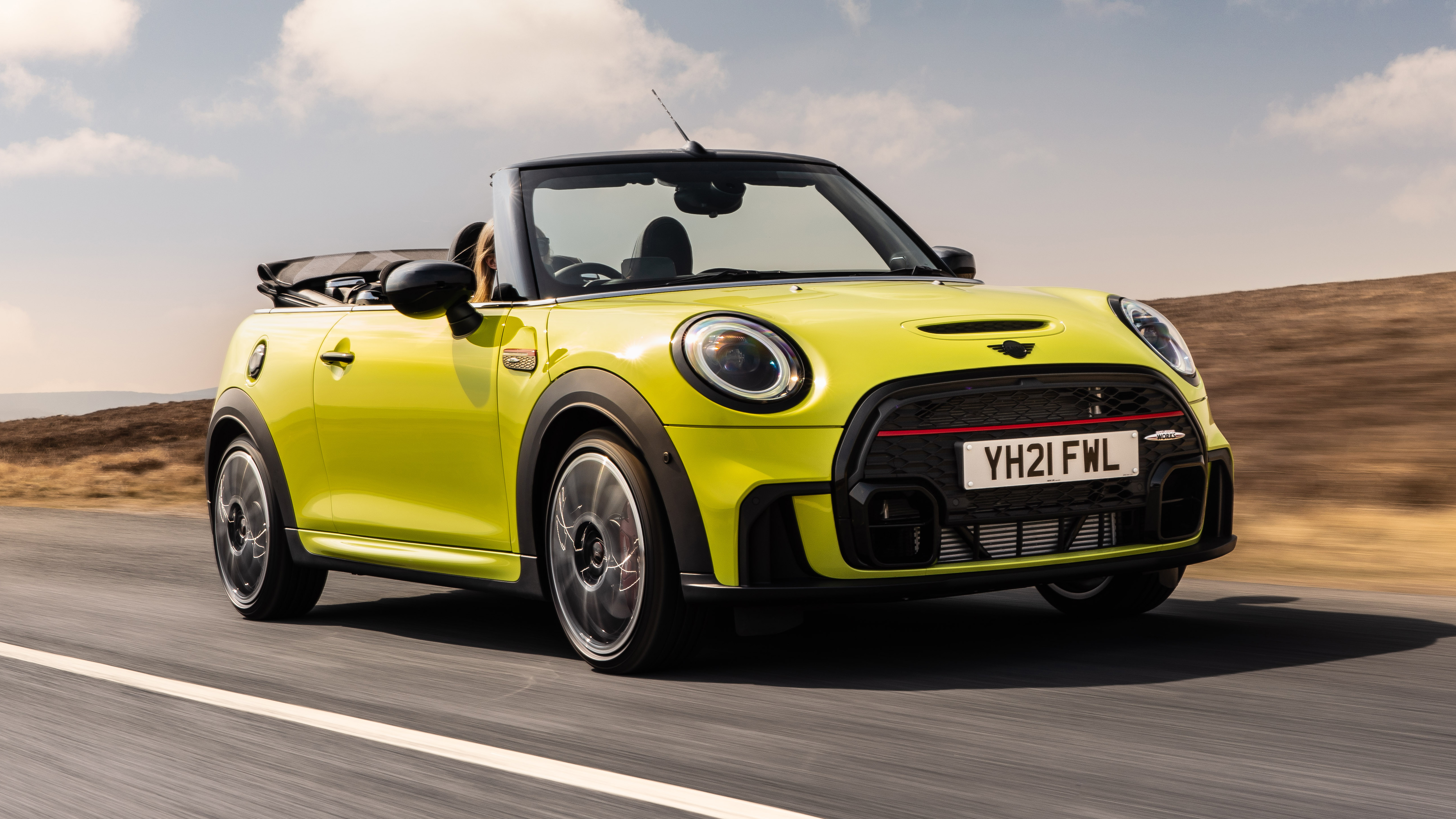 Top 10 best convertibles 2022
Before any long journey, it's worth taking some time to check your car over. That's especially true before a summer holiday, as the warm weather, long distances and the extra weight of passengers and luggage can put additional strain on your car.
These checks are all simple and shouldn't take you long. It's worth giving yourself time to fix any problems you find – realising you've a problem on the morning of your holiday will put you on the back foot.
Tyres
Tyres are the most important things you can possibly check, but any problems should be easy to spot. It's strongly recommended that you examine your tyres every couple of weeks, but because summer holidays often involve longer journeys, it's worth making additional checks.
Taking each wheel in turn, check the tyre over for cuts, bulges and gouges. If you spot any, take your car to have your tyres professionally inspected at a reputable garage or tyre fitter.
Next, check each tyre's tread depth. The law demands at least 1.6mm of tread depth across the middle two thirds of the tyre around the entire circumference. We recommend at least 3mm though; the more tread you have, the greater the tyre's ability to stop the car in the wet. Our guide to tyre tread depths goes into more detail about how to check that your tyres are legal and safe.
Finally, check your tyre pressure. This can be done using a specialised gauge, the gauge on a foot pump or tyre compressor or by using the inflator on a petrol station's forecourt (although there may be a small charge). It's worth noting that the recommended figure for carrying passengers and luggage (like when going on holiday) may be higher than usual to account for the extra weight. Ideally, you should also try to test your tyres' recommended pressure from 'cold.' This means when the car has either been left standing overnight or not driven for a significant distance, as the air inside tyres that have been driven a long way – especially in the summer – will expand and can give an incorrect reading on the pressure gauge. Read more on how to check your car's tyre pressures here.
Coolant checks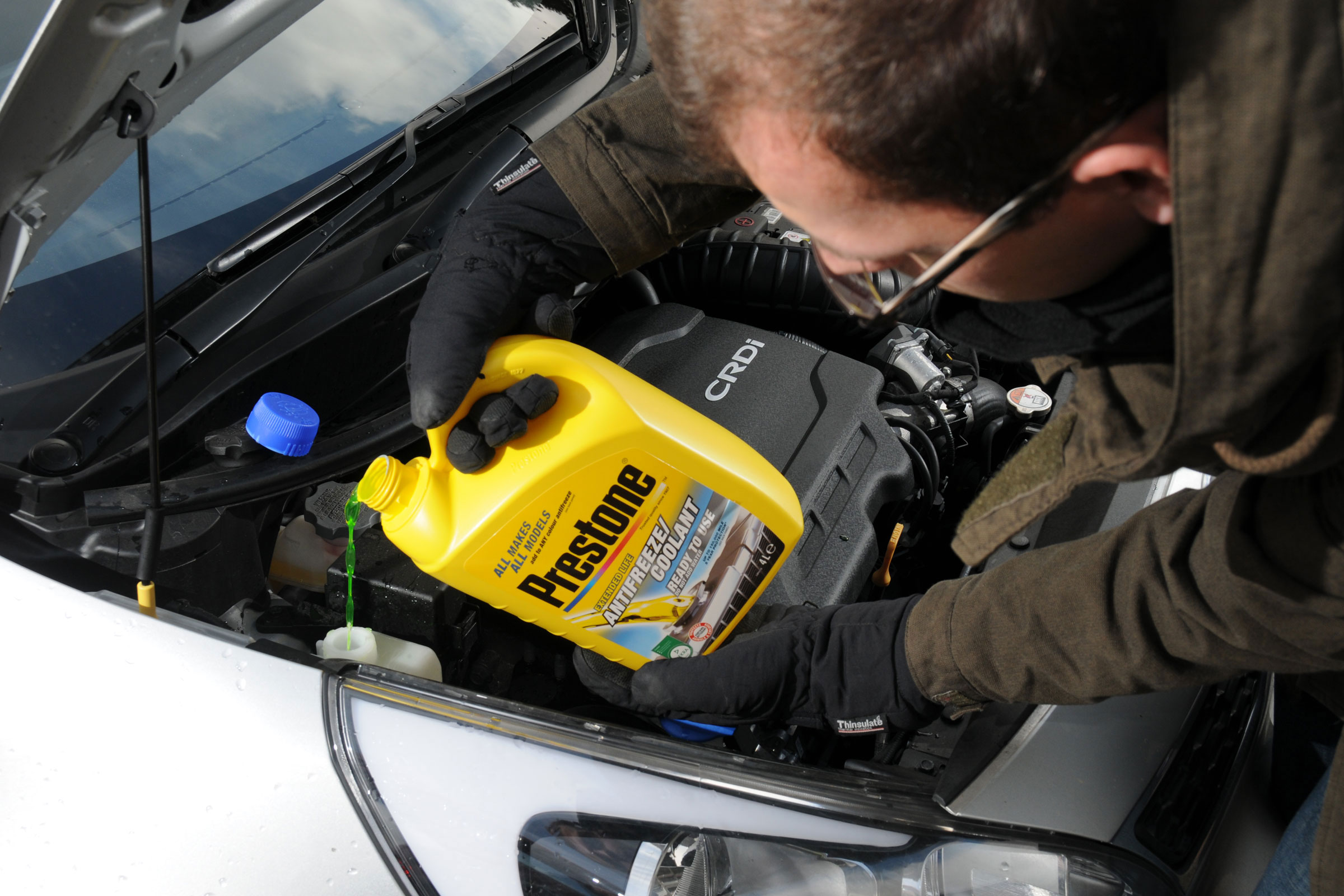 What is antifreeze? All about the coolant in your engine
Coolant has a vital job to perform: it increases the boiling point of water, reducing the chances of your engine overheating. It's also called antifreeze, as it protects against – you've guessed it – freezing when the weather's colder.
When your engine is cool, open the bonnet and find the coolant reservoir. Check your car's handbook to locate it. You should see a coloured fluid inside, and the level should be between the minimum and maximum marks. If it's low, it'll need topping up, but make sure you get the right type and don't use tap water – your local dealer or car spares shop will be able to help here.
You should also check the quality of your car's coolant, as its performance can deteriorate over time. Use a coolant tester - a tube with a hose on one end and rubber bulb on the other that is connected by a gauge. Open the coolant reservoir, place the hose inside and squeeze the bulb. It'll suck a small amount of coolant out and will provide an instant reading on the condition of your coolant and the lower and upper limits of the temperatures it can protect your engine from.
Not sure? Speak to your local dealer, workshop or car spares shop.
Windscreen wipers
You can never guarantee what the British weather will do, and even a bright summer's day can soon turn wet. Driving in hot weather will invariably end up with your windscreen being adorned with lots of dead flies and bugs, and you might want to clean them off. Either way, you'll want to make sure your windscreen wipers work –- and that's a legal requirement, too.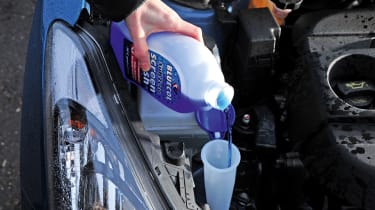 First, check your windscreen washer fluid levels. Check your handbook to locate the washer bottle, flick open the lid and top up with screenwash. You should ideally use a screenwash formulated for summer use, and check the dilution is correct for warmer months when topping up with concentrated screenwash that requires mixing with water. Look out for screenwash that's great at shifting bugs, because hard-to-shift smears can be one of the real hazards of summer driving.
Next check your windscreen washer jets are directing screenwash at, and not over, the windscreen. You can adjust them by inserting a pin into the washer jets' holes and repositioning them.
Finally, check the windscreen wipers themselves. If they smear water or are splitting, they'll need replacing. Pull each wiper off the screen, turn 90 degrees and slide out the retaining clip to remove the wiper. Reverse the process to fit the new one.
Air-conditioning
In hot weather, air-con is almost essential to stay comfortable and can even help tempers from fraying, keeping you relaxed. It's not really something you can maintain yourself, but we recommend checking that it's working. You'll take it for granted until you get into a scorching hot car and find the vents don't blow cold air.
Turn the temperature to its coldest setting and turn the fans up to maximum. If the air blows ice cold, your system is working perfectly. If not, the refrigerant inside the system may need topping up. A dealer or garage will be able to carry out a 'recharge' or 're-gas' for you. This varies by car; it usually costs around £65 but can cost as much as £200.
Summer holiday equipment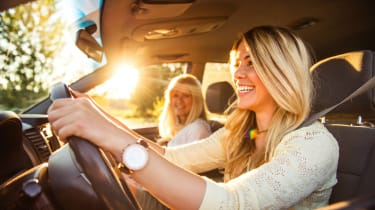 Because the journeys covered during summer driving holidays are long, it's even more important to carry crucial safety equipment. Most of the kit can be bought for a few pounds, but could save your life. Here are the most important items to carry:
Warning triangle: this allows you to alert other motorists if you have a breakdown, meaning they can slow down before they reach you. Place the triangle on the hard shoulder or verge between 50 to 100 metres behind your vehicle to provide sufficient warning.
High-visibility vests: take one for each person and ensure they can be accessed inside the car. If you break down and need to leave the vehicle, it makes it easier for other drivers to spot you. Ensure you move quickly and safely to the verge (beyond a metal barrier if possible) and never remain sitting in a broken down vehicle that's in the road.
A torch and spare batteries: if you encounter a problem such as a flat tyre at night, a torch is a must-have accessory.
A first aid kit: this one really explains itself! Bandages, plasters and sterile dressings are useful should anyone receive a bad cut or wound.
Up-to-date navigation: these days many people use their phones for navigation, and apps like Google Maps and Waze are constantly updated; so you're less likely to find that the road you're travelling on has a different layout to what you were expecting. These apps can also provide live traffic updates, which can give you a more accurate arrival time and can sometimes help you skirt around tailbacks.
Sunglasses: the glare from bright sunlight can be tiring and cause headaches – far from ideal on a long journey.
If you've got space in the car, it would be prudent to take a bottle of engine oil with you (make sure it's the correct oil grade for your car). It'll ensure you can top up a minor oil leak until you can get it fixed, although clearly a more major leak or fault will require time spent in a garage. If your car is a modern diesel, it's very likely to require AdBlue top-ups. These can come up more suddenly if you're driving lots of miles in a short time, but you should get a warning light on the dashboard when you're starting to run low on AdBlue. You could carry spare AdBlue in the car with you but it's available from car spares shops and major supermarkets, so we probably wouldn't bother.
Summer in an electric car
Many electric cars allow you to precondition the cabin while they're on charge, so you can cool or heat the interior before you get in. You never need to feel like you've just sat in an oven again! You might also notice your car's range improving in summer; the battery is more efficient than it is in winter (although super hot temperatures aren't ideal for your battery either). If you're planning a long journey, make sure to suss out where you'll recharge so you don't get hot under the collar about your remaining range. For that, check out our guide to finding charging stations.
Travelling in Europe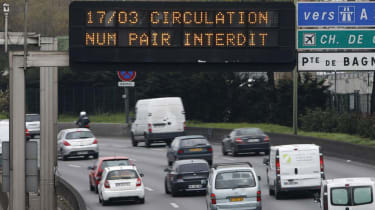 If you're driving in Europe, or even further afield, you should be aware of the specific rules and requirements you'll need to adhere to before you go.
If you're travelling to France or Spain - two of the most popular destinations for Brits, you'll need to ensure you carry a host of equipment.
You should also carry your driving licence along with a valid DVLA Check Code, your insurance certificate, your V5C logbook document and proof of ID, such as a passport.
Although it's not a requirement, we strongly recommend you take out European-wide breakdown cover if you've not got it already. For a relatively small fee, it could save you a fortune, and prevent a minor hiccup turning into a potential holiday disaster.
It's worth remembering that European roadside assistance often comes as part of a new car warranty, or as a free benefit when using main dealers to service your car. Check your paperwork before you set off, and don't forget to take their phone numbers in case you need to call on their services.
Driving made simple