Used BMW 3 Series buying guide: 2012-2015 (Mk6)
Needing little introduction, the BMW 3 Series is an executive car that blends driving pleasure with surprisingly low running costs
The BMW 3 Series has earned its status as the benchmark against which all compact executive cars are judged. It's usually seen as being more enjoyable to drive than its Audi A4 and Mercedes C-Class rivals, and runs the latter close for comfort, too.
BMW has been diligent in keeping the 3 Series up to date and the current model is right on the executive-car cutting edge. As the first examples appeared on UK roads in 2012, there are plenty of used examples to choose from and while the 3 Series' strong residual values mean prices aren't low, a secondhand example still comes close to matching the capabilities of a brand new one while saving you money.
The desirability of the 3 Series can be attributed to a blend of impressive build quality and a sparkling driving experience, allied to the status that comes from being fairly pricey when new.
BMW aficionados are keen to talk in model codes and the latest 3 Series is referred to as the 'F30'. It replaced the previous 'E90' 3 Series in early 2012, retaining the traditional rear-wheel-drive setup. The initial line-up consisted of the 320d diesel and 328i and 335i petrol engines. Soon after, a powerful six-cylinder 330d diesel was introduced, as well as an entry-level 320i petrol. Also arriving soon after launch was an ActiveHybrid petrol-electric model and the choice of an xDrive four-wheel-drive system with certain engines.
At the end of the year, a 3 Series Touring estate model was launched, and the diesel engine range expanded with the addition of more economical 316d and 318d models, both of which boast impressively low CO2 emissions. A gap in the diesel line-up was plugged by a mid-range 325d in early 2013, with DAB radio becoming standard on all models at the same time.
With low CO2 emissions ever-more important, BMW introduced a smaller 1.6-litre turbocharged petrol engine in the 316i in November 2012 and employed a more powerful version in the 320i – this had the effect of improving fuel economy without sacrificing performance.
What is the best BMW 3 Series Mk6 version?
Many tout the 320d as being the best all-rounder in the 3 Series range – and it's a hard point to argue against. The 320d is a genuinely quick car, as well as being impressively economical and affordable to buy. However, as compelling as the 320d is, low-mileage drivers or those who predominantly drive on urban roads may be better off with the 316i, while enthusiastic drivers will find it hard to overlook the exceptional pace of the 335i.
All models of BMW 3 Series are very generously equipped. All have alloy wheels, air-conditioning and Bluetooth as standard, bolstered by rear parking sensors, dual-zone climate control and automatic lights and wipers on SE models, while Sport models have more supportive seats and a thick rimmed steering wheel. Above the Sport, Modern and Luxury variants offer their own take on comfort and ambience, while the M Sport brings more aggressive styling and a suspension system inspired by BMW's M performance division.
BMW 3 Series Mk6: What to look out for
While the 3 Series is a fundamentally reliable car, there are a few small issues to be aware of. For example, the Bluetooth system can struggle to import handset data, but BMW does offer a software update that may help resolve this. The front seat frames can be affected with corrosion, so it's worth checking the mechanism for issues that could cause annoying squeaks. Be aware that the digital odometer can also be tampered with to 'clock' the 3 Series and make its mileage appear lower, but a diagnostic tool or close inspection of the MOT and service history should reveal anything suspicious.
There has only been one recall so far, affecting just a small number of cars built between February and June 2013. The issue regarded a potential for loose bolts in the clutch mechanism, which could potentially result in a loss of drive, and dealers were simply required to tighten them.
Servicing & parts
The 3 Series has a built-in computer that tells you when a service is required, based on the type of journeys you make and the condition of service items. Usually, service is needed every two years or 18,000 miles, or sooner if you do a lot of stop-start town driving.
At purchase, a compelling five-year/50,000-mile servicing deal was offered, which is good value for money, but standard services should be expected to cost between £250-£400. After three years, the brake fluid should be drained and replaced at a cost of up to £100. All 3 Series are fitted with a timing chain, so no expensive cambelt changes are needed.
Should I buy one?
There's a reason the upmarket BMW 3 Series often outsells cheaper models like the Ford Mondeo and Vauxhall Insignia: some things are simply worth the extra money. With superb handling and great quality, the 3 Series might not be the cheapest car to buy or maintain, but we think the slightly higher outlay is worth it overall.
For the latest deals on the BMW 3 Series, jump over to our sister site BuyACar.
Top 10 best hybrid cars 2021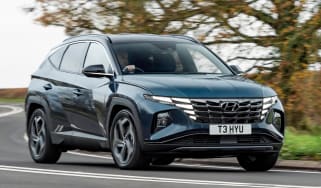 Top 10 best hybrid cars 2021
Genesis GV80 SUV review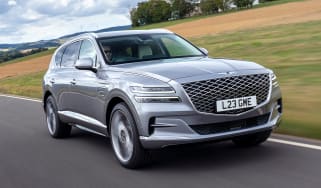 What is AdBlue?