New cars 2017: a complete guide
Looking to buy a new car in 2017? Here are the dates and details for the most anticipated new car releases of the year.
Page 2: Ford, Honda, Hyundai, Infiniti, Jeep, Kia, Land Rover, Mercedes
Page 3: MINI, Nissan, Peugeot, Porsche, Renault, Skoda, Smart, TVR and Vauxhall
Ford Fiesta
It's the UK's best-selling car, so a new version of the Ford Fiesta is always going to be an event. Ford sells well over 100,000 Fiestas a year, so it's vital it gets the new model right first time. We rate the current Fiesta (pictured) highly thanks to its combination of good looks, low running costs and excellent driving experience. While new cars are traditionally larger, more powerful and more comfortable than the models they replace, all eyes will be on Ford to see if the Fiesta loses any of the driving sparkle that sets it apart from rivals at present.
Ford Focus RS500
While bread-and-butter versions of the Ford Focus can be relied on to post strong sales figures month after month, Ford has never dropped the ball on its performance offerings, either. Fast Fords have always been hot property and the brand has always satisfied this demand with expertly honed versions of its mainstream hatchbacks and estates. For 2017, building on the Ford Focus RS that already attracts rave reviews, a Focus RS500 will be released, increasing power beyond the base car's already impressive 345bhp. Expect even sharper handling thanks to a strict weight-loss programme, with further enhanced steering feel and engine response. Not cheap, and available in only limited numbers, the RS500 is likely to sell out quickly to deep-pocketed enthusiasts.
Ford GT
There's something magical about the idea of a supercar sharing showroom space with a people carrier, but Ford's old motorsport-derived mantra of "race on Sunday, sell on Monday" has led to some pretty spectacular cars for sale in its dealerships. The Ford GT is the latest in a long line of race-derived supercars, and to say it's hotly anticipated is an understatement. With the original production run already sold out, a second run of the twin-turbocharged 3.5-litre EcoBoost V6-engined car has been approved. UK deliveries of pre-ordered cars are hoped to commence in 2017, with further orders being satisfied with batches constructed on a piecemeal basis. Don't expect to pop to your Ford dealer and pick one up on spec, though – orders are taken through an application process, with Ford individually determining those lucky enough to become customers.
Honda Civic
One of the most important – and striking – new cars of 2017 will be the Honda Civic. Like the last two Civics, its styling remains faithful to the original concept, guaranteeing it'll stand out in the car park. The interior is equally space-age in its design, with big digital readouts as well as Apple CarPlay and Android Auto. The 2017 Honda Civic will be larger than ever, but because of the way the fuel tank has been positioned, it won't offer the flip-up 'Magic Seats' that make the current model so versatile. Those seeking more space will need to wait 18 months for the new Honda Civic Tourer estate. Engine choices will include 1.0- and 1.5-litre petrols and a 1.6-litre diesel by the end of 2017. A hybrid version is under discussion, but a high-performance Honda Civic Type R will definitely follow in a few years.
Honda CR-V
The next generation of Honda CR-V is expected to land in Europe in 2017, with US sales scheduled to begin late in 2016. In terms of physical appearance, it'll share styling cues with the latest Honda Civic hatchback,as Honda's latest corporate identity trickles down through the range from the flagship Honda NSX supercar. Compared to the present CR-V, the 2017 model is slightly longer, with less bulky proportions and a more integrated look to the whole, including tidier rear lights partially carried on the tailgate. A host of changes have been made inside, too, with improved rear-seat legroom and higher standard of internal furnishings. A new soft-touch dashboard incorporates a seven-inch touchscreen with Garmin sat nav and will be Apple Carplay and Android Auto compatible. Engine choices are expected to reflect those of the latest Civic, which shares components with the CR-V. A four-wheel-drive version is likely to be offered, with a six-speed manual gearbox available in the UK in addition to a nine-speed automatic.
Hyundai i30
The new Hyundai i30 hatchback will really up the ante in the family hatchback class, with more equipment and technology and better build quality than ever. While the 2017 Hyundai i30 won't win any awards for exuberant styling, its interior is a huge step forward. It'll feature an optional eight-inch touchscreen with Apple CarPlay and Android Auto, while even standard models will get a five-inch touchscreen with Bluetooth. Hyundai tells us the new i30 will be among the most practical family hatchbacks around, with a boot measuring 395 litres. Three petrol engines and a diesel will be available, including a 1.0-litre turbo petrol. Depending on the engine you choose, emissions will be as low as 89g/km.
Hyundai i30 N
The Korean car industry has been on a charge in recent years and 2017 is set to bring even more heat to the rivalry between Hyundai, Kia and their European rivals. No car exemplifies this more than the upcoming Hyundai i30 N hot hatchback, a muscular version of the brand's well received i30 hatchback that'll be Korea's first real foray into this competitive class. The new model's styling was previewed by the RN30 concept shown at the 2016 Paris Motor Show, but that car's wildly be-spoilered looks are likely to be toned down for the production version. With around 260bhp power from a turbocharged petrol engine, the i30 N is welcomed as the first showing from Hyundai's new performance-orientated 'N' brand, intended to rub shoulders with rivals that include Ford's popular ST models.
Hyundai Ioniq PHEV
Hyundai joined its sister brand Kia in the hybrid car class with the Hyundai Ioniq in 2016 and 2017 will bring further variety to the line-up. Already available as a pure electric model as well as a hybrid in the mold of the basic Toyota Prius, the Ioniq is set to add a plug-in hybrid version offering extended electric-only range. The Hyundai Ioniq PHEV is expected to be priced between the two existing models, with similar equipment and trim levels to the established range of SE, Premium and Premium SE versions. CO2 emissions are stated as just 34g/km, low enough for the Ioniq PHEV to qualify for the UK Government subsidy for plug-in vehicles, but as its all-electric range is less than 69 miles, it'll only qualify for the lower rate.
Hyundai Kona
Hyundai is expected to launch its rival to the Nissan Juke before the end of the year. The new car, named Kona after a region of Hawaii, will be based on the underpinnings of the Hyundai i20 hatchback, with which it's likely to share engines and gearboxes. A four-wheel-drive version is also possible, capitalising on the Kona's rugged looks, but front-wheel-drive models are likely to use all-weather tyres and a Peugeot 2008-style traction-control system for better grip on poor surfaces. Equipment is expected to be generous – cars spotted in testing appeared to boast two-tone alloy wheels and forward-facing cameras. When it reaches UK showrooms, the Kona will compete not only with the Nissan Juke, but also the upcoming SEAT Arona, Ford EcoSport, Renault Captur and Yeti-replacing Skoda Karoq. Prices are expected to be competitive.
Infiniti Q60
The Infiniti Q60 is a new take on the mid-size coupe formula, which is dominated by the BMW 4 Series, Mercedes C-Class Coupe and Lexus RC. Prices start at £34,000 for a 208bhp version, but faster models with a 400bhp turbocharged V6 engine will be available. Frugal buyers will be attracted by rumours of diesel and hybrid engines in future. The Q60 will feature Dynamic Digital suspension and a second-generation 'steer-by-wire' system. As you'd expect, it's sharply styled inside and out and features ergonomically designed seats intended to spread your weight evenly, reducing backache.
Infiniti QX50
Infiniti hopes its fortunes in Europe will take a turn for the better with the launch of a luxurious new Infiniti QX50 crossover model in 2017. Replacing the existing model, which dates back to 2009 and was originally named the Infiniti EX, the new QX50 will benefit greatly from the more confident styling seen on recent Infiniti concept cars, and worn to some degree by the brand's present line-up. The QX50 is set to rival the Lexus NX and Range Rover Evoque, and as such will need to demonstrate high quality and an impressive degree of attention to detail in design. QX50 technology is expected to be impressive – similar to that found in the Q50 saloon, while a crisp set of slim LED headlamps flank the distinctive grille that has become a hallmark of Nissan's high-end arm.
Jaguar XF Sportbrake
The previous-generation Jaguar XF was latterly offered as an estate car as well as a stylish saloon, with the former becoming a very sought-after choice. It was inevitable that the latest model would lead to a new Jaguar XF Sportbrake and one is expected in 2017. Expect similarly well judged proportions to the original car, with a sweeping shape that terminates in a rounded, streamlined tail rather than the boxy back ends seen on certain rivals, although there'll likely be more boot space than in the outgoing car. The interior will be broadly identical the crisp, clean cabin of the XF saloon, with high-quality surface finishes and rich materials. Petrol and diesel engine choices are likely to be carried over from the saloon, too, which means a rapid R version can be expected, mixing pace, grace and space.
Jeep Compass
Coming in the latter half of 2017, the new Qashqai-rivalling Jeep Compass will bring a dose of tough, rugged off-road ability to the compact SUV/crossover class. Full details are sketchy right now, with more being revealed at November's Los Angeles Motor Show. It gets a load of traditional Jeep styling cues, such as the seven-bar grille and squared-off wheelarches, while 1.6 and 2.0-litre four-cylinder diesel engines are likely to dominate UK sales. All diesel versions will get four-wheel drive as well as a nine-speed automatic gearbox. There's no word on pricing as yet, but don't expect to pay less than £20,000 for one.
Kia Rio
The current Kia Rio has been a solid performer for Kia, competing in a tough market with the likes of the Ford Fiesta, Skoda Fabia, Honda Jazz and Hyundai i20. The styling lacks the sleek lines of the current car, but the interior is a real step on, with a neater design and a touchscreen that appears to 'float' on the dashboard. Apple CarPlay and Android Auto connectivity will be offered, as well as Kia's Connected Services package. Powered by TomTom, it provides satellite navigation, live traffic updates, weather forecasts and speed-camera locations. It also comes with seven years' free subscription to the service. Engine options include 1.25 and 1.4-litre petrols and a 1.4-litre diesel. The big news is a new 1.0-litre engine that'll emit less than 100g/km of CO2.
Kia Niro PHEV
Korean brand Kia arrived in the hybrid class with all guns blazing in 2016, with the Kia Niro family car crossover being one of its higher-profile launches. The Niro hybrid followed a similar mechanical pattern to the Toyota Prius hybrid, but employed squared-off styling with more than a hint of SUV attitude instead of the straightforward hatchback design of the Prius. New in 2017 is a plug-in hybrid version, closely related to the Hyundai Ioniq and sharing its mechanical platform, including a more substantial 8.9kWh battery pack than the regular hybrid, extending electric-only range to 31 miles. The 105bhp 1.6-litre petrol engine remains, teamed with a DCT twin-clutch gearbox. Cleverly, by adopting bulky, crossover styling, the Niro PHEV avoids competing directly with its more conventionally styled sister model the Ioniq.
Kia Optima SW PHEV
Kia's rapidly expanding product portfolio will fill yet another niche in 2017, with the launch of a plug-in hybrid variant of the Kia Optima SW estate. The Optima SW PHEV uses the same combination of a 154bhp 2.0-litre petrol engine and 68kW electric motor as Optima PHEV saloon, allied to styling that's perhaps more cohesive but a little less striking. Boasting a total of 202bhp with petrol and electric power combined, the new model will still manage CO2 emissions of less than 40g/km. It's expected to start at around £35,000, a little beyond the already costly saloon version – although while that car faces strong competition from the excellent BMW 330e plug-in hybrid, there's currently no equivalent BMW estate.
Kia Picanto
Ever a popular model, the Kia Picanto city car is also due to be replaced in 2017. The next Picanto will be new from the ground up and is likely to grow slightly in length and width in an effort to gain more interior space, competing directly with the enlarged new five-door Ford Ka+. It'll still be closely related to the Hyundai i10 city car, but will have a sportier look, helped by the adoption of Kia's distinctive tiger nose corporate styling motif. It'll be all change inside, too, with a less cluttered look thanks to simplification of controls and a reduction in the button count, while the dashboard will have a more upmarket look. The latest Hyundai i10 will share engines with the new Picanto, enhancing the fuel economy and reducing the CO2 emissions figures of Kia's smallest car.
Land Rover Discovery
The all-new Land Rover Discovery will sport a more rakish, less utilitarian look than before. But despite this, it'll be no less capable off-road, with Land Rover's clever Terrain Response system able to tweak the SUV's chassis and gearbox for optimum grip, whatever the conditions. It could also feature 'Transparent Bonnet' camera technology, which uses cameras to effectively let you see through the bonnet, making off-road manoeuvring easier. The 2017 Land Rover Discovery will be lighter, and is expected to be powered by a range of 2.0 and 3.0-litre diesel engines. It'll also bristle with technology, including seats that can be moved and configured remotely using a smartphone app.
Lexus LC
One of the more intriguing model launches of 2017 is a new large coupe from Lexus. Representing the first foray Toyota's luxury arm has made into the luxury coupe market since the ill-starred SC430, the LC is set to rival the Mercedes S-Class Coupe. Outside, the LC exhibits a pronounced lean towards sportiness, with broad hips and more than a hint of Aston Martin to its proportions. There'll be no mistaking it as anything but a Lexus, though, as it boasts the brand's distinctive 'spindle' grille and slim LED projector headlights. In-car technology will doubtless be of the highest order – Lexus seldom disappoints in this regard. Performance seems assured, too, whether you choose the 473bhp 5.0-litre petrol V8 or the promised hybrid version, which uses a 3.5-litre petrol V6 plus cutting-edge electric motor and battery technology to maximise power while increasing range and reducing CO2 emissions.
Maserati Alfieri
A 2017 release sure to gladden the hearts of enthusiasts is promised by Modenese masters Maserati. Although the brand's profile has been raised by the new Maserati Levante SUV, as well as the charismatic Maserati Quattroporte and more wallet-friendly Maserati Ghibli saloon models, its once-glorious reputation for supercars is only upheld by the aging Maserati GranTurismo, a car that's rather more unwieldy and bulky than old favourites like the legendary Bora. This is set to change, though, when Maserati launches its long-awaited 2+2 seater sports car inspired by the Alfieri concept. It'll share mechanical parts with an updated GranTurismo, but in a shorter, lighter and more aggressive body, expected to rekindle the drama and beauty of past Maserati coupes. It's expected the new car will be as special to look at inside as out, with enough technology to confidently match its rivals.
Mazda CX-5
The Mazda CX-5 SUV is a car we've championed for a while, combining good fuel economy and practicality with smart looks and a real sense of fun. This doesn't mean it can't be improved, though, and Mazda will launch an all-new model in 2017. We're not expecting the looks to suffer, indeed the styling will be enhanced as the CX-5 adopts a family likeness to the latest Mazda CX-3 crossover. It's also expected the new car will be lighter and more fuel-efficient, with both petrol and diesel models as well as a plug-in hybrid being strong possibilities. As the newest car in the Mazda range, the updated CX-5 is expected to showcase the Japanese brand's latest infotainment and active safety technology, keeping it competitive with rivals like the Skoda Kodiaq and SEAT Ateca.
Mercedes A-Class
An all-new Mercedes A-Class isn't expected until 2018, but Mercedes has promised to deliver 10 new plug-in hybrid cars by 2017 and they haven't all yet materialised. This has fuelled rumours that a plug-in hybrid version of the current Mercedes A-Class could appear in 2018, prior to an all-new model arriving a year after. When it arrives, the next A-Class ought to address those aspects of the present car that have come in for criticism. So you can expect an improvement in practicality – particularly boot space – as well as a sharper driving experience – an area where the A-Class falls short against the BMW 1 Series and Audi A3. Of course, the next A-Class will be styled to better reflect the current well received corporate identity of the Mercedes range.
Mercedes AMG-GT Roadster
Widely expected to be one of 2017's most desirable sports cars, the Mercedes-AMG GT Roadster is likely to cost around £110,000 when it goes on sale at the beginning of the year. Inside, it's more or less the same as the coupe, which is no bad thing. Outside, it's even more dramatic, with a fabric roof that can be raised in 11 seconds at speeds of up to 31mph. The Roadster is powered by the same 4.0-litre V8 engines as the coupe, developing 469bhp or (in S specification) 549bhp. The Roadster rides on adaptive suspension that varies its settings depending on the speed and road surface, as well as four-wheel steering.
Mercedes-AMG E63 Saloon
E63 is one of the most illustrious badges in the Mercedes range and its return has been hungrily anticipated since the previous model was discontinued. The new Mercedes-AMG E63 will arrive in 2017, with the most sophisticated powertrain ever seen in an AMG saloon. Don't worry about its V8 petrol engine's capacity dropping to 4.0 litres, as twin turbochargers will boost power to 563bhp, all of which should be deployed effectively thanks to Mercedes 4MATIC four-wheel-drive system being standard on all models. Expect unmistakeable, aggressive styling with muscular wheelarches and a contoured bonnet, all of which will also appear on an estate version expected to appear a few months after the saloon. The battle for class honours between the Mercedes-AMG E63, BMW M5 and Audi RS6 has always been hard-fought and in 2017 it's expected to be closer than ever.
Mercedes-AMG GLC 63
The AMG initials aren't issued to just any car, so it's fair to expect the new Mercedes-AMG GLC 63 will be something special. There've been AMG SUVs before, but the smaller, C-Class-derived platform of the GLC should result in a rather more purposeful machine than the flamboyant but flawed larger models. Expected to share parts with the AMG C63, the GLC 63 will use the same 4.0-litre V8 petrol engine for formidable performance and is expected to cover 0-62mph in just 4.3 seconds. It won't be shy to exhibit its potential, either: flared wheelarches will frame large alloy wheels, the latter necessary to accommodate the bigger brakes the GLC 63 will need to rein in all that power. The AMG GLC 63 is set to stand alone among super-fast compact SUVs: it'll have far more power than the Audi SQ5, while BMW has yet to release an M version of its X3 SUV.
Mercedes E-Class All-Terrain
The new Mercedes E-Class All-Terrain is the firm's answer to cars like the Audi A6 Allroad and Volvo V90 Cross Country. Like those models, it boasts raised suspension and more rugged looks than you'll find elsewhere in the Mercedes E-Class Estate range. As its appearance suggests, four-wheel drive comes as standard, as does a nine-speed automatic gearbox. When the car launches in spring 2017, just one version will be available: the E220d, with a 191bhp, 2.0-litre diesel engine, although it'll be joined by a more powerful E350d version later in the year. There's no word on pricing, but we expect a premium of at least £2,000 over the equivalent E-Class Estate for a likely £40,000 starting price.
Mercedes E-Class Cabriolet
The Mercedes E-Class presently exists only in saloon and estate form, but a cabriolet version is expected to arrive in 2017. As with the previous generation, the cabriolet will be a little shorter than the lengthy saloon, with a more energetic, wedge-shaped profile – albeit more elegantly styled than the outgoing car. The roof will remain a power-operated canvas affair – folding metal roofs tend to add weight and restrict luggage and rear-seat space, and the E-Class Cabriolet will remain a full four-seater. As with the E-Class saloon, you can expect a luxurious interior ambience, with high-technology features trickling down from the flagship Mercedes S-Class. Enthusiasts of open-air fun will celebrate the fact that an AMG variant is expected to join the cabriolet line-up for the first time, battling with the Audi RS5 Cabriolet.
Mercedes E-Class Coupe
The arrival of a new Mercedes E-Class Cabriolet in 2017 will come hand-in-hand with a new Coupe model, filling the shoes of its successful predecessor. The new Coupe is expected to follow the styling language established by the saloon, but with a pronounced nod towards the elegant lines of the S-Class Coupe. It'll have a more muscular persona, though, which will come to the fore in the AMG version – a model that's been missing from previous E-Class Coupe line-ups. The new car will follow interior trends employed to great effect in the E-Class saloon and range-topping S-Class, with high-quality materials and top-notch technology. Petrol and diesel engines will be shared with the saloon and estate variants, with fuel efficiency and CO2 emissions levels reaching best-ever levels. Infotainment will also reflect the cutting-edge technology found elsewhere in the Mercedes range.
Mercedes S-Class
While it's hard to believe that the S-Class is already half-way through its model life, this is a reminder that time certainly doesn't stay still at this rarefied end of the market. Though the elegant, restrained styling of the Mercedes S-Class is unlikely to change beyond new lighting technology and some subtle cosmetic updates, more fundamental changes will be made beneath the skin. Chief among which will be the use of a straight-six petrol engine for the first time in around twenty years. The new engine has been designed as suitable for use in a hybrid system, so expect petrol and plug-in petrol-electric hybrid versions using the new engine. As ever, the Mercedes S-Class serves as the flagship car for the German brand, and it will continue to showcase new technological advances, before they trickle down to smaller models in the range – a gesture-driven control interface is expected.
Mercedes X-Class
It's rare that Mercedes enters a new class, but 2017 will see the three-pointed star on a pickup truck for the first time. With the worldwide market for pickups burgeoning and German rival VW enjoying success with the Volkswagen Amarok, Mercedes has built on its alliance with Nissan, fusing its prestigious identity with the Nissan Navara pickup. The resulting vehicle, named Mercedes X-Class, features traditional Mercedes styling cues including separately defined front wheelarches and a stylised Mercedes grille, with headlights swept back into a flowing bonnet line. Inside, expect an environment far removed from the rugged harsh plastics found in your average builder's beast of burden. There should be premium materials, classy design and high-tech touches. A concept revealed in 2016 showed oversize wheels and tyres that hinted at a serious off-road version, so this possibility shouldn't be ruled out in the production model.

Continue to page 3 to discover more of 2017's most exciting cars, including new models from Nissan, Skoda, Porsche and TVR.
Electric MG 4 to arrive in September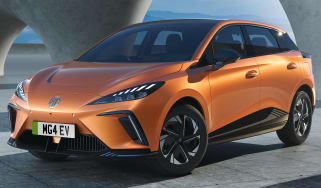 Electric MG 4 to arrive in September
Engine management light: top 5 causes of amber engine warning light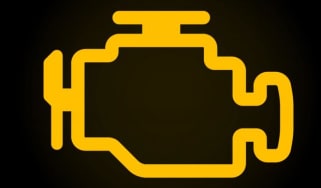 Engine management light: top 5 causes of amber engine warning light
Best new car deals 2022: this week's top car offers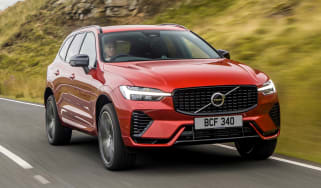 Best new car deals 2022: this week's top car offers