BMW 1 Series hatchback review
"The BMW 1 Series offers comfort, luxury and driving enjoyment in a practical hatchback shape"
Pros
Great to drive
More space
Excellent interior
Cons
Tight rear headroom
Only one petrol
Expensive options
The BMW 1 Series has been around for three generations but the current version is significantly different from the models that went before it. The styling changes are perhaps the most noticeable, but an important change has taken place underneath. Previous versions were all rear-wheel drive but now the car is front-wheel drive (and some versions have four-wheel drive).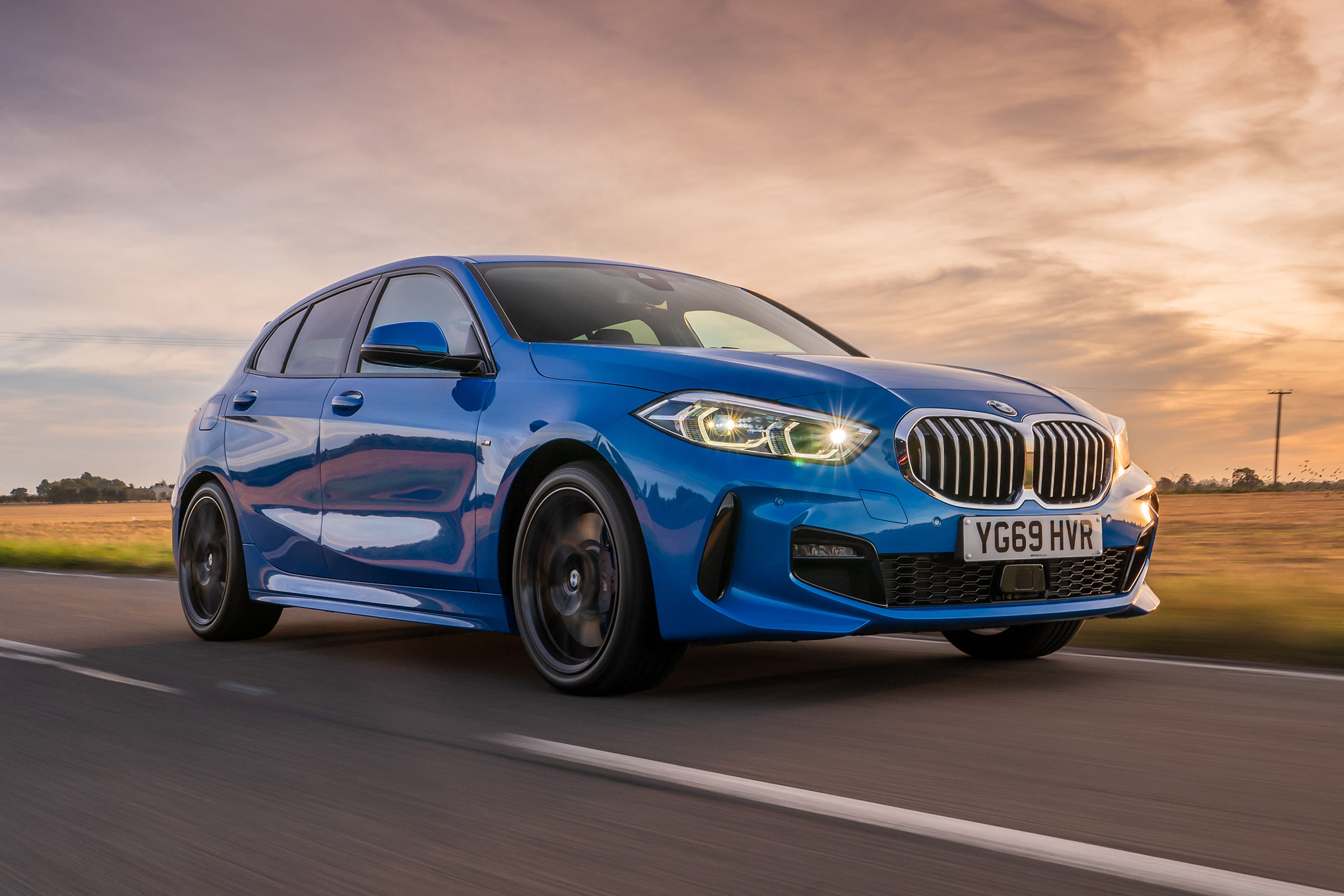 Top 10 best luxury small cars 2022
The exterior looks reflect this, as it appears more like rival models such as the Volkswagen Golf and Mercedes A-Class. The previous versions were designed with handling in mind - enthusiasts often prefer rear-wheel-drive cars - but this new model is still good to drive. The move to front-wheel drive has benefits for interior space and efficiency.
The interior is as smart as you would expect of any BMW, with high-quality materials in key places. The seats are very comfortable and well-placed for a comfy driving position, plus there's lots of tech available as well. You get an 8.8-inch iDrive infotainment touchscreen as standard with Apple CarPlay, plus there's a digital instrument panel and 10.25-inch central touchscreen display on some models.
There's more shoulder room and legroom in the back than before, plus since all models have five doors - there's no two-door model this time - access is a lot better now. Unfortunately it's not all good news; headroom is still an issue in the back, as adults over six feet will feel a bit cramped there. There's a decent 380 litres of boot space, which is exactly the same as in the Volkswagen Golf.
The BMW's move to front-wheel drive might be disappointing for some drivers but the BMW is still one of the best cars in its class to drive. The handling is fun and engaging, plus the engine range is excellent - there's no bad choice - and you can choose from an eight-speed automatic or a six-speed manual gearbox. 
The addition of the sporty 128ti and M135i models expanded the range further still, making BMW's smallest model a genuine rival to the likes of the Volkswagen Golf GTI and Mercedes-AMG A 35. Across the range, the 1 Series is a car that's as refined and comfortable as it is composed on faster twisting roads, feeling a lot like the BMW 3 Series from behind the wheel.
What about buying a used or nearly new BMW 1 Series?
The BMW 1 Series is a really popular car and there will be plenty for sale used and nearly new – you can check our sister site Buyacar for the latest prices. The latest 1 Series holds its value pretty well (around 55 per cent of its value after three years or 36,000 miles), so while it's not a huge bargain second-hand, you might not lose as much money when you come to sell it on when compared to a similar family hatch from another brand.
What's its history?
The BMW 1 Series was first launched in 2004. This model was quite different from previous BMW models but retained the traditional rear-wheel-drive layout, so it was a unique car in its class because rivals such as the VW Golf were all front-wheel drive.
The first-generation 1 Series was available in two-door coupe, five-door hatch and convertible forms, but when the Mk2 model arrived in 2011, the coupe and convertible versions were renamed as the 2 Series and there were now only three-door and five-door hatchback models. The styling wasn't a huge change over the previous model's, but modern tech and engines kept it up to date.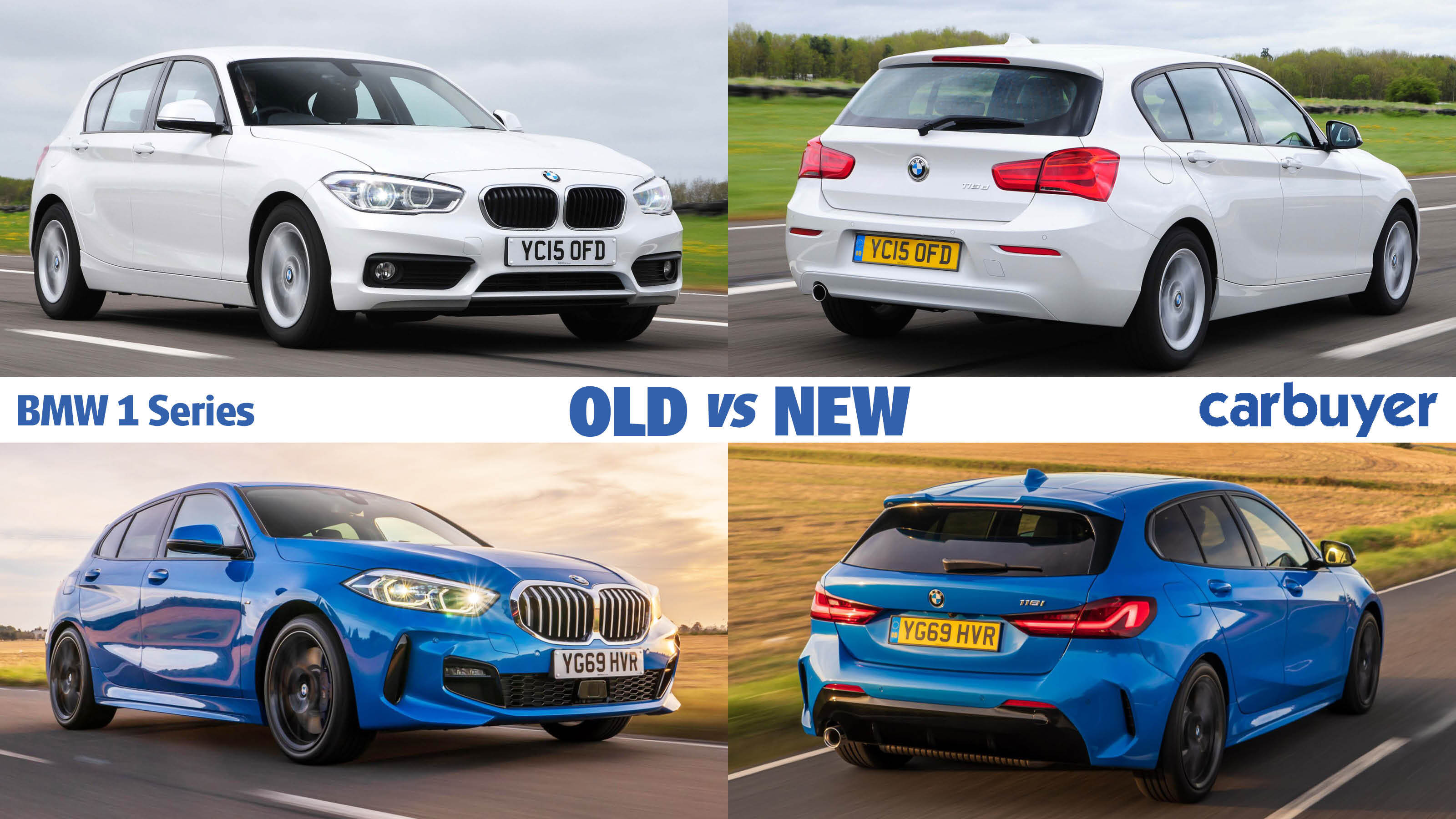 BMW 1 Series: old vs new
The third-generation car came out in 2019 and it changed to front-wheel drive. The 1 Series had lost its unique selling point, and was now only a five-door hatch, but it remains one of the best cars in its class to drive.
Used BMW 1 Series (Mk2 2011-2019)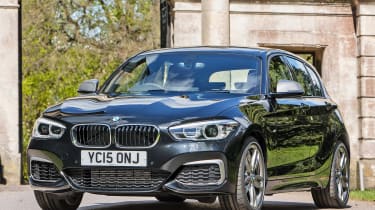 The second-generation BMW 1 Series is still a fantastic choice and since it's rear-wheel drive, it feels rather different from the current model to drive. It's a lot of fun and there are loads of engines, from the ultra-frugal 116d to the powerful and fast M140i. The Mk2 model was a sales hit and so there are loads for sale, so there's bound to be one in-budget.
Read the full 1 Series Mk2 review...
Used BMW 1 Series (Mk1 2004-2011)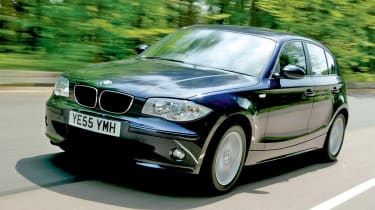 The first-generation 1 Series spans from ropey and unloved low-spec diesels for about £1,000 to the ultra-rare and sought-after 1 Series M Coupe, which now costs more than some brand-new hot hatches. Most are somewhere in between and the best are well looked-after versions that offer fun handling and decent performance at an affordable price.