What does a car radiator do and what can go wrong?
We explain how a car radiator works and what to do if it leaks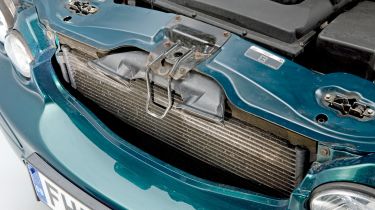 The majority of car owners spend very little time under the bonnet. When you do lift it to check on fluids, you'll know how hot an engine can become after a run. This is because it's essentially creating hundreds of miniature explosions per minute, which as you can expect, generates a lot of heat.
A car's radiator is specifically designed to dissipate this heat and allow your engine to continue running smoothly at its optimum temperature. But how does a radiator work? How do you know if your radiator is leaking? And if it is losing water, how much does it cost to fix? Read on to find out.
How does a car radiator work?
Your car's radiator is part of a larger system that works to keep your engine running as it should. In most modern cars, this system comprises a thermometer, a water pump, cooling fans and the radiator itself. The thermometer constantly assesses your engine's temperature and indicates to the water pump when coolant fluid needs to be circulated through the engine. This is pumped via hoses into and through the engine, and then finally towards the radiator.
Although a car radiator's purpose is quite different to those you may find around your home, the way it functions is in fact very similar. In principle, the radiator utilises a slatted design to maximise surface area; this is because the greater the surface area, the more heat that can be dissipated. Fluid passing through the radiator therefore loses its heat quickly, with the cooling fans that are usually mounted behind the radiator speeding up the process further. Once it's reached a lower temperature, the coolant exits the radiator and heads back towards the thermometer, ready to begin the process again.
How can I tell if my car's radiator is leaking?
Leaking is one of the most common problems you can face with a car radiator. Leaks can be caused by a multitude of reasons, including exposure to extremely cold weather, impacts from debris, a faulty radiator cap, worn water pumps and radiator hoses, and head gasket failure. Although it may seem a relatively minor issue, if a leaking radiator is left it can have disastrous repercussions for your engine. Drivers should keep an eye out for:
Fluid underneath the car when it is stopped
Low coolant level in the expansion tank
Hissing sounds emanating from the radiator
High engine temperature
Rust around the radiator
Engine warning lights on dashboard
How much does it cost to fix a car radiator leak?
Given there are several causes of radiator leaks, it is difficult to pinpoint exactly how much it will cost to rectify the issue. You can buy a new radiator cap for as little as £10, while a garage repair to your radiator hose can set you back about around £100-150.
Unfortunately, if cracks have developed in the radiator itself, it will need to be replaced. This will cost from around £250 on lower-end cars, rising to over £500 for more expensive and performance models.
For more minor cracks, there is always the option of applying some radiator leak sealant. This can be poured into the car's cooling system and will fill in any small holes that may have formed. Bear in mind, however, that this is a temporary fix and that small cracks may eventually develop into much larger fissures.
Partnership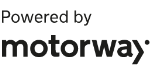 Need to sell your car?
Find your best offer from over 5,000+ dealers. It's that easy.
We recommend taking your car to a trusted service centre to carry out the necessary repairs to avoid further issues; some may also throw in a one-year warranty for peace of mind.
Car technology made simple