What are speed limiters?
The EU has mandated speed limiters on all new cars, we explain what they do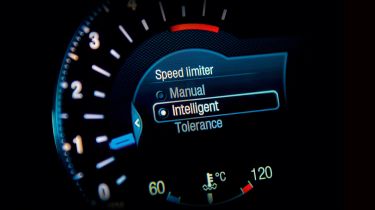 Year after year, the list of mandatory safety equipment on new cars continues to get longer as authorities strive to make our roads safer. As of July 6 2022, the EU has mandated that all new cars must be fitted with speed limiters from July 2024. While it has not been confirmed for the UK, it's highly likely our nation will adopt this rule, too.
Top 10 most innovative cars 2022
The ruling is planned to improve safety, with the European Transport Safety Council estimating speed limiters can reduce collisions by 30 per cent and road deaths by 20 per cent. But what are speed limiters, and what do they do? In this article we will try to answer your most burning questions surrounding this topic.
What is a speed limiter?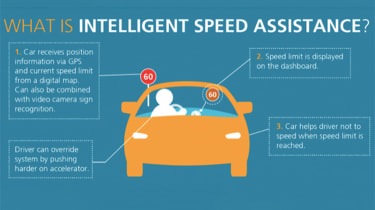 Speed limiters, also known as Intelligent Speed Assistance (ISA), are systems fitted to cars that prevent you from going over a designated speed. These work in two ways: manual systems work similarly to cruise control in the way a driver must set the speed themselves. Once the desired speed is set, the car will not go over that, no matter how much you depress the accelerator pedal. 
ISA systems work a little bit differently; these utilise the GPS in your car's navigation system and camera-based traffic-sign recognition tech to work out what the speed limit is on each road you drive along. It then automatically sets the speed limiter, so just like the manual version, you won't stray over the limit. This should even work in temporary speed limit zones, such as those frequently encountered in motorway roadworks.
Can I turn off a speed limiter?
Just like most driver assistance systems, speed limiters can be switched off. Depending on the particular make and model, owners will likely have to delve into their car's infotainment systems or find a button on the dashboard to deactivate this feature.
Of course, you can always temporarily override the system. A sharp stomp on the accelerator pedal will manually negate the system, allowing you to speed up. This, however, will likely be accompanied by warning lights on the dashboard until you slow down to the correct speed. Under the EU General Safety Rule, manufacturers are able to choose how drivers are warned, with options including the use of acoustic and vibration alerts, haptic feedback from the accelerator pedal or actively slowing the car down.
Are there any cars currently on sale with speed limiters?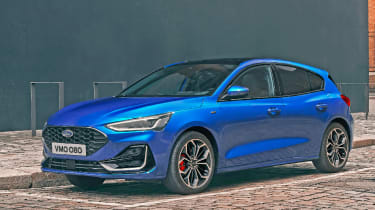 Several manufacturers are already incorporating ISA technology into their cars. The current-generation Ford Focus was the first model to have this feature fitted as standard, with the system trickling down to other models in the range. Other manufacturers that currently offer ISA include Volkswagen, Land Rover and Volvo. 
Do I need to fit my car with a speed limiter?
Legally speaking, owners of cars built before July 2024 will not need to fit their car with a speed limiter. However, it may be worth considering fitting one to your car in order to avoid potential speeding fines.
Need a vehicle that you can depend on? Check out our list of the top 10 most reliable cars
Car technology, made simple