What is Android Auto? Google Maps, apps and UK user guide
In-car smartphone connectivity is a big part of a new car's appeal and Android Auto is one of the most common systems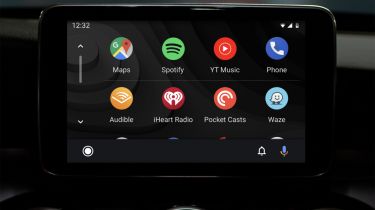 Android Auto is Google's version of Apple CarPlay and it's one of the most desirable connectivity features on a new car. It's a clever technology package that means you can use many handy features of your smartphone through your car's infotainment screen.
There are plenty of reasons to use Android Auto but the apps would be the main one; useful ones such as Google Maps, Waze navigation, Google Play Music and Spotify are all available to use via Android Auto. The system can also read out your text messages and manage phone calls for you. You can use phone apps to play podcasts, internet radio and your own music.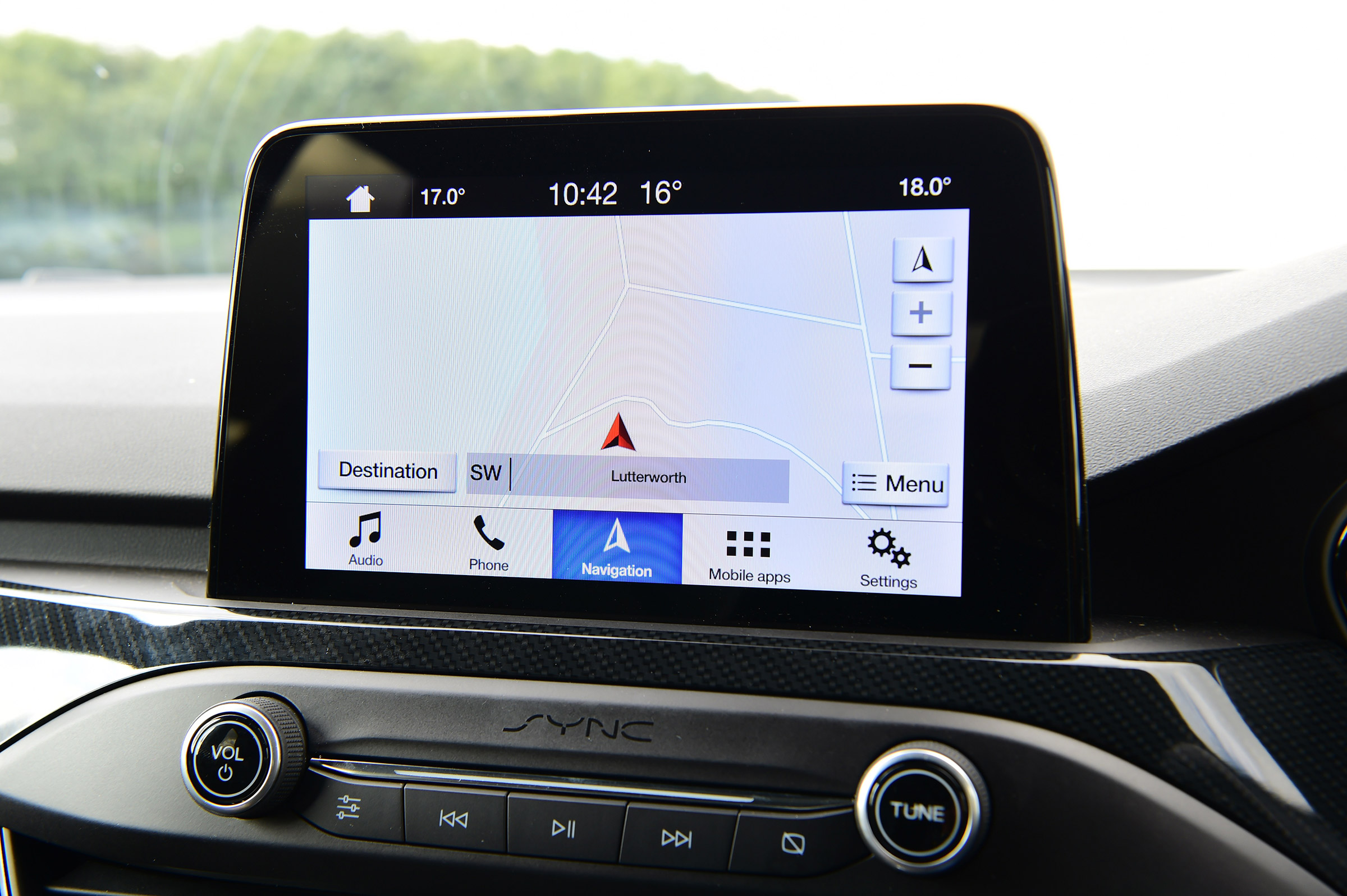 What is Ford SYNC 3?
If your car is equipped with Android Auto, all you need to do is plug in your phone using a USB cable and follow the on-screen instructions to get it set up. After that, all you do is plug it in each time you get into the car and it will appear on the screen.
However, that is not the only way to connect; some cars are fitted with wireless Android Auto capability, which enables you to connect your phone via Bluetooth to the infotainment system. Of course, this does mean you are unable to charge your device while you do so, but some vehicles eliminate this problem with a wireless charging pad.
Android Auto uses your car's input device, so if there's a touchscreen then you can use that to interact with the apps you'll see. If there's no touchscreen then it works with the rotary controller or steering wheel buttons. Voice control can also be used to work your way through apps and control the whole system without taking your hands off the wheel or eyes off the road.
You can also use voice control to set your destination; saying 'Hey Google' wakes up the voice recognition feature. Google also recently added calendar integration into Android Auto, so users can see events and appointments.
Just like Apple CarPlay for iPhones, Android Auto makes using your phone in your car a lot easier, with the same operating system we've become used to on our phones and the same apps we use every day. Apps need to go through a certification process to be safe to use on the move, so not everything on your phone is available while driving. 
One particular feature of Android Auto that might appeal to tech-savvy drivers is that useful information is organised by the system and shown on the infotainment screen as a 'card'. Android's example of this in action is a reminder to buy sun cream if the sat-nav has been programmed to direct you to a beach.
For those looking for the best audio experience, Android Auto also offers users a 90-day free subscription to Google Play Music to stream songs on the move.
Also like Apple's system, Android Auto isn't available in every car right now. It's still being rolled out by various manufacturers but it won't be long until it's standard or optional on every car on sale. If you have an older car, many aftermarket radio units now come with Android Auto and Apple CarPlay compatibility.
Google is constantly updating the Android Auto software to enable more features and make it even more intuitive to use. These updates will be installed onto your mobile device each time there is a system update, so when you next connect your phone, the latest version of Android Auto will be loaded.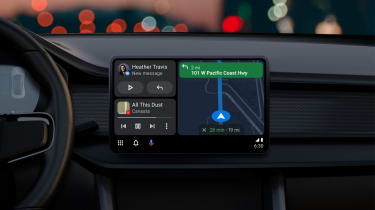 A new feature due in Summer 2022 is the 'Coolwalk' update. This visual refresh of the Android Auto operating system is designed to make the whole experience more ergonomic, as it will now adapt to the size of your particular car's screen. For example, cars with smaller screens will feature a less-cluttered graphic to make it easier to read, whereas those with larger panels will be able to display much more information at once.
Furthermore, Android Auto users will be able to catch up on all of their favourite online videos (including Carbuyer reviews!) in their car, because a dedicated YouTube app will also be coming as part of this update. The app will only be accessible when you are parked, but it is still a great feature to have and an even better way to pass the time when waiting in the car.
Cars with Android Auto in the UK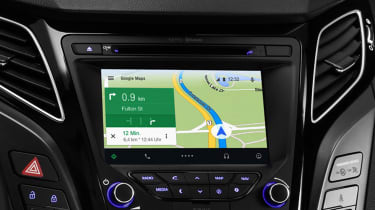 Android Auto isn't on every new car yet, so if you're keen for your next one to have it, make sure you check the manufacturer's specifications to see which cars are available with the system – either as standard or as part of an option pack. 
We can't list every car currently available with Android Auto, because that list would be huge and constantly changing, but more and more cars are now offered with the software. We'd always recommend checking with the dealer first, as specifications can change regularly depending on the model year.
However, we usually mention it in our in-depth reviews, so head to our review of the car you're looking at to see if it has Android Auto and/or Apple CarPlay.
Check out our guide to the best free driving apps and the best paid and free sat-nav apps for your phone.
Car technology made simple