Best new cars coming in 2021 and beyond
What can you expect to see in showrooms in the next couple of years? Our guide reveals all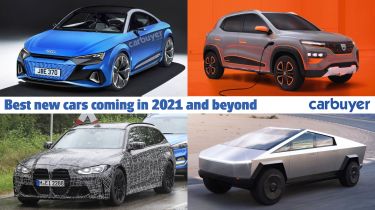 Our list of the best new cars coming in 2021 illustrates where the industry is heading. It's fair to say that the car market is going through something of a revolution at the moment, and we're publishing reviews and articles about new SUVs and electric cars more frequently than ever before. Buyers can't seem to get enough of SUVs, and many manufacturers are turning to battery power as a greener alternative to petrol and diesel.
EV technology is rapidly improving, and there are now cars with plenty of range for all but the highest-mileage drivers. Charging times are coming down, and the availability of charging points is increasing almost every week. Prices are still higher than an equivalent petrol or diesel car, but we'll start to see costs coming down in the next few years. Take a look at our guides to the best electric cars and cheapest electric cars currently available.
Even Aston Martin is developing several hybrid hypercars, which will use a KERS system like those used by Formula 1 cars. Electrification seems almost unavoidable, especially as almost every important new car in 2021 will be hybrid or electric. As we get through the year, it's likely that we'll start to see more high-performance petrol cars revealed; after all, the last couple of years have arguably seen more powerful machinery than ever before.
Diesel cars are likely to become less common, but you'll still be able to buy new diesel cars for the next few years.
Here are all the new cars that are set for a 2021 release date:
Superminis coming in 2021
Dacia Sandero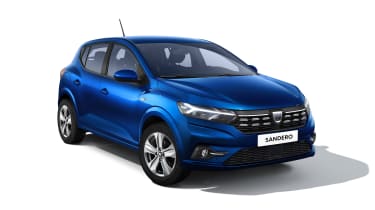 The budget-focused Dacia Sandero hatchback has modernised, and the next-generation car is now available to pre-order. Like the current model, it'll be the cheapest supermini on sale, undercutting the Ford Fiesta and other rivals by several thousand pounds. It'll continue to use Renault parts and be offered in a no-nonsense entry-level model.
Read our review of the new Dacia Sandero here.
Dacia Spring Electric EV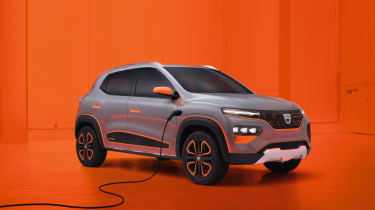 Dacia will introduce its first electric car in 2021, one that's set to be one of the cheapest EVs on sale. It'll cost less than the SEAT Mii electric and will have SUV styling, although it only has 43bhp. A range of about 140 miles is claimed, which would be enough for most people to charge once every few days. However, it's unlikely to come to the UK.
Read more about the new Dacia Spring Electric here.
Family hatchbacks coming in 2021
Citroen C4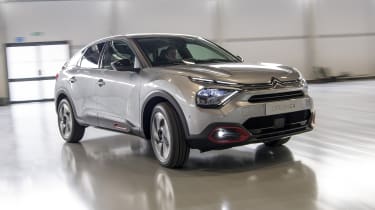 Citroen has revealed a new C4 to face off against conventional family hatchbacks, and it'll have electric, petrol and diesel powertrains from launch. It'll look completely different to the slightly bland previous model, with crossover saloon-like styling. We think it looks excellent inside and out, with a more upmarket interior than the Citroen C4 Cactus, the car it effectively replaces.
Read our review of the new Citroen C4 and electric e-C4.
Honda Civic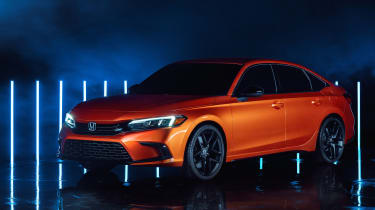 The next-generation Honda Civic has been previewed as a concept. It gets more conservative styling and a completely revamped interior, while UK buyers will only get the hatchback model - not the saloon shown in these pictures.
Read more about the new Honda Civic here.
Peugeot 308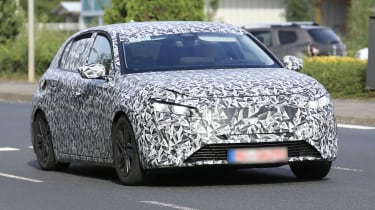 The Peugeot 308 is the oldest model in the brand's current range but it'll be replaced next year. An electric model will be available for the first time, likely utilising the same powertrain as the Peugeot e-208. There'll be a plug-in hybrid, too, and it's thought a rugged-looking version to compete against the Ford Focus Active is in the pipeline.
Read more about the new Peugeot 308 here.
Vauxhall Astra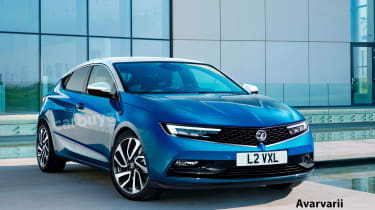 The next Vauxhall Astra will have much more of a coupe-like look than the current model in a bid to compete with the new SEAT Leon, Kia Ceed and Ford Focus. It'll share a lot of parts and technology with the Peugeot 308, and a 296bhp plug-in hybrid model will bring back the VXR badge.
Best 4x4s and SUVs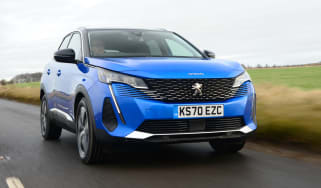 2021 scrappage schemes: the complete guide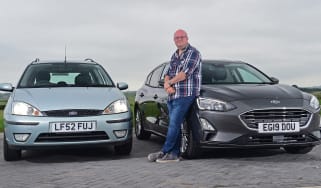 2021 scrappage schemes: the complete guide
Best first cars