Best new cars coming in 2022
What can you expect to see in showrooms this year? Our in-depth guide reveals all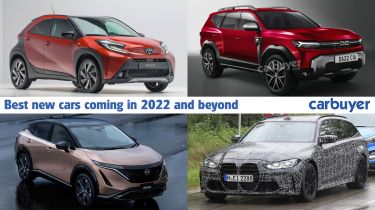 Our list of the best new cars coming in 2022 illustrates where the industry is heading. It's fair to say that the car market is going through something of a revolution at the moment, and we're publishing reviews and articles about new SUVs and electric cars more frequently than ever before. Buyers can't seem to get enough of SUVs and with nearly every manufacturer introducing new electric versions, buyers now have a greater choice of greener alternatives to petrol or diesel-powered cars.
In the past year, EV technology has rapidly improved too and there are now cars with plenty of range to satisfy all but the highest-mileage drivers. Charging times are coming down, and the availability of charging points is increasing almost every week. Prices are still higher than an equivalent petrol or diesel car, but we'll start to see costs coming down in the next few years. Take a look at our guides to the best electric cars and cheapest electric cars currently available.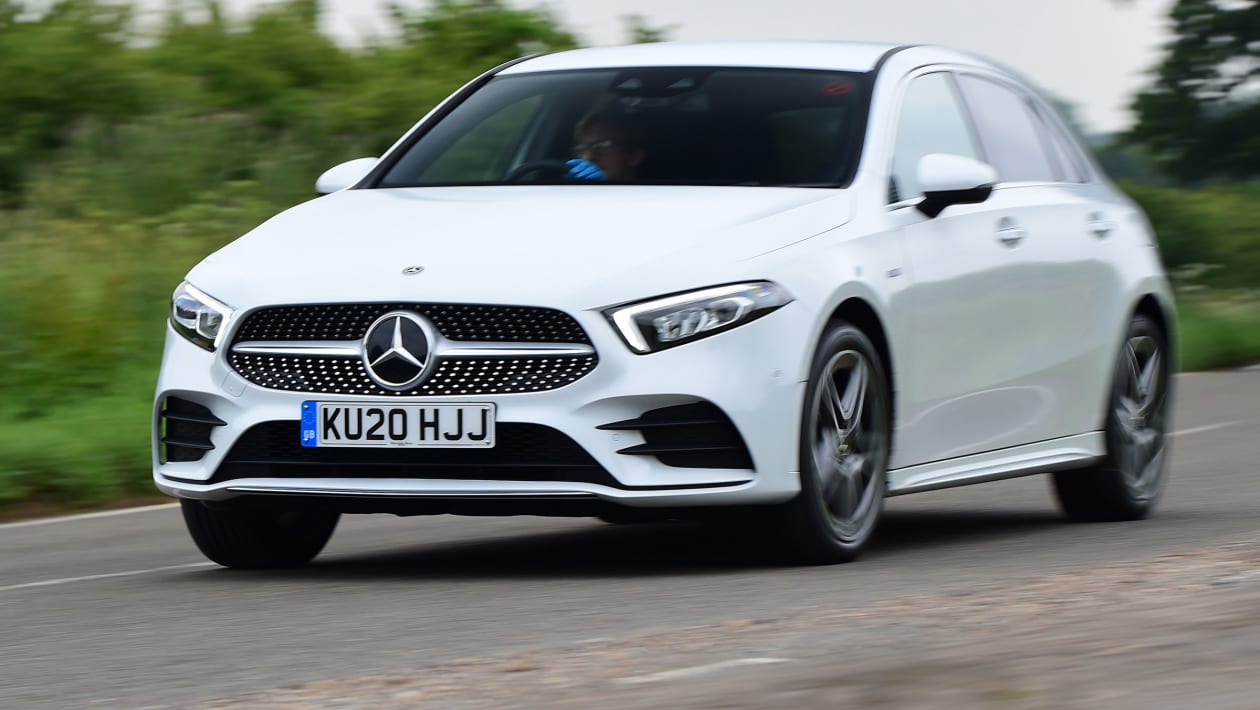 Top 10 best plug-in hybrids 2022
Even supercars like the Ferrari Roma and McLaren Artura are turning to hybrid power. Electrification seems almost unavoidable, especially as almost every important new car in 2022 will be hybrid or electric. As we get through the year, it's likely that we'll start to see more high-performance petrol cars revealed; after all, the last couple of years have arguably seen more powerful machinery than ever before.
Diesel cars are likely to become less common, but you'll still be able to buy new diesel cars for the next few years.
Here are all the new cars that are set for a 2022 release date:
Superminis coming in 2022
Ford Fiesta facelift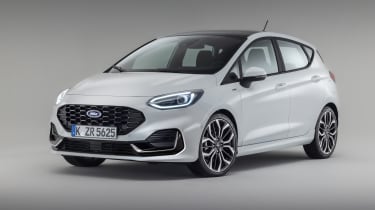 On sale: now
The Ford Fiesta has received a makeover that includes an updated design and more technology. The facelifted car is the first to get the brand's new nose treatment that'll appear on all of its models in the next few years. It gets more standard equipment and two new paint colours. Three petrol engines are available across the Trend, Titanium, ST-Line and Active trim levels. At the top of range, buyers can spec an optional Vignale trim package.
Read more about the facelifted Ford Fiesta here.
Mazda2 Hybrid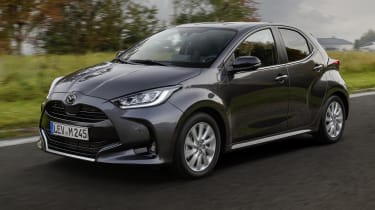 On sale: now
If you're thinking that the new Mazda2 Hybrid looks familiar, you're right - it's a Mazda-badged version of the Toyota Yaris, and features nearly all the plus points of the Yaris. It's slightly cheaper but the warranty isn't as long, and it will be available alongside the existing Mazda2.
Read more about the new Mazda2 Hybrid here.
Skoda Fabia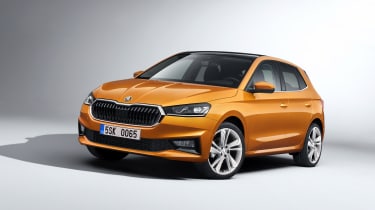 On sale: now
An all-new, fourth-generation Skoda Fabia has arrived. As part of a complete overhaul, the car gets a refreshed exterior design that's similar to Skoda's most recent models and a thoroughly modern interior makeover with the latest technology. It sits on a new platform, which makes it 111m longer than the old car and gives it a larger 380-litre boot (a 50-litre increase). Buyers can pick from a three-cylinder 1.0-litre engine with various power outputs plus a four-cylinder 1.5-litre. The Fabia should remain good value, undercutting key rivals like the Ford Fiesta and Toyota Yaris.
Read our review of the new Skoda Fabia here. 
Toyota Aygo X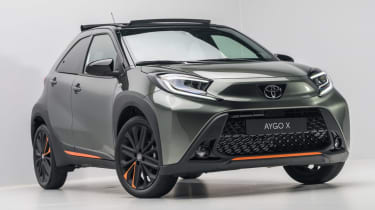 On sale: now
The new Toyota Aygo X (pronounced 'cross'), marks a transformation for the brand's small city car with a taller ride height and funky SUV-style bodywork. Unlike the old Aygo, the new car is a standalone model for the European market that shares several parts with the current Yaris hatchback. Power comes from a 71bhp petrol engine and there's an array of other technology including a seven-inch touchscreen, plus safety features such as adaptive cruise control.
Read our review of the Toyota Aygo X here.
Family hatchbacks coming in 2022
Ford Focus facelift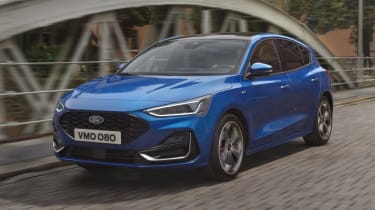 On sale: now
Ford's family hatchback has got a fresh look to keep it up-to-date amid a wave of new and refreshed rivals. The front end is more sharply styled, and the interior gains Ford's newest infotainment system, which is displayed on a bigger touchscreen than before.
Read more about the Ford Focus facelift here.
Honda Civic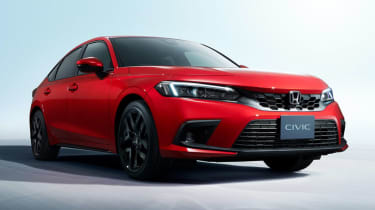 On sale: autumn
The all-new Honda Civic was unveiled in mid-2021, along with the confirmation that the 11th-generation model will only be available with the brand's e-HEV hybrid powertrain. The new Civic forms part of Honda's plan to feature electrified powertrains in all of its European models by next year. It'll have an all-new exterior and interior design and several technology upgrades over the old car, including a new digital dial cluster and infotainment touchscreen.
Read more about the new Honda Civic here.
MG 4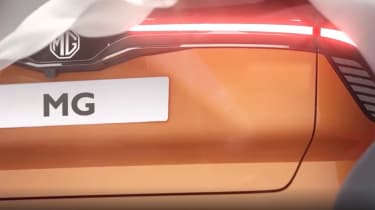 On sale: winter
MG has teased a new electric hatchback that'll rival the Volkswagen ID.3. It's set to have eye-catching styling and an array of driver assistance features; more details will be revealed in the coming months.
Read more about the MG 4 here.
Vauxhall Astra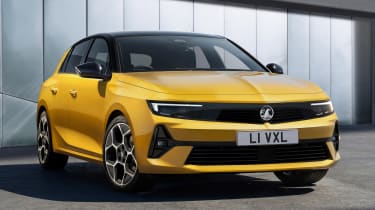 On sale: now
When first deliveries are made at the start of 2022, the eighth-generation Vauxhall Astra will be the first built under the Stellantis group, with the new car sharing its engines and technology with the latest Peugeot 308. It gets Vauxhall's new 'Vizor' front end, a completely redesigned interior with the brand's Pure Panel twin-screen display and a revised engine range that features a plug-in hybrid setup for the first time in the Astra's history.
Read our review of the new Vauxhall Astra here, or check out the new Astra Sports Tourer estate.