Why you'll going to love auto-hold brakes (or you do already)
Auto-hold brakes are simple and inexpensive, but the benefits they bring are disproportionately large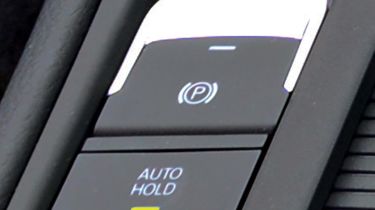 Of all the new technology on offer in modern cars – from self-driving gizmos to gesture-control infotainment systems – one of the most important and underrated is so straightforward it's curious that it's taken so long to start becoming a common feature.
Auto-hold brakes are fantastic. When this system is fitted, a simple prod of the brake pedal will prevent a car from moving off when stopped in traffic, leaving you to relax with your feet off the pedals. A light on the dashboard tells you the system is active and holding your car stationary, while it releases the brakes as soon as you press the accelerator.
If all this sounds like an unnecessary indulgence, next time you're in a lengthy traffic jam, take note of how much time you spend with your foot on the brake. Once you've become used to the idea of brakes that keep themselves applied, you may find yourself expecting all cars to have such a system.
Mercedes customers have known this for some time, as some of the firm's cars have featured auto-holding brakes for a decade or so – but more and more manufacturers are now cottoning on to their advantages.
While early auto-hold brakes worked exclusively with automatic gearboxes, modern systems work with manuals as well. Most operate in conjunction with a car's electronic stability programme and anti-lock brakes, so don't require fitting new and expensive kit – although the car will usually need to come with an electronic parking brake.
New models from the Volkswagen, Audi, SEAT and Skoda commonly feature auto-hold, assuming they come with an electronic handbrake. VW's system "retains the last applied braking pressure", so if you're waiting on a hill, it's a good idea to give the brakes a solid shove.
It's also worth pointing out auto-hold brakes are different from hill-hold assistance: the latter will only hold the brakes for a couple of seconds when you're on an incline to prevent the car rolling back in the time it takes you to move your foot from the brake to the accelerator. If in doubt, consult your car's handbook or contact your dealer.
Read more about choosing the best car options for you, more car safety features your next car must have and all you need to know about self-driving cars.
Top 10 best hybrid cars 2021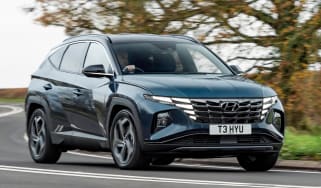 Top 10 best hybrid cars 2021
What is AdBlue?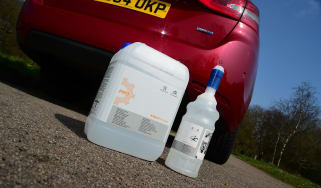 Top 10 best company cars 2021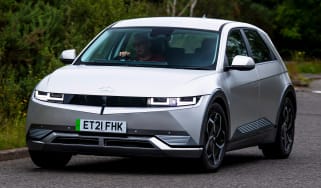 Top 10 best company cars 2021