What car should I buy? How to decide
With dozens of brands and hundreds of models available, choosing a car can be a lengthy process. Our guide is a great place to start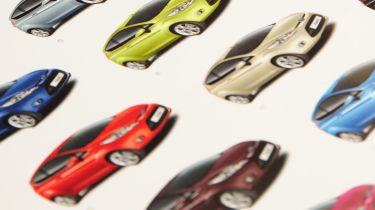 Buying a new car is a unique experience. Like it or not, a new car is likely to be one of the biggest purchases you'll ever make. Many of us look forward to the process, but others may find it incredibly daunting, especially given the huge amount of choice on offer to every car buyer today – even in just one manufacturer's showroom.
Either way, Carbuyer is here to help. Here, we show you exactly what to expect, from initial car comparison choices like those between new or used, petrol, diesel, hybrid or electric power and even a choice as simple as body style. From picking the best optional extras to securing the best possible deal when the time comes, we've tried to cover all bases and offer guidance for every step.
Our mission is to help you find your perfect car, with the Carbuyer UK team of experts acting as a car finder for you while answering any questions you may have about the buying process and ownership experience. As such, we've put together dedicated in-depth articles on car insurance, road tax, warranties and more, so be sure to have a look if you'd like to know more.
The Carbuyer team has also produced several dedicated in-depth car comparison features for new models. In these we compare all of the important specifications and statistics, from fuel economy, performance and technology, to safety, value for money and practicality.
New or used?
Deciding to buy new or used is the first step towards buying your next car. Your budget is likely to play a big part in your decision, but it's worth remembering that both methods have their merits. Buying new means you'll benefit from the peace of mind of a manufacturer's warranty, which should last for at least three years. You'll also get to specify your car exactly to your tastes and needs, but remember that you're almost always likely to lose more money in the long run than if you bought used, due to depreciation. If you're thinking of buying new, our guide to the slowest depreciating cars is worth a look.
Used cars, meanwhile, have their own benefits. A used car will almost always be cheaper than its new equivalent and its first owner is likely to have taken the initial hit of depreciation so you don't have to. A good place to start your used-car hunt is on an 'approved' used forecourt, where cars come with added backup from manufacturers.
Unless you're buying an older second-hand car, you should also expect some kind of warranty, and aftermarket policies can offer extra peace of mind – though be sure to check what is and isn't covered. Used cars that are between one and three years old can offer serious savings together with some remaining manufacturer's warranty, while pre-registered cars offer something of a halfway house between the new and used market.
Petrol, diesel or alternative fuels?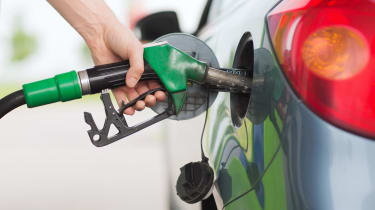 What fuel you want your new car to run on should be the next aspect of your purchase to think about. While some cars are only available with a petrol engine, such as the Mazda3, most manufacturers offer petrol and diesel engines, while mild-hybrid, hybrid, plug-in hybrid and electric models are becoming increasingly common and can be an excellent choice, particularly if you do a lot of driving around town.
As a rule of thumb, if you cover fewer than 12,000 miles a year, a petrol engine is best. Diesel cars cost more to buy than their petrol counterparts, and you'll need to cover quite a lot of miles to make up the difference in fuel savings. Do bear in mind that the used-car market values some petrol-engined cars (particularly SUVs) less favourably than their diesel counterparts, as used buyers are often put off by the increased running costs of larger petrol engines. Conversely, most petrol-hybrid and plug-in hybrid models offer lower running costs than their petrol-only counterparts, but are more expensive to buy then a conventional petrol or diesel model.
You should also consider the type of journeys you'll be doing in the car. If you mainly do short trips, a diesel is probably not for you, as diesel engines need to be run at speed regularly to burn off soot that collects in the Diesel Particulate Filter (DPF). If you don't give a diesel engine the chance to do this from time to time, you could find yourself with a blocked DPF and a big repair bill. Our dedicated guide to choosing between petrol and diesel has more information. If you want better economy and lower emissions, then a diesel with mild-hybrid assistance could be a good choice.
If you plan to use your car for shorter journeys, then one of the latest plug-in hybrid models could be a viable choice if you have access to a charging point. A large number of PHEV models, such as the BMW 330e and Volvo XC90 Recharge T8 can be driven on electric power for around 20-30 miles, depending on how you drive them, a range that can often be sufficient to cover shorter commutes.
In the past couple of years, an array of new electric cars have been introduced to the market. Providing you have the space for a home charging point (on a driveway for example), or even if you have to rely on public chargers, there are a number of modern EVs that could suit your needs.
These range from smaller models such as the Honda-e, MINI Electric and Mazda MX-30, which are capable of around 120 miles on a charge, to cars like the Peugeot e-2008 and Vauxhall Corsa-e, which are capable of close to 200 miles. The Tesla Model 3 is a more expensive option but it's the cheapest model in the brand's line-up and is capable of up to 258 miles on a charge.
Decide on a body style
If you were buying a car two or three decades ago, this choice was simple; if you didn't cover that many miles you bought a hatchback, an estate was for those who needed to carry large loads regularly, while everyone else drove a saloon.
Today, carmakers often seem to offer cars designed around a 'lifestyle', and this is no bad thing: four-wheel-drive cars were once the preserve of farmers and those living in the Scottish Highlands, but crossovers like the Nissan Juke, Ford Puma, and Renault Kadjar have redefined SUVs and hatchbacks simultaneously, and made life easier for hundreds of thousands of people in the process. Models like the Mercedes CLS, meanwhile, blend coupe looks and saloon practicality to great effect, and it's even possible to buy a soft-top SUV in the shape of the Volkswagen T-Roc Cabriolet.
We like to keep things simple, and classify each of the cars we review into nine different categories, from tiny micro cars right up to estates and MPV people carriers. Our helpful Car Finder tool will help you narrow your search.
When you're deciding what car to buy, keep in mind roughly what size and shape car you want, but be prepared to look up and down in terms of size and body style. If you're after a traditional hatchback like the Volkswagen Golf, for instance, would the extra space available in a similarly priced Skoda Karoq SUV be useful, or is all that extra room just going to go to waste?
It's a similar story with brands: be prepared to consider manufacturers you might once have thought of as too luxurious, as well as brands which might previously have been dismissed for seeming too 'budget'.
Consider the Audi A3 Sportback, for example. It's a perfectly decent car that's similarly priced to the latest Volkswagen Golf. If you were to pick a well-equipped A3 Sportback or Golf with a few options, you'll easily get close to the same price as an entry-level BMW 3 Series, which is traditionally considered a far more desirable car, and one that's much better to drive.
Similarly, if you're in the market for a car like the BMW 3 Series, it's worth considering direct rivals like the Audi A4 and Mercedes C-Class, as well as models from less prestigious manufacturers, such as the Volkswagen Passat and Skoda Superb. These cars may not have the same badge appeal as a BMW, but they are both excellent cars in their own right, with a wealth of standard equipment, the latest technology and impressive engines meaning they aren't far behind the benchmark 3 Series in terms of performance or luxury.
Whichever kind of car you're in the market for, our series of articles detailing the Best Cars you can buy breaks them down according to body style, while also featuring recommendations based on what you're going to need the car for – be it towing, avoiding the London Congestion Charge, and more. When you're reading any of our car reviews, be sure to look at the right-hand sidebar, as here you'll find other cars you may want to consider – including less obvious alternatives – which might just fit the bill perfectly.
Work out what's essential
If you've got a rough idea of the size and shape of car you're after, think carefully about what you use it for. If you have small children, a crossover SUV is a good bet, as the raised ride height makes getting kids and their seats into the car much easier. If you're keen on DIY, carrying capacity may be important – but look out for cars that have easy-to-fold rear seats that lie flat when dropped. This is something we'll always point out in our reviews.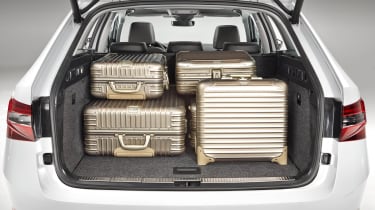 If you need your car to have certain features, such as sat-nav, parking sensors and leather seats, try to go for a trim level that includes them all together, as this is usually better value than adding items individually as options. Specifying a new car's options car can be a tricky business; use our guide on this subject for some help.
Each Carbuyer review contains details of every version of a car that you can buy, including engine choices and trim levels. It also includes technical information such as power and performance figures, as well as fuel economy and CO2 emissions data. We also list useful information about boot space, road tax bands and each trim's standard equipment, so whether you prioritise performance, economy, levels of equipment or a combination of all three, our in-depth reviews will give you all the information you need at your fingertips.
How are you going to pay?
With over 75% of new cars bought using some form of finance, and with dealers encouraged to sell cars via this method, cash is not necessarily king, and you're as likely to get a discount or deal by buying a car on finance.
We've put together a comprehensive guide to buying a car using finance, as well as specific guides to PCP deals, Hire Purchase agreements and Personal Contract Hire. If you're using one of these methods to pay for a car, keep an eye on the total price as well as the monthly repayments; an optional extra may not seem that expensive on a monthly basis, but it's easy to lose sight of the true cost of options, and you may not get your money back when it's time to sell your car or trade it in.
Also look closely at the final settlement figure involved in a lot of finance deals. This is known as the 'balloon payment' because it's much bigger than the monthly payments; if your package involves a balloon payment, you won't own the car outright until it's made, so make sure you're happy and able to pay this if you want to take ownership of the car, rather than trade it in, at the end of the deal.
Taking out a GAP insurance policy when buying via finance is also a good idea as, if you're unlucky enough to write off your car, you could find yourself seriously out of pocket, adding insult to injury.
If you're trading in an old car as part of the buying process, find out how much it's worth before you go shopping for a new car to be sure the dealer gives you a fair price. Glass's Guide is a great price to do this, as it's where a lot of dealers get their trade-in values.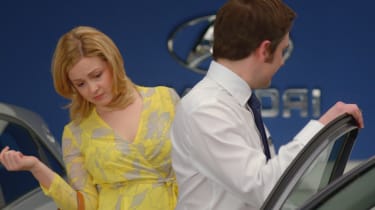 What are the running costs?
It's tempting to stretch yourself as far as you can when setting a budget for a new car, and monthly repayments can be tantalisingly low – even for upmarket models. Be sure to bear in mind, however, that running costs are easily dismissed at the buying stage, and excessive fuel consumption or insurance premiums could leave you resenting your car.
Road tax is calculated using a fairly simple system that takes into account CO2 emissions, list price (including options) and fuel type. It's worth looking at this closely to determine your first year's road tax obligations, which are usually rolled into the car's 'on the road price).
Recent changes mean that unless your car is a zero-emission model, meaning a purely-electric or hydrogen-powered car, you'll pay £150 a year from the second year onwards. You'll get a £10 discount if you drive a plug-in hybrid, while zero-emission hydrogen and electric cars cost nothing to tax. One word of caution though - if you're looking at a used car registered before 1 April 2017, it'll be subject to a different tax system, which may cost you significantly more or less depending on its engine size and CO2 emissions figure.
From 1 April 2017, the government introduced an additional surcharge for every car costing more than £40,000. Conventional petrol and diesel cars costing over £40,000 are now liable for an additional supplement of £325 per year for the first five times they're taxed (years two to five), bringing the total annual cost to £475, or £465 for an 'alternative fuel vehicle' such as a plug-in hybrid. After the five year period ends, annual road tax returns to the flat rate of £150 or £140 per year.
In April 2020, all electric cars costing more than £40,000 were given an exemption from this supplement. This exemption has been backdated, and applies to every zero-emission model registered from 1 April 2017 onwards.
If you're a company-car driver, CO2 emissions will also affect how much Benefit-in-Kind (BiK) tax you pay, so be sure to take this into consideration too.
Fuel economy obviously needs to be taken into account. While manufacturers' official figures have previously been hard to match in the real world, the introduction of the new WLTP (World harmonised Light vehicle Test Procedure) economy and emissions testing in 2017 means they are now more accurate. This new test replaced the old NEDC (New European Driving Cycle) testing regime, which had been in use since the 1980s.
While any official fuel economy figures calculated under the new WLTP test should be more accurate, they are best only used as a yardstick when comparing cars, as fuel economy is always dependent on how you drive a car and the conditions.
Keep an eye on the trip computer during any test drive for a more realistic economy figure, and ask the dealer to show you how to access this information if you're unsure. If economy is important to you, our guide to the most economical cars on sale today is well worth reading.
Don't forget to get some insurance quotes for any car you're thinking of buying, as some models can cost significantly more to insure than others. If you're a young driver, it may be worth looking at a 'black box' insurance policy, and be sure to check out our guide to the best first cars.
Make a shortlist of cars and test-drive them
Once you've narrowed down your search to two or three models, it's time to pick up the phone and book some test-drives.
If you know what engine and specification you want your car to have, try to test a model that's as similar as possible. This is well worth doing; while it may mean you'll have to wait for the dealer to get the right car delivered, different engine and gearbox combinations can completely alter the way a car drives, as can options like sports suspension and large alloy wheels. If you're after sat-nav or in-car tech features like Bluetooth phone connectivity, check how well these work, as some systems are far superior to others.
If you're buying a car for the family, take your partner and children along with you to see how they like the car. They may spot problems that you hadn't considered, such as poor interior storage space or uncomfortable rear seats. It's also a good idea to bring along any bulky items – such as children's buggies or golf clubs – that you regularly carry, to see how well these fit in the boot.
On the test drive, be sure to drive along a variety of roads, from dual carriageways to twisty back roads. This will help you make a fuller assessment of the way the car handles. Some dealers may let you borrow a car over the weekend, and this can be helpful – though make sure you don't become too attached to it, as maintaining a clear, objective approach is key. Our in-depth guide to test drives has more information.
The key focus of any test drive, obviously, is the car itself – so don't let the salesman distract you with small talk too much – though it pays to be polite if you want to strike a good deal! Speaking of which…
Get haggling
Once you've decided on which car to buy, it's time to agree on a price. Some dealers are more open to haggling than others, but do phone round their competitors to see what offers are available elsewhere, and don't be afraid to share this information with the salesman; they want your business, after all. Our guide on negotiating a great price for your new car has more information.
If the car you're after is a particularly new or in-demand model, discounts are likely to be rare. You should – at the very least – be able to get a set of car mats and tank of fuel thrown in, though.
Deciding which car to buy is an involved process, and many people try to get behind the wheel as soon as possible. Bear in mind, though, that time invested in finding the right car should pay dividends during the time you own it. Happy hunting!
New 2020 Kia Stonic SUV: prices and specs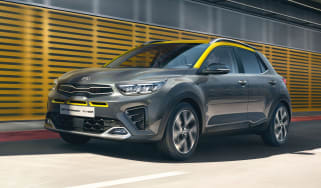 New 2020 Kia Stonic SUV: prices and specs
Updated Peugeot 5008 starts at £29,585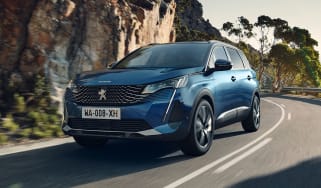 Updated Peugeot 5008 starts at £29,585
Cupra Formentor SUV review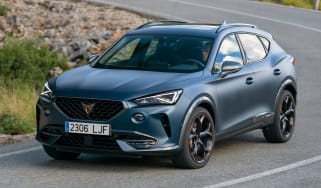 Cupra Formentor SUV review